Tips to Create Friendly Voicemail Messages
A great voicemail message is an essential part of your communication strategy. When you're not available to pick up the phone, it can boost engagement with your clients, build rapport, and make a strong first impression.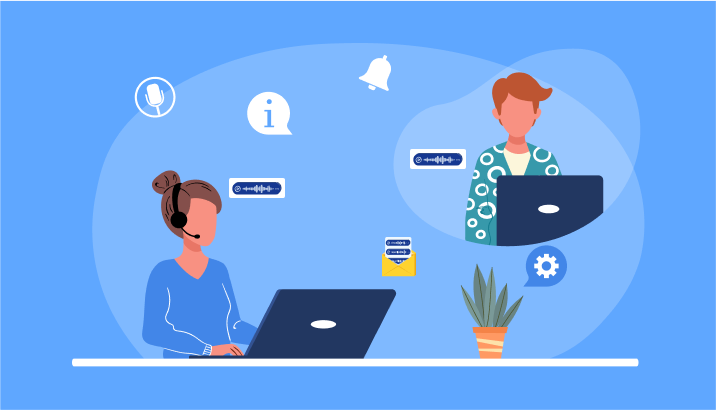 How to Automate Your Voicemails?
Try calling a business phone number. The chances are that you will be greeted and guided to the proper department by an automated voicemail. Automated voicemails have become a common thing amongst big organizations. Voicemail greetings make your business seem more professional, irrespective of the size of your organization. If you plan to set up an automated voicemail to your business phone numbers, there are plenty of options for you. All you need to do is keep your requirements in mind and search for the best-automated voicemail software. This will help narrow down the search options.
Tips To Create Friendly Automated Voice Messages
When you set up automated voicemail for your business phone numbers, you need to remember one thing about the technology. It is all about bringing you plenty of success and customers. Thus, it is essential to create friendly automated voicemails. Here are some tips to help you out.
Be Human
It is pretty common to find people preferring artificial intelligence over anything else. Whether you talk about an automatic coffee dispensing machine or a robotic vacuum cleaner, these are rather popular amongst users. However, when it comes to speaking for help, people love to talk to humans. When you set up an automated voicemail for your business phone numbers, it will be better to use your real voice to record an actual message. This will make your callers feel important and not neglected.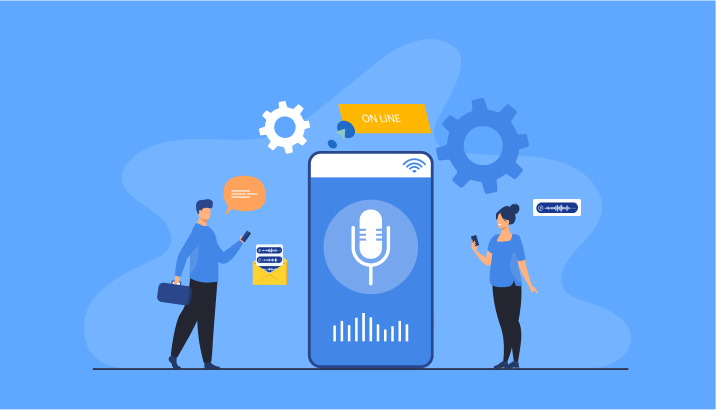 Be Short And Sweet
You have a few seconds to generate a sense of interest in the minds of your callers so that they listen to your entire message. This means that you need to craft a short and sweet message for your automated voicemail. The message should be sufficient enough to highlight the hook. It is just like a movie trailer, which tells you what a movie is all about within a few minutes.
Do Not Reveal the Ending
Talking the same example of a movie trailer, you will never find one that reveals the movie's ending. On the contrary, it creates a sense of doubt in your mind about the end of a film. Similarly, your automated voicemail should be short and sweet. It should talk about your products, services, and offers so that it does not reveal everything but creates a doubt in callers' minds to find out more.
Remain Upbeat
Nobody would like to hear a voice on the other end of a call that sounds sleepy and tired. This is especially true in the case of a company's customer service department. Thus, when you record an automated voicemail, you better record your message standing up and with a smile on your face. This will make your customers feel that you are eager to assist them and not indifferent towards their calls. Your demeanor and posture come through very clearly on a call. If you sound tired and uninterested, your customer may stop doing business with you and move to one of your competitors.
VoxDesk and Its Different Features
There are several automated voicemail tools available in the market. However, not all of them may fulfill the requirements of your business. If you are looking for an automated voicemail application that comes with all the features you need and is simple to use, then VoxDesk is the software for you. You can create an endless list of callbacks from your consumers and keep them engaged with friendly voicemails.
Feature-Rich Software
VoxDesk is one of those few automated voicemail tools with several valuable features. These features make the tool popular amongst its users. Some of these features are discussed below.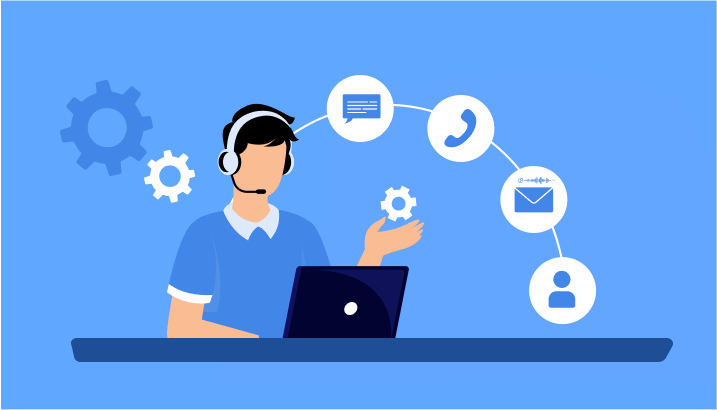 Customized Messages
You can insert an endless number of voicemail messages to home phones and mobile phones in the background. You can also double-check the voicemail insertion by recording it.
Forward Pre-Recorded Messages
You may automate the customer service process and deliver informative pre-recorded messages with the help of Voicemail Drops. This will give your business the edge over your competitors. In addition, it is simple and free from any inconvenience.
Real-Time Reporting
With just one click, you can download a detailed report about call loops, non-compatible numbers, and voicemail drops. In addition, get campaign-related notifications and simple reports on campaign success.
What Makes the Best Call Center Software?