Contact Center Software Features Your Business Needs
If you want to ensure that your company has what it takes to compete with the very best, ensure that you use the best digital tools available.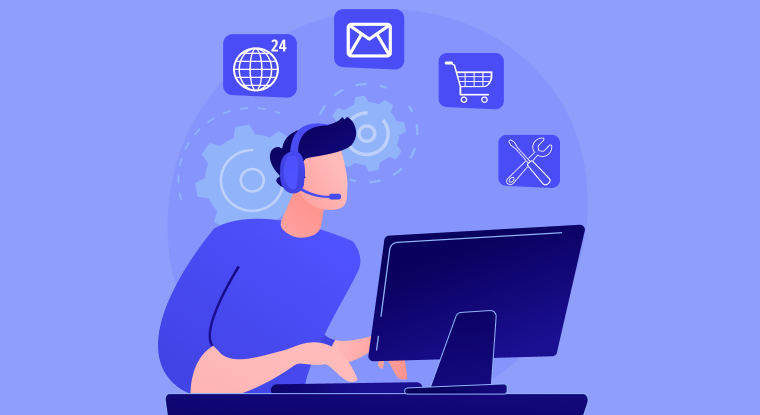 There's no denying that running a contact center in a competitive industry can be challenging for even the most experienced business owners. Contact centers constantly have to find advantages over their competitors, and it can get tricky to keep a business afloat if you start to get left behind.
It's undoubtedly a nerve-wracking yet rewarding industry, and it's crucial to figure out where you can take steps to improve. A good example is the use of digital tools and business software, as contact centers consistently improve with the help of innovation and creativity. Fortunately, you won't have to look too hard to find what you need, as you can take the best call centers as an example and use their digital tools as a roadmap for your success.
Make Sure Your Contact Center Software Has These Features
If you want to ensure that your company has what it takes to compete with the best, ensure that you use the best digital tools available. That way, even the most inexperienced business owner can utilize streamlining tools to help ensure their call center software can potentially outpace the competition. Some of the very best software around includes:
1. Omnichannel
The customer journey is crucial when it comes to contact centers. It's all about the accessibility and convenience of your platform to help solve issues and give your customers as smooth an experience as possible. The omnichannel provides a means of seamlessly directing users to different channels through the cloud. These channels can include audio and video calls, mobile apps, live chat, and more. How well the omnichannel operates depends on your processes, and a bit of creativity can go a long way.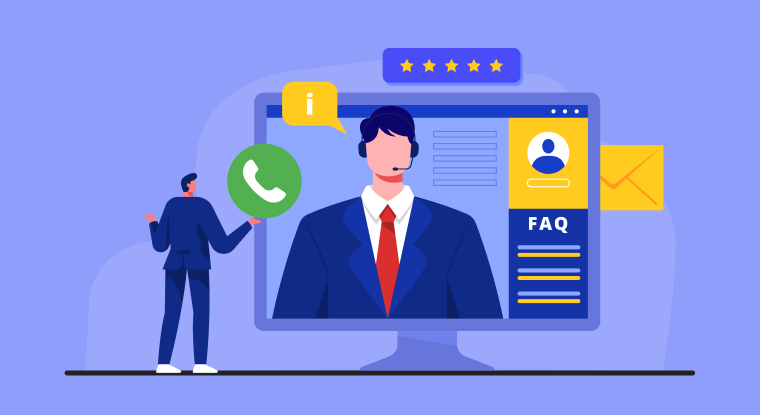 2. CRM Integration
Customer relationship management software is something that all contact centers should have. Company owners have many opportunities to make the most out of their options through CRM. Omnichannel helps boost the company's ability to integrate between different channels. CRM integration is a similar concept, only focused more on software that falls under the CRM umbrella.
3. Cloud-Based Calling
It's an age where employees can work from the comfort of their homes, allowing remote contact center processes that don't interfere with your company's success. The use of cloud call center software,cloud calling will enable you to conduct your operations from anywhere, giving you more flexibility depending on the schedule and situations of your staff. It's a great way to make the most out of the problem and open up further opportunities to expand your company.
4. Reporting
It's challenging to get anything done without the right analytics, as you can't expect managers and other professionals to make tweaks based on performance without the correct data. The call reporting and call analytics are significant aspects that dictate the success of your business, no matter the industry. The more data you have on your staff's performance and the behavior of your clients, the easier it will be to develop a marketing and call strategy that makes it easier for everyone involved.
5. Outgoing Calls
While most people know call centers that take incoming calls, contact centers focus on making outgoing calls instead. The process and customer journey are different, offering similar opportunities for businesses to succeed. Outgoing calls are also more common for contact centers that focus on B2B rather than individual customers. Having outgoing and incoming calls as part of your contact center strategy is a good idea for any business to succeed.
6. Usage Pricing
The usage-based pricing model charges customers based on how often they consume a product. It's the pricing model that can get you the trust of your target demographic, as it gives your clients the freedom to pay as much or as little as they need to when it comes to your products and services.
7. Call Scripts
When an agent takes a call, having help in the form of call center scripts based on the situation can help them get the job done. It is beneficial for those who are still new to taking calls, giving you the chance to review and train your staff with the help of a call script.
8. Escalation Tools
There will always be moments when an agent has to deal with escalation, wherein the customer acts to speak with their manager/superior. Having escalation tools ready is similar to call scripts, where it can help the agent make the necessary preparations.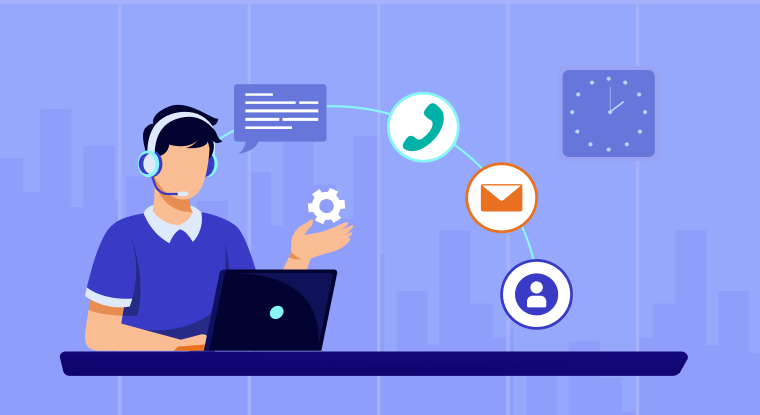 Contact Center Software We Recommend
If you're looking for an all-in-one solution to contact center software, look no further than Voxdesk.com. It's a platform giving your company the chance it needs to grow and evolve in a competitive industry without being bogged down by the competition. In addition, Voxdesk can help you with various improvements, streamlining through predictive dialers, call recording, call logging, CRM integration, Visual Call Flows, and much more.
There's no reason to go for second-best when searching for contact center software and platforms to help your company. However, the list above is more than enough to give you the chance you need to maneuver your business through a competitive industry.
What Makes the Best Call Center Software?