5 Ways To Use Informative Call Dispositions For Better Messages
Call dispositions allow your teams to use specific codes to identify the outcomes of various calls. The codes used may vary depending on how your team collaborates.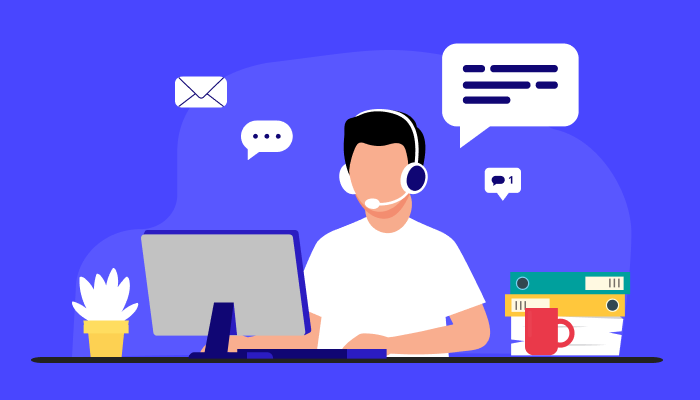 When customers call your business, your agents are responsible for recording the call's purpose and outcome. For instance, if a customer is interested in a product/service, your support agents should mark this call as "interested." On the contrary, if a customer is not interested in the product, they may record it as "uninterested." Likewise, a customer left a voicemail, marking this as "left voicemail," can help identify what the call was about and whether a customer got the assistance they wanted. Well, this is what call disposition is all about. This post examines call dispositions and how you can improve them to improve ROI in your business.
How to Use Informative Call Dispositions to Enhance Message Quality
Time is a valuable resource for any business. Train your employees to use their time wisely, and you increase the likelihood of achieving your company's goals. For example, your salespeople can waste their time doing repetitive tasks, or they can invest their time to close more deals. Of course, you want to generate more leads and increase your conversion rates. Therefore, you should consider automating monotonous activities in your organization. Automation improves efficiency and productivity. For example, your team can get more work done in less time when using productivity tools like VoxDesk to handle call dispositions.
What is a Call Disposition?
By definition, a call disposition basically refers to the outcome of a call. Call dispositions allow your teams to use specific codes to identify the outcomes of various calls. The codes used may vary depending on how your team collaborates. Common disposition codes include 'interested,' 'not interested.' 'left a voicemail,' or 'no longer in service.'
Using these codes can help in identifying:
The type of call Categorizing calls Reasons for the call Action taken by the support team/sales rep Action required by the call center With these respective statuses, it's easy to determine what needs to be done to serve your customers better. The insights you get from call disposition software like VoxDesk also help you to analyze your sales rep's performance. For instance, if there are many uninterested dispositions, this might alert the product manager that the sales reps are not making good pitches to sell the product. If your customers hang up on your agents, this might also be a sign that they are frustrated with your service provision. So, call dispositions are crucial for your business success. Your sales agents and product managers can make informed decisions that lead to increased customer engagement and retention.
VoxDesk Call Dispositions Software
With the many benefits that you can get from call dispositions, you may wonder which is the right software for your needs. We would recommend settling for software with unique features and good reviews. This means that you should take the time to evaluate different software solutions before choosing one. We understand how tedious this can get since there is a lot to mull over, not to mention the price for the tool. To save you from this nightmare, choose VoxDesk.
Why VoxDesk?
There are tons of call disposition tools online, but this doesn't mean you should pick any. VoxDesk is a product of 500Apps, a recognized team of software developers online. When using VoxDesk, you can quickly find your contact numbers, thanks to the software's tagging functionality. In turn, this also means you can serve your customers faster. What's more, with the personalized call handling feature, you can conveniently record crucial caller information. The next time a customer calls, you can quickly identify them and meet their specific needs. The timely follow-up feature on VoxDesk allows you to record what should be done next to meet your customers' needs. The software can remind you about this early in time to keep your promises to your clients. You can even automate the call on a specific date or time. Such handy features are helpful to your company. Your customers will always find your services reliable just because of how professional you handle their requests.
Other vital features of VoxDesk include:
Automate call log Get valuable insights Automate dialing process Call recording Call logging Soundboard Call queuing Music on hold
5 Ways To Use Informative Call Dispositions
Move deals to the next stage
Once your agents communicate with a customer, they need to move the customer to the next stage depending on the services they want. A Call disposition tool can automatically move the customer to the next stage, where they are closer to getting the assistance they want. In other words, the software used should update the relevant stage where a customer should go next.
Add deals to a contact
Call dispositions also allow your agents to add deals to your contacts with just a few clicks. Again, this step can be automated to correctly identify where a customer query lies and what should be done to update the process.
Add task to specific deals
Here, your sales reps add specific tasks that should be taken to serve your customers better. For example, call disposition software should automate this process if a follow-up was supposed to be made a day later. Remember, the call disposition codes determine the actual task that will be assigned to deals.
Drip or follow-up campaigns
There are instances where your clients aren't convinced to buy from you right away. However, this might change with time. Therefore, your sales reps should make the necessary follow-ups and persuade the customers to leverage the discounts or offers in place. Call disposition software comes in handy here to remind your agents about these follow-ups and to categorize specific customers that should be contacted.
Update deal status
Updating the status of the deal is probably the last thing you should do. Here, it's either you've won over your prospects or lost them to your rivals. In some cases, the deal might still be open for renegotiation. A different call disposition code can be used here to identify such customers. Then, you can follow up with enticing offers that will make them think twice about what you intend to offer. A good call disposition tool should make this process straightforward for you. Your sales reps should focus more on pitching to the customers and not how to use the software.
Conclusion
An informative call disposition tool is just what your business needs to understand how to deal with your customers. Tracking and monitoring your customers' queries has never been this easy. All you need is to select a reliable solution like VoxDesk, and everything else will be automated. As you've seen, there is a lot you can do with this software. So it's high time you need to consider giving your business an upgrade.
What Makes the Best Call Center Software?