Motivate Your Call Center Staff With These 10 Tips
Your call center can be the gateway to satisfying and meeting your customers' needs, improving your brand value, and retaining relationships. However, the truth is that you can't achieve all these if you are working with dissatisfied call center agents.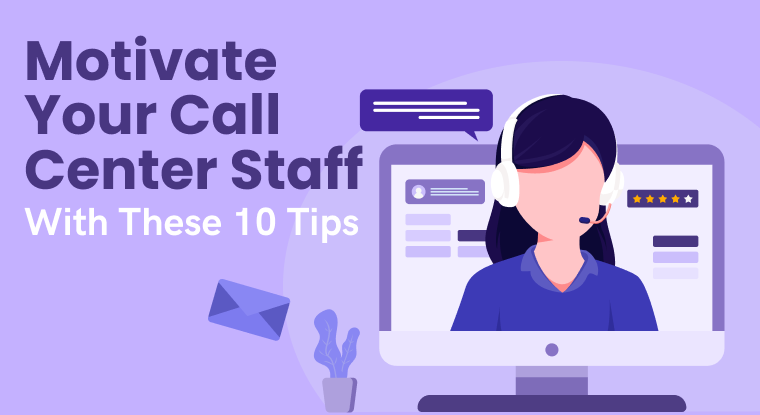 Motivate Your Call Center Staff With These 10 Tips
Your call center agents will make or break your business. Dealing with unhappy call center agents can have ripple effects on your customers. If your agents are unhappy, there is a good chance that your customers will feel their wrath. Conversely, happy agents are more likely to help your customers find solutions to their problems. This translates into exceptional customer service. That's said, it's crucial to motivate your call center agents. Probably you stumbled on this post because you want to know how to keep your call center staff motivated. The chances are that you want to improve their productivity, but you don't know how. Maybe you've tried some of the tips that will be discussed in this guide, but you feel that there is more that can be done. Keep reading to find out how you can inspire your agents to work hard to help your company meet its goals.
Call Center Motivation Techniques
Companies have call centers to ensure that they can meet their customers' expectations. Your call center can be the gateway to satisfying and meeting your customers' needs, improving your brand value, and retaining relationships. However, the truth is that you can't achieve all these if you are working with dissatisfied call center agents.
So, here's a quick rundown of how to keep your agents motivated.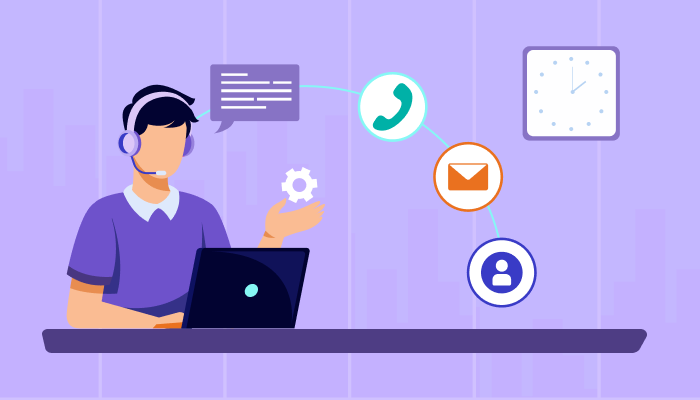 Lead by Example
If you really want to inspire your team to work diligently for the company, you must set a good example. We all look around us to learn from the best. Set a good example for your team by demonstrating a high level of confidence. Despite the challenges that you may be going through, it's crucial that you stay optimistic. Talk to your support teams about overcoming the challenges you may be experiencing. By being confident and optimistic, your team will hone this skill and use it to their advantage.
It's crucial that you continuously remind your call center agents about their expectations. Acknowledge their efforts and encourage them to keep improving. Provide positive affirmations that will help to guide them to develop the right mentality. Push them to believe in their skills, and they will have the confidence required to handle any challenges.
Set SMART Goals
Setting unrealistic company goals only sets your team up for a major failure. Clearly define your goals to your call center agents. At the same time, long-term goals might seem like the best way to set goals. Sometimes these goals aren't motivating enough to keep your team focused. Instead, break down these goals into smaller, achievable goals. Every small goal achieved is an important milestone that will keep them inspired toward the big goal.
Furthermore, an integral aspect of setting goals requires frequent performance evaluation. Be sure to check in whether your call center agents are doing the right thing to meet your short and long-term goals.
Implement the Right Technology
There is a good reason why successful companies invest in providing their employees with the right resources. Ensuring that your call center agents work productivity is one way of motivating them. This means that you should invest in providing the best call center software.
Call center software automates processes that would have taken time for your agents to complete. Using the best tool in the market, you can generate more leads without necessarily wasting time on repetitive call center activities.
Moreover, there is so much to gain, especially if you use a reliable tool like VoxDesk. This software is packed with incredible features like automated voicemail drops, predictive dialer, voices for AI automation, soundboards, CRM integration, visual call flows, call notes, and so much more.
With all these handy features in one software, you can be sure that your support team will find it easier to handle their everyday tasks. In turn, this translates into better performance and improved customer satisfaction. So, if you are specifically interested in pleasing your customers, you can sign up for VoxDesk for as little as $14.99.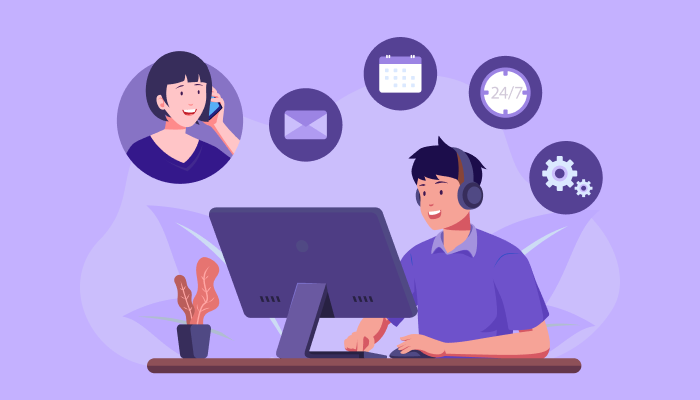 Create a Positive Call Center Environment
Your company's call center environment makes a huge difference. Expect your staff to feel more connected to their working environments if they are free to decorate as they want. For instance, give your agents the freedom to choose suitable working spaces that serve them better. However, you should ensure that your team works in a clutter-free space.
Similarly, if your support team will be working remotely, you should strive to encourage open communication by using digital communication tools like 500Conference and Teams.cc. The trick here is to provide your call agents with an effective way of collaborating with each other. Technology has changed the way businesses operate; you must move in this direction by embracing innovations.
Break the Monotony
Doing the same thing every day will lead to dissatisfied workers. Instead, strive to change things from time to time. Automating repetitive tasks using VoxDesk is one effective way of ensuring your agents never get bored handling your customers.
Show Appreciation
You can also fuel your agents' motivation by simply showing them that you appreciate their efforts. Be open about how you are pleased with what they are doing. Research shows that recognition is a crucial productivity driver. Expect your call center agents to work harder if they continuously feel that you value and appreciate them.
Offer Incentives and Rewards
In line with the notion of showing appreciation, it's imperative to reward your employees. Besides paying their salaries on time, reward them with gifts, take them out for company dinner/lunch, etc. There are many creative ways of offering incentives or rewarding your staff. You can offer such rewards after successfully meeting your short-term goals. Ideally, this can be a powerful way to keep them motivated and focused on the big goals.
Prevent Agent Burnout
Overworking your call center agents won't get you the results you are after. In contrast, you might think that working overtime will help you catch up on what you lost. The chances are that you risk overworking your staff. Typically, this leads to inefficiency and poor performance. In addition, your support team will always feel burdened even when dealing with minor issues from your customers.
Ensure that you find ways of preventing employee burnout. For example, using automated call center software can help here. Since most tasks will be automated, your agents find more time to relax and unwind.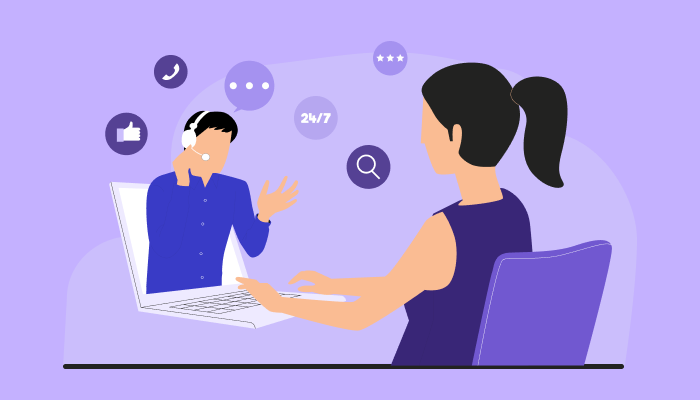 Encourage Feedback
Call center agents usually seek feedback from customers. Similarly, you should also request your agents to give you honest feedback about your company. Ask them to be open about how they would like to work or what they need to be improved in your organization. By allowing their voices to be heard, they would feel appreciated and recognized in your company.
Team Building
Last but not least, encouraging team building in your business also helps to create a positive working environment. With many companies working remotely these days, this doesn't mean that you can't build your team virtually. Take advantage of video conferencing tools like 500Conference and inspire your team. Creating a friendly and supportive working environment will have a lasting impact on your organization. Your team should use this opportunity to encourage each other and find ways of achieving the company's goals by working together.
ALL-IN-ONE Suite of apps to enhance your team's productivity