What Are Outbound Call Centers and How They Are Forcing Companies to Adapt?
A call centre that makes outbound calls to customers on behalf of a company or client is known as an outbound call centre. And in this artcle, we'll go through how they're transforming call centres.
What is an Outbound Call Center?
An outbound call center, just as the name implies, is a call center in which the call center agents make outbound calls to customers under the auspices of a client or business. The outbound call centers focus mainly on sales and marketing, like collections, appointment settling, B2B lead generation, market research, and fundraising. In contrast, other outbound centers focus on other aspects like surveys and even updating their contact lists.
What are the Benefits of Using Outbound Call Centers?
Outbound call center solutions are essential for enhancing your business' reputation and client acquisition. It would also help your business achieve outstanding customer service and boost your sales rapidly. Some of the benefits of using outbound call centers are: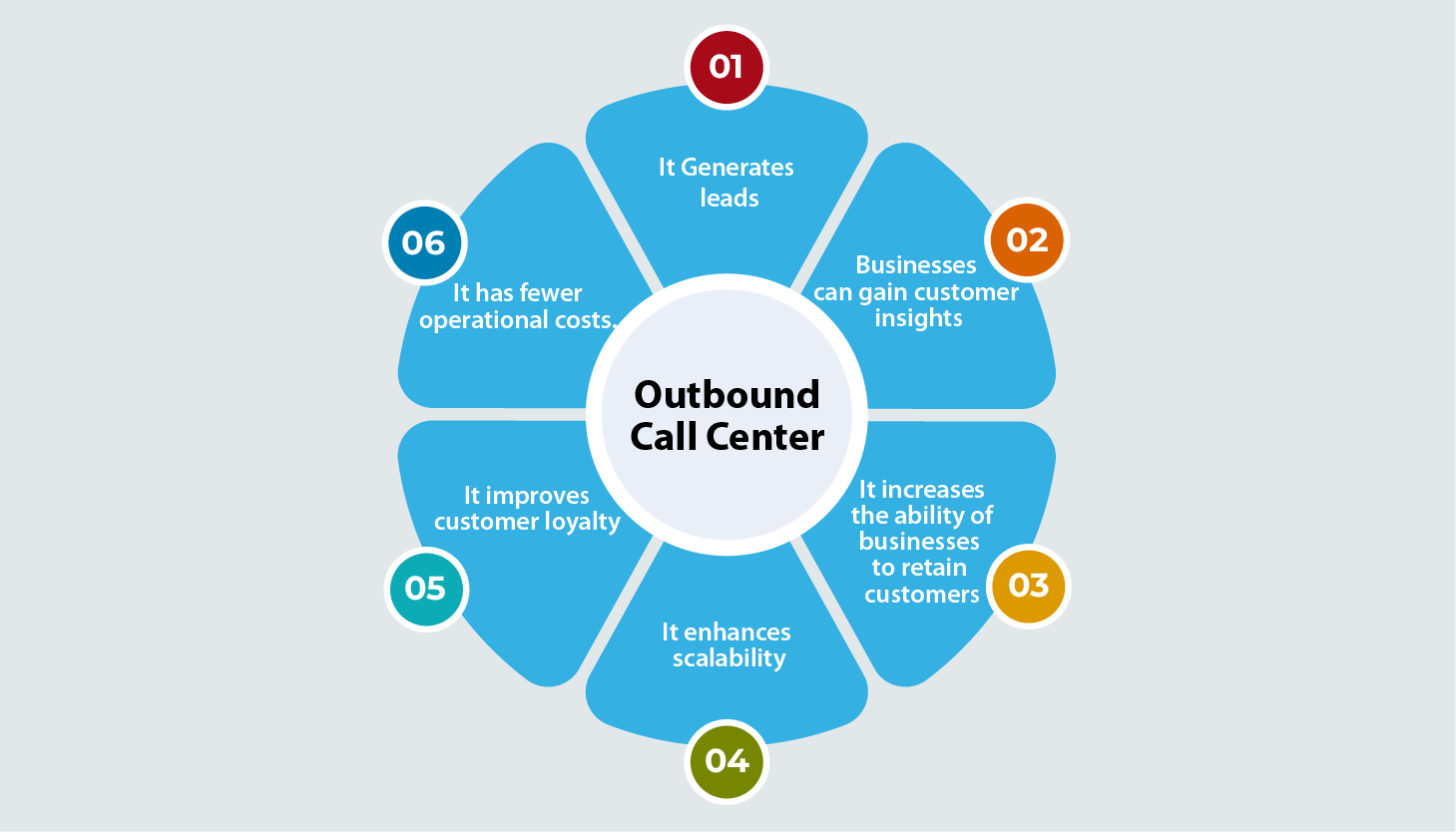 1. It generates leads
Lead generation is the strategic sales business process that different brands use to draw customers' attention to themselves to sell their products to the customers. Outbound call center services offer you the best lead generation as they offer services to clients which will make them happy and excited, and in return, the clients will bring more customers to your business or brand.
2. Businesses can gain customer insights
Companies will know their customers' preferences when they gain customer insights. It will enable them to modify their products and services or expand the range of their products to best suit their customers' tastes. Outbound call agents collect data on customer reviews, relay them to the companies, and the companies will work on the data.
3. It increases the ability of businesses to retain customers
Many companies are finding it hard to retain their customers because of the stiff competition in the market. So, their main aim is now to retain customers by delivering outstanding customer services, and outbound call center services play a crucial role in this aspect.
4. It enhances scalability
Outdoor call center brands tend to have better technology capabilities that help scale up your business according to your requirements. Outsourced outbound call centers can temporarily scale up to meet your needs for companies with high seasonal activities. Therefore, it is best to choose a capable outbound call center.
5. It improves customer loyalty
Outbound calls are not only meant for sales and marketing. You can also use them as a medium to keep customers informed and engaged. Customers will feel valued, and they will trust your business when they speak with sociable agents from your brand that keep them updated.
6. It has fewer operational costs
A daily part-time outbound call center saves companies time and money. Rather than hiring an expensive full-time staff, you can use outbound call services of other companies at a lesser cost.
How to Choose the Best Outbound Call Center for Your Business Requirements?
Selecting the right outbound call center for your business boosts your company's sales, reputation, and customer acquisition. Below are some tips you need to know when choosing the best outbound call center for your business.
1. Estimate the cost of the outbound call center services
To do this, you need to estimate the price according to the goals your brand wants to accomplish, then define the amount your company can spend to achieve this goal. Visit VoxDesk for the most affordable outbound call center services.
2. Evaluate the lead generation process
Lead generation is just like affiliate marketing. It is the driving force of all companies. So, if you think about hiring an outbound call center, look for one with an experienced staff and a record of offering the best lead generation services.
3. Choose a flexible outbound call center
All businesses are unique, and the ability of an outbound call center to adapt to the different business types is crucial. You should look for flexibility in any outbound call center you want to choose.
AI Outbounds Transform Marketing and Sales Processes for All Business Types
Implementation of artificial intelligence into outbound call center services increases the productivity of a company's sales force. How the implementation of AI does so is: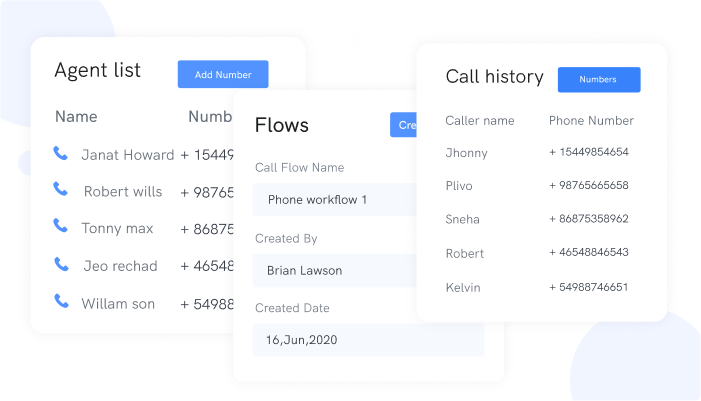 AI takes control of the set of manual tasks and order of activities that consumes a lot of time and finishes it in less time.
It identifies market developments as a prompt to contact clients based on upcoming topics and recent events.
It analyzes new opportunities that will almost certainly turn into a sale.
It provides ideas for follow-up actions that increase desired sales profitability or volume.
It analyzes previous cases to understand future deals' structure and contents better.
Conclusion
Many companies' main focus is to improve customer acquisitions and daily sales. And the best way to stay on top in this competition is to focus more on rendering exceptional customer service instead of offering a product portfolio. Having an outbound call center is the best way to achieve this. Rendering human-controlled outbound call services is good, but using AI outbound services takes sales and marketing to a whole new level.
What Makes the Best Call Center Software?
#1
Use predictive automated dialer to make more calls at any point of time
#2
Minimize agent's fatigue using voicemail drops and sound boards
#3
Trigger advanced automation like adding call notes, sending emails based on the call outcome
#4
Increase lead generation by 5x with unlimited calls and minutes
#5
Choose your own provider to get the best possible industry rates
#6
Enable the call wrap-up time to limit the agent's time spent on calls
#7
Integrate call activity with built-in CRM.io and Outreachly
#8
Music on hold to fill the void
#9
Unbelievable pricing - the lowest you will ever find
#10
Everything your business needs - 50 apps, 24/5 support and 99.95% uptime
Join the SaaS Revolution
All-in-One Suite of 50 apps

Unbelievable pricing - ₹999/user

24/5 Chat, Phone and Email Support