Outbound Call Centers: Do's And Don'ts Of Choosing The Right Software
Technology has made it possible for small and large businesses to compete on the same levels. Today, businesses understand the importance of focusing on their customers. While providing exceptional products is important, meeting customer needs is far more important. Customer experiences can make or break your business. For that reason, investing in a call center software is a priority.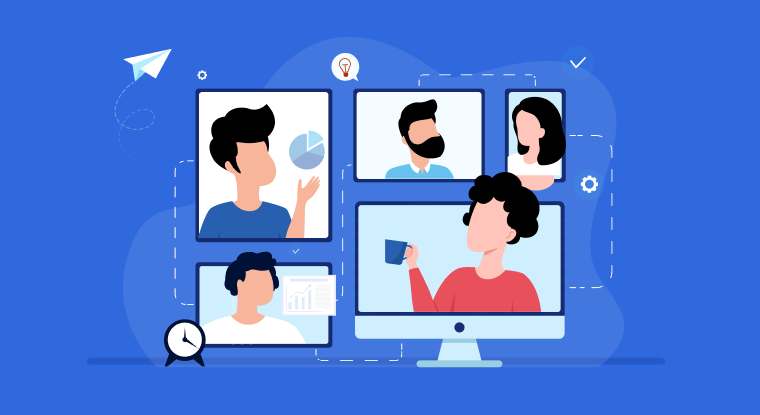 Call centers bridge the gap between your business and your prospects/customers. Your representatives are the face of your business. It's easy to turn prospects into loyal clients if you provide top-notch customer services. You might be reading this post because you're looking for an outbound call center tool. Since there are many options online, it's vital that you know how to distinguish the best software from the rest. This post outlines the do's and the don'ts while shopping for a outbound call center tool that meets your business needs.
What Is Outbound Call Center?
An outbound call center refers to the way in which your agents make calls to your clients on behalf of your business. Usually, outbound calls are referred to as 'cold calls.' When agents reach out to your clients about your products or services, this is what cold calling is all about. It's dubbed 'cold calling' because clients aren't expecting your calls. Outbound calls are made to engage clients about your business. When making outbound calls, your representatives should use this opportunity to sell your business or achieve other business goals or objectives. If done correctly, outbound calls can move prospects to the next stage of the buyer's journey.
Benefits of Outbound Call Center
1. Improves Customer Loyalty
Having an outbound call center isn't just about increasing your sales or boosting your returns on investment. However, it helps to pay more attention to the most crucial aspect of your business - the customer. By keeping your costumes informed about your products or services, you can be confident that they will prioritize you over your rival companies. Customers feel appreciated when they are remembered. Outbound calls help to build trust. Over time, clients develop a sense of trust in your business and your support team. They always know they can turn to you for the best services, depending on your products/services. That said, it's vital to choose the right outbound call center software that guarantees you meet your customers' needs in every way.
2. Saves on Operational Costs
A outbound call center software operates all round the clock. This means that your clients can still reach your business for assistance 24/7. Of course, it's costly to hire call center agents to operate day and night. You can reduce operational costs by using a call center tool. Some call center services can be automated. This saves on costs you would have incurred to offer services throughout the day.
3. Scalability
Investing in the right software allows you to scale up or down to meet your company's needs. A software with robust features like VoxDesk - an outbound call center can help you here. For instance, when you're facing a surge in new customer calls, you can prioritize them and ensure your agents attend to their needs. During low seasons when customer demands fall, it's easy for you to scale down and still meet your business objectives.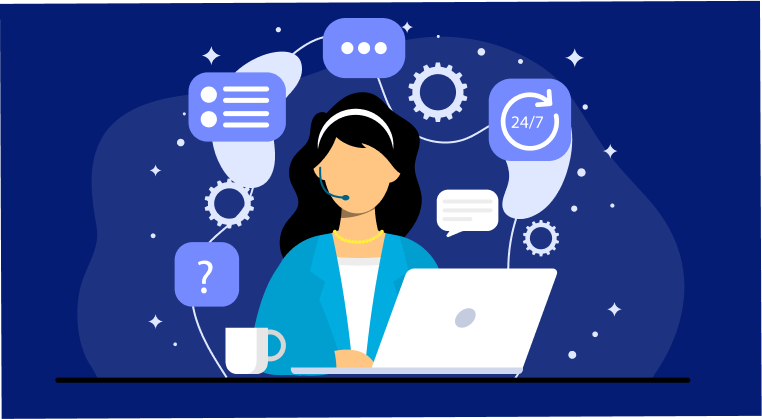 4. Boosts Productivity
Your outbound call center agents will be motivated when they are confident in their service provision. When customers are happy, this creates a ripple effect throughout your organization. Your representatives will be more productive because they can meet clients' expectations without struggling. Outbound call center software automates most tasks, which guarantees more can be done in less time. For instance, asking clients what they require can help to optimize products or services to meet their expectations.
5. Dynamic Support
Making those cold calls to your clients creates a lasting impression since you can address issues even before clients call your agents. Engaging with your clients more often leads to better business-customer relationships.
6. Increased Renewals or Subscriptions
A delightful conversation with your prospects is the best way to spur interest in your products/services. This is especially true if you're introducing a new product/service in the market. Reaching out to your audience about what's new, product upgrades, or discounts can increase renewals or subscriptions. So, you gain a lot when you choose to use the right tool for the job.
Do's and Don'ts When Choosing the Right Software for Your Company
The Do's:
With the wide array of outbound call center software you can choose from, there are certain do's and don'ts you should mull over to ensure you pick the best tool for your company.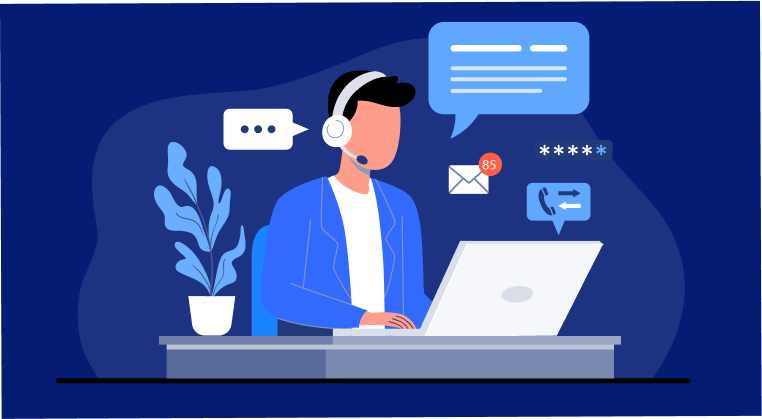 1. Do Invest in the Right Software
The most important thing is to choose the right outbound call center software. This means knowing your business needs and choosing a software that can help you meet these needs. The goal here is to settle for a outbound call center software that fits perfectly with your business' requirements. Crucial factors to consider here include essential features, price, and modifications. For example, the best call center software should have the following features:
Dialer
SMS integration
Text-to-speech
Call recording
Distraction optimized
Soundboards
Call logging
Call center analytics
2. Do Use Automated Dialers
While searching for the right tool, ensure you choose a tool with a powerful dialer. Time is money. Therefore, you must focus on saving time when making those cold calls to your customers. Dialing numbers manually will waste a lot of time, especially if you have a long contact list. Consequently, it's necessary that you use automated dialers.
3. Understand Your Business Needs
Your company's needs will have an impact on the type of software you will choose. Therefore, it's essential to understand your business goals when thinking about a outbound call center software. What do you plan to achieve with the software you want to buy? Are you looking to increase sales? Do you want to reduce operational costs? Are you thinking of improving your call support services? Arguably, these are vital considerations that will determine the tool you will purchase.
4. Personalized Customer Service
Don't confuse your customers by sending them mixed messages. Your clients will quickly lose faith in your company if you send them the wrong messages. For example, billing your customers for services they haven't used is a red flag. Mistaking their names is also an issue. You must encourage your support team to personalize services using a outbound call center software. The right tool will fill you in about the customer your agents are about to call. This gives you a better chance of initiating a conversation that could yield positive results for your business.
5. Think About Training Your Call Center Agents
It helps to think about how you will be training your outbound call center agents to use the software you plan to use. If the tool is not easy to use, then it's not worth investing in it. A reliable tool should be easy to understand. It should provide some of the best features, including a user-friendly interface, among other things.
6. Try the Free Version
It's always a good idea to try out the free version of any software before signing up for premium features. The free version of the tool allows you to test the product beforehand. Tools from the best developers will offer enough time for you to try out their tools. So, don't just pay for a product you haven't tested. Use the trial period to determine whether the software is right for your business.
7. Compare Options
Lastly, ensure you compare options before choosing one. If you haven't used cloud contact center software before, you need to shop around for options. Compare features and other niceties before signing up for any. Doing so ensures you don't rush for any software just because it's within your budget.
The Don'ts: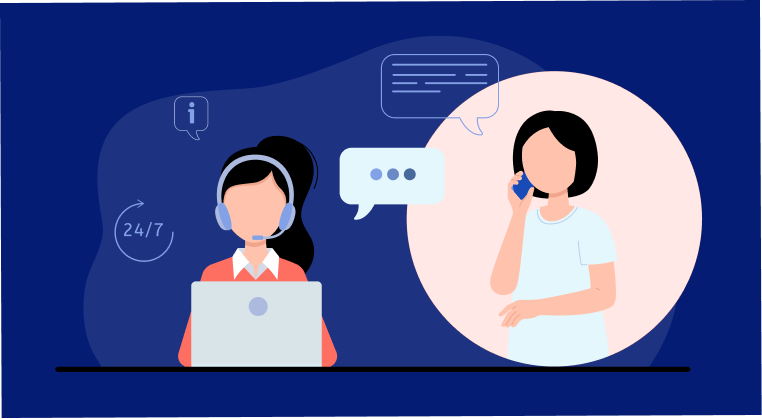 1. Don't Skimp on Features
Sure, any business will think of cutting costs when looking for an outbound call center tool. The biggest mistake you shouldn't make is to skimp on the product features. Trying to save on cost by choosing a software with limited features will affect the quality of customer service you offer. Moreover, your outbound call center agents might struggle to understand how to use the tool. Before you think of the price of the software, focus on the features you're getting. If it's worth the price, then it's worth signing up for the services offered.
2. Don't Overlook Integration
Since you might be using many other productivity tools in your company, it's vital to consider whether the software can be integrated with other tools. Integrations allow you to use the software alongside other tools. Consider whether you can integrate with other software to enhance your customer services.
You now know what you should do and what you shouldn't do when choosing a call center software. We recommend using VoxDesk - an outbound call center, a product of 500Apps since it comes with powerful call center features that can transform how you engage with your customers.
What Makes the Best Call Center Software?
#1
Use predictive automated dialer to make more calls at any point of time
#2
Minimize agent's fatigue using voicemail drops and sound boards
#3
Trigger advanced automation like adding call notes, sending emails based on the call outcome
#4
Increase lead generation by 5x with unlimited calls and minutes
#5
Choose your own provider to get the best possible industry rates
#6
Enable the call wrap-up time to limit the agent's time spent on calls
#7
Integrate call activity with built-in CRM.io and Outreachly
#8
Music on hold to fill the void
#9
Unbelievable pricing - the lowest you will ever find
#10
Everything your business needs - 50 apps, 24/5 support and 99.95% uptime
Join the SaaS Revolution
All-in-One Suite of 50 apps

Unbelievable pricing - ₹999/user

24/5 Chat, Phone and Email Support