How to Optimize Your Dialer System for Maximum Productivity
A dialer system helps businesses automate their call center services, helps with boosting lead conversion rate, and provides the best monitoring with detailed reporting. To ensure maximum productivity it is crucial to optimize this software to the business needs.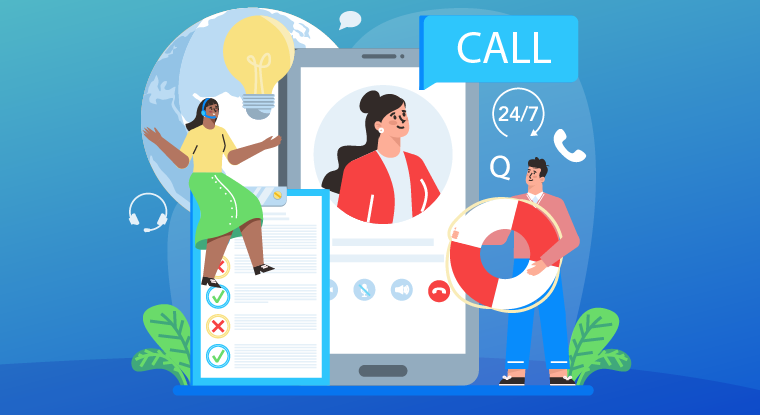 Dialer systems are devices or software that are used to make phone calls. Dialer systems of today, however, are also capable of processing other means of communication, such as emails, SMS, and voicemails. Some are even sophisticated enough to synchronize conversations across social media networks.
In this article, we will cover all there is to know about dialer system. Before we get into the specifics, let's start with a quick definition.
The dialer system are software or cloud-based solutions that enable your contact center to make outbound calls. Outbound dialing solutions enable your agents to increase efficiency and production by expediting and automating outbound dialing.
Dialer System Importance in Businesses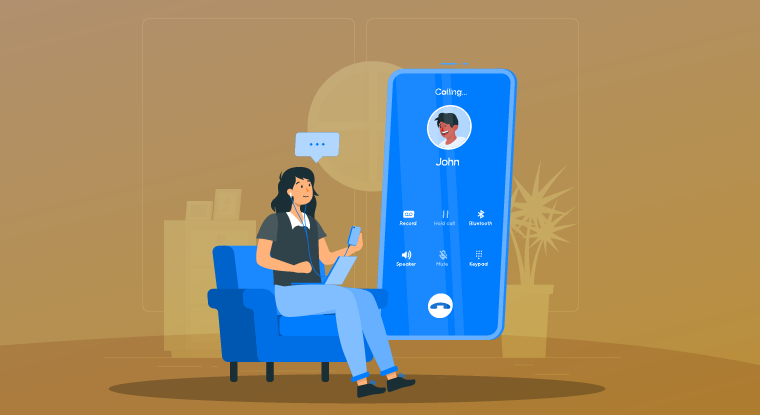 A dialer system offers several benefits. Some of them are mentioned below:
1. Automation in Call Centers
Good customer service, as well as constant communication and follow-ups, are now required for long-term relationship building. However, cloud call center agents are frequently worked up as a result of an extensive list of consumers. Dialer system can help simplify the workload of your staff. The platform identifies the next contact in line and can even dial the number, thus giving the employees more time to perfect their marketing pitch.
2. Increased Lead Conversion Rate
Before dialing, the dialer systems offer a short summary of the customer's contact information. Thus, your staff can prepare for it before the call is connected. Agents may then drive personalized communication with the customer information at their disposal. Improved service and conversations that cater to their requirements make prospects feel valued and increase the likelihood of lead conversion. In fact, 62% of companies say that a dialer system is very effective for lead conversion.
3. Monitoring and Reporting
Through analytical reports, dialer system delivers insights to contact center operations and agent actions. These reports enable call center managers to make the right decisions regarding lead generation, for example, and enable agents to take immediate corrective action by recognizing problems in real time. The dialer system also provides easy access to call recordings, which assist management in monitoring agents' performance and ensuring call quality levels.
How to Optimize Your Dialer System for Maximum Productivity
Here are a few tips that help take dialer system productivity to the next level.
Call Flagging and Blocking Must Be Monitored
Call flagging and blocking are becoming an increasingly difficult challenge for legitimate companies that have a specific written agreement to contact customers. It's critical to understand which numbers are being identified, blacklisted, or added to the complaints database to avoid becoming embroiled in litigation or to prevent contacting the wrong number and wasting time. In addition, dialing a wrong or blacklisted number causes a waste of your employee's time, which in turn brings down productivity as your employees may not be able to achieve their daily goals. You can configure an auto dialer system to automatically identify blacklisted and unavailable numbers as well as the contact details of those who are uninterested in your products or have launched a complaint against your company. This way, a dialer system can help monitor call flagging and blocking.
Take Advantage of Your Agents' Time
Having accurate answering machine detection is critical to making the most of your call center's largest software: the outbound dialer system. An outbound auto dialer software that can eliminate numerous call constraints such as long wait times, misdialing, and call dropouts, tremendously helps improve operational efficiency as it prevents employees from wasting time by calling the wrong number. You can further increase productivity by programming the dialing process to ensure that only connected calls are sent to agents. More connected calls result in increased agent potency and enhanced operational efficiency.
Creating a tailored sales pitch is vital for several reasons. For one thing, utilizing all available customer information to market only the products required by the customer increases the possibility of customer conversion. It is also a key component in promoting compliance. You can integrate dynamic scripting software to your dialer system, which adjusts to each lead, providing agents with all the script information they need in real-time to stay on message and encourage conversion of their lead.
Tips for Optimizing Your Dialer System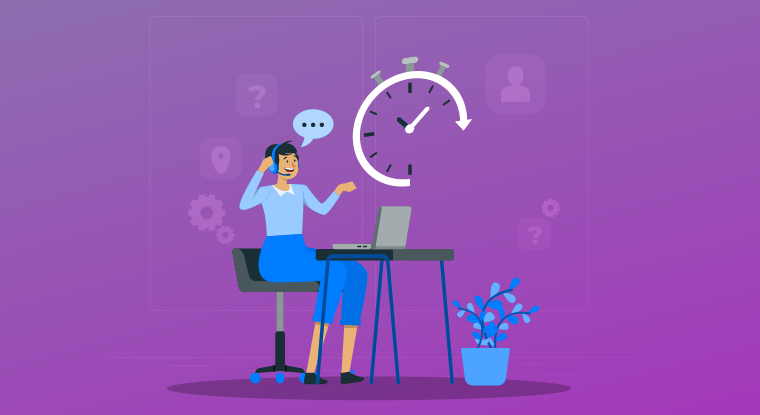 1. Sort Through Your Customer Lists
Assume you already have a good client database. The following step is to structure your customer lists. Customer lists keep track of all your previous, current, and future customers. It is useful for marketing and keeping in touch with your clients.
Customer lists can sometimes be divided into categories based on demographics, behaviors, and preferences. Organizing your client lists according to these criteria might be time-consuming, but it will aid in the optimization of your outgoing dialer software. Organizing your lists may also help highlight any errors or gaps in your information. For this reason, you should ensure that your lists are up to date and that all of your contact information is current and active.
You do not need to perform this task manually. Instead, you can simply use a CRM to sort data and integrate it with your phone dialer system.
2. Increased Sales and Marketing Efforts
When reaching clients via phone, telemarketing professionals frequently lack the information needed to engage with them. As a result, they frequently struggle to enhance conversion rates and grow revenue. Thus, before making outbound calls, sales personnel and marketing professionals should get up-to-date consumer information. Lead generation software coupled with a dialer system can help obtain information like the clients' names, phone numbers, and call histories. This information may be used to provide tailored interactions with customers and effectively seal the deal.
Summing It Up
The outbound call center that needs to manage a high volume of consumer calls might benefit from dialer system. It not only enhances operational efficiencies but also assists in providing tailored communication to clients. Whether you need to launch a marketing campaign or enhance your lead conversion ratio, dialer system can help your company.
One of the best dialer systems on the market is VoxDesk by 500apps. The tool allows you to increase your call connections by utilizing the most powerful dialer, which includes complex priority rules and call scripts. You can integrate VoxDesk dialer solutions to eliminate answering machines, shorten agent wait times, and improve connection rates. Lastly, process automation, predictive dialer software, automated voicemails, and customized call dispositions are some of the app's functionalities that can help you automate call center operations. These features, along with many others, make VoxDesk an excellent dialer system to use for your company. You can visit their website for information.
What Makes the Best Call Center Software?
#1
Use predictive automated dialer to make more calls at any point of time
#2
Minimize agent's fatigue using voicemail drops and sound boards
#3
Trigger advanced automation like adding call notes, sending emails based on the call outcome
#4
Increase lead generation by 5x with unlimited calls and minutes
#5
Choose your own provider to get the best possible industry rates
#6
Enable the call wrap-up time to limit the agent's time spent on calls
#7
Integrate call activity with built-in CRM.io and Outreachly
#8
Music on hold to fill the void
#9
Unbelievable pricing - the lowest you will ever find
#10
Everything your business needs - 50 apps, 24/5 support and 99.95% uptime
Join the SaaS Revolution
All-in-One Suite of 50 apps

Unbelievable pricing - ₹999/user

24/5 Chat, Phone and Email Support