Should You Be Recording Work Conference Calls
Call recording enables you to identify which portions of your call process and conversations are causing problems for your business.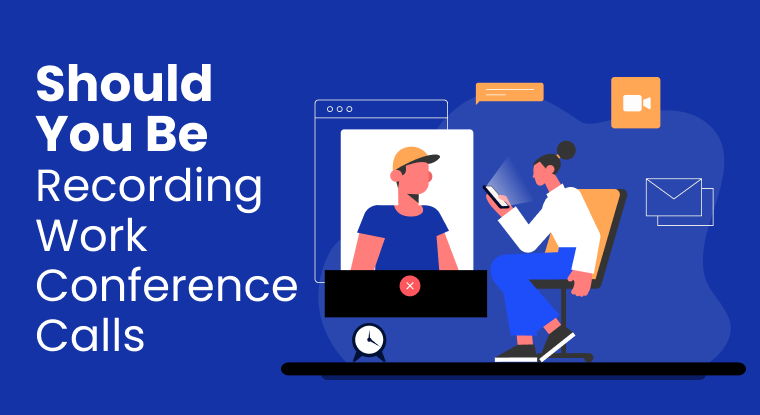 Perhaps you aren't fully acquainted with the features that come with your conference calls solution. You stumbled on this post because you want to know whether you should be recording work conference calls. The reality is that there is a good reason why most video conference calls solutions offer this feature. This is a handy feature that will help your business in many ways. If you haven't found the best conference calls solution, we've got you covered with VoxDesk software. More about this tool will be discussed later in this brief.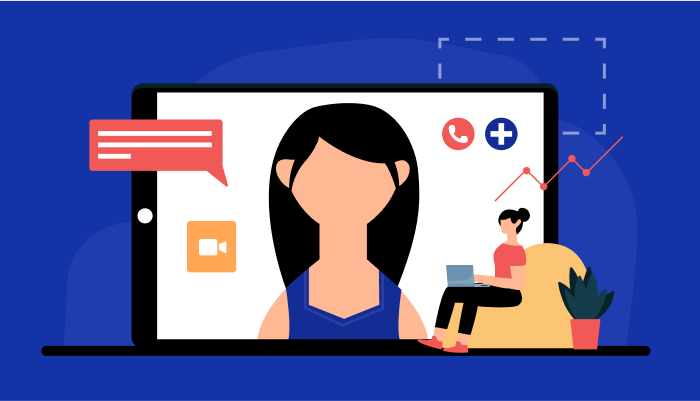 Top Reasons Why You Should Record Conference Calls
A reliable conferencing solution should make it easy to record conference calls by simply clicking on the 'Record' button. Contrary to what you might believe, this handy feature is more than just an option, and it should be regarded as a necessity in your company. Here's a look at the reasons why you should make the best out of this feature.
1. Focus on what matters most
We've all been to a meeting where we have to keep up with writing notes. Sometimes we even forget to focus on the speaker because we're too busy jotting down the most important points. By recording conference calls, you can eliminate this hassle. You don't have to write down every word from your speakers because you can easily replay the conference calls and gather all the information you need. Instead, focus on being present in the discussion and participate fully.
2. Create convenience
Another reason why recording conference calls is essential is that it creates convenience for your company and attendees. For example, in situations where some people failed to show up for a meeting, they can always replay the session and catch up on what they missed. This creates convenience for your business because you don't have to waste time repeating the same information to your team. For instance, if a specific training was running, a record of such training would ensure that your employees don't miss anything. Better yet, you don't have to waste your time and resources training the people who missed the meeting.
3. Keep better records
Recordkeeping is an integral aspect of any business. Like we said, recording conference calls allows you to focus on the most important things. In this case, recording conference calls are more effective than taking notes. But, who knows, you might skip on important information that would have been helpful in the future. So, to improve your recordkeeping, ensure you leverage the recording feature on your conferencing solution.
4. Streamline the hiring process
Recording conference calls can also be important, especially when hiring employees. Many people are involved in the decision-making process when getting more people onboard. Therefore, recording job interviews to be played later by other individuals helps streamline the hiring process. Then, you only need to share the records with the rest of the management team.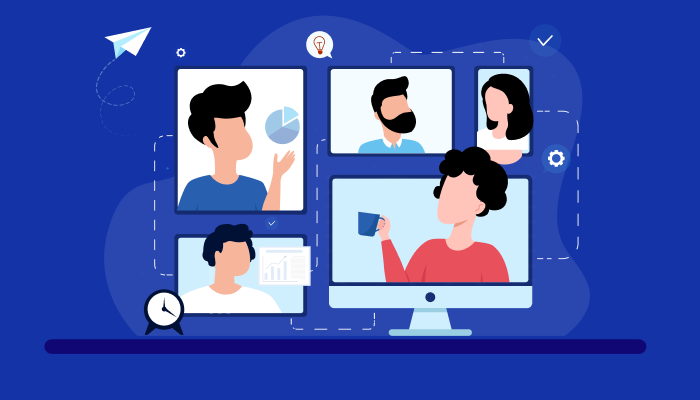 5. Increase your audience
If you want to reach a larger audience with your message, you may want to consider sharing conference records with them. However, you should realize that certain solutions limit the number of attendees your conference can have. In such instances, recording your conference calls can make a huge difference. You can record and share the records with a larger audience, for example, on social networks or other platforms you may be interested in.
6. Secure backups
Top-rated conferencing tools like VoxDesk come with a built-in security feature that allows you to back up your data safely on the cloud. This simple process can guarantee you save your conference calls in minutes. In addition, you can easily access your files at any time since it's stored conveniently on the cloud.
7. Enhance sales and marketing
Recording conference calls offers other benefits, including improving your sales and marketing efforts. VoxDesk tool, for instance, offers a call analytics feature. The call analytics feature can track, analyze, and optimize your business's call process. With this information, you can generate relevant metrics that will help you improve your sales and marketing. The recording feature can also be used to record any other meeting you may consider important for your business. For instance, you can record a marketing presentation or a sales pitch using the call recording feature. The file can then be shared with the rest of your team. This is another way to use the recording feature to your advantage.
8. Improve your conferences over time
Any business will want to improve how they manage their conference calls. Therefore, by recording conference calls, you can always review what needs changing and how you can improve your conference callss. Looking back at the past conference calls can provide you with the info you need to determine how you will improve your conference calls in the next meeting. Over time, this gets better because you will be making the most of the conferencing technology in your business.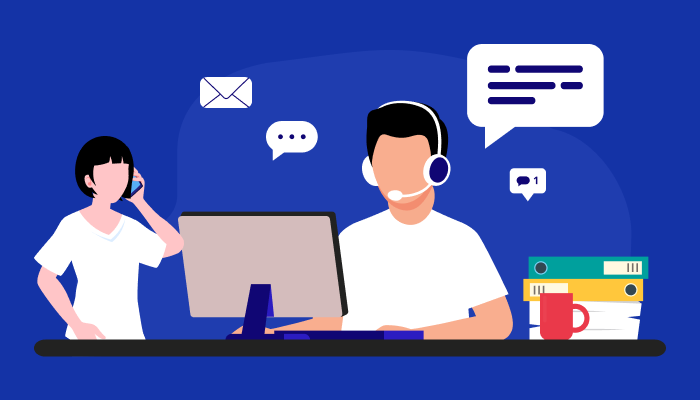 Introducing VoxDesk
We've mentioned a thing or two about VoxDesk, and you may be wondering how this software is helpful to your business. VoxDesk is a powerful call center software that allows you to automate how you handle personal or conference calls in your company. The conference calls feature that it offers will guarantee you improve your business. You can also enhance the calling efficiency since the tool helps you with customer tracking. VoxDesk allows you to better understand your end-users by collecting important details like name, location, and other vital details your business needs. Guess what? VoxDesk is affordable. With just $14.99, you can make good use of this great tool.
What Makes the Best Call Center Software?
#1
Use predictive automated dialer to make more calls at any point of time
#2
Minimize agent's fatigue using voicemail drops and sound boards
#3
Trigger advanced automation like adding call notes, sending emails based on the call outcome
#4
Increase lead generation by 5x with unlimited calls and minutes
#5
Choose your own provider to get the best possible industry rates
#6
Enable the call wrap-up time to limit the agent's time spent on calls
#7
Integrate call activity with built-in CRM.io and Outreachly
#8
Music on hold to fill the void
#9
Unbelievable pricing - the lowest you will ever find
#10
Everything your business needs - 50 apps, 24/5 support and 99.95% uptime
Join the SaaS Revolution
All-in-One Suite of 50 apps

Unbelievable pricing - ₹999/user

24/5 Chat, Phone and Email Support