Things to Know About Setting Up The Virtual Call Center
The virtual call center promises a significant return on investment by increasing productivity in a cost-effective way. It also improves the customer service experience when used right. It is easier to set up this cloud-based software by taking a few measures.
Businesses of all kinds rely on call centers throughout the globe to handle the massive volume of incoming and outgoing phone calls that they place and receive from their customers. Call centers are an integral aspect of every modern organization. A study shows that, compared to last year, more than 59% of consumers had increased expectations for customer service. These numbers are reassuring and highlight the need for the virtual call center platform for any organization that is cutting-edge and advanced.
What is The Virtual Call Center?
The virtual call center is quite similar to an on-site call center or contact call center, with the exception that customer support or sales agents aren't really sitting in one of the business's locations. Its infrastructure is similar to a digital platform in that it does not require a physical workplace. Instead, it takes advantage of the ability of the virtual call center software to link various call center operators who may be spread out throughout the globe.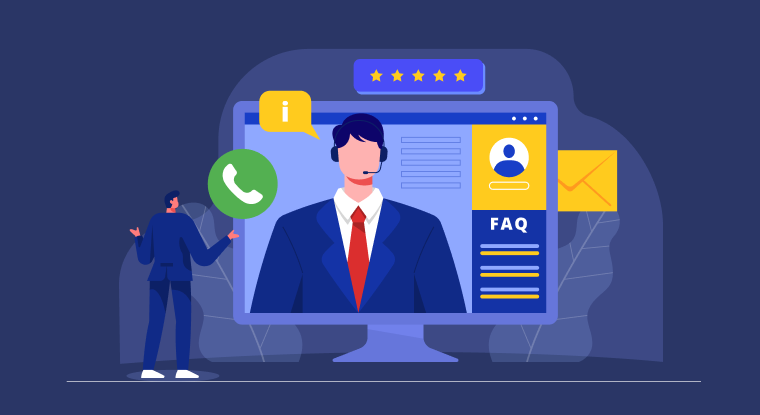 The key is to use cloud technology, which makes it possible to provide customer support to clients throughout the world. All sales and support agents are connected to their supervisors and peers via the virtual call center software. The virtual call centers are becoming more popular for a multitude of reasons, including the fact that they have reduced operational costs than traditional offices.
The virtual call center is a novel notion for many organizations, just like any other technology. When compared to conventional on-site contact centers, these call centers are 35% more efficient and 27% less expensive. Therefore, it is absolutely essential to recognize and come up with ideas for the potential uses, advantages, and methods to build up one for your organizational processes. Let's begin by understanding the necessity of the virtual call center for every modern enterprise.
By being virtual, you can provide your call center business with additional alternatives. You have the choice of having certain team members work locally while letting others work remotely or having everyone work remotely.
Benefits of The Virtual Call Center
Organizations from a variety of sectors are increasingly using the virtual call center software due to its extremely important benefits, which include the following:
Improved Customer Service
Instead of having all agents operate from the same physical site, the virtual call center accommodates agents that are globally spread. This guarantees teamwork in customer care operations, irrespective of the agents' location. The virtual call centers have reduced agent turnover due to better agent satisfaction levels. This results in enhanced customer service or outbound call center services, a larger ratio of skill-based employees, and significant cost-saving operational improvements. The availability of your call center services around-the-clock, including during times of crisis, is ensured by having agents all across the world. Moreover, you can offer your users exceptional services to your customers around the globe in their local languages by employing talents from the local folk through the virtual call center.
Significant Return on Investment
The virtual contact centers are widely known for enabling you to get good ROI by boosting employee productivity and elevating customer satisfaction levels. This, therefore, immediately affects how business operations are conducted generally. You can save resources by not needing two different teams to handle inbound and outbound calls since the virtual call center operators can transition between them quite easily.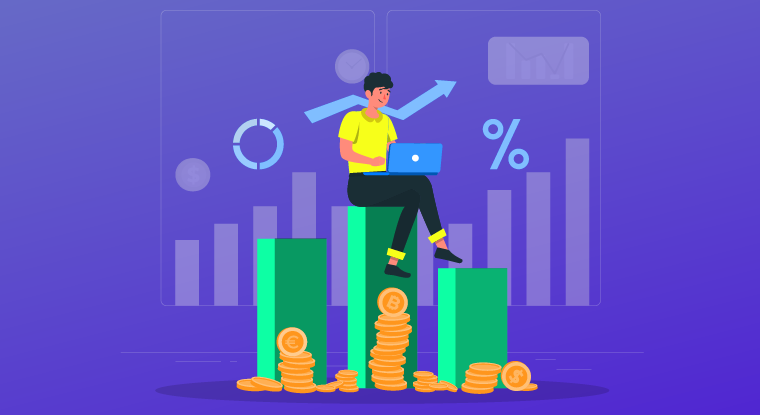 Increase in Productivity
The Virtual call center software considerably increases the productivity and efficiency of the employees. The software includes a call route matrix, call management system, real-time monitoring, time-based routing, and the ability to prioritize, in addition to a straightforward yet effective user interface. The system further evaluates and continuously tracks the Key Performance Indicators (KPIs) to track the productivity of your agents. This enables you to produce precise statistics and offers significant management input on the most crucial areas.
Cost-effective
Without question, outsourcing call center services is a brilliant strategy to cut expenses for your company. Setting up the virtual call center might enable you to do so while gaining significant financial benefits and offering your clients top-notch services. Agents can operate from home. In this sense, controlling physical settings, building rent, and travel expenses may help you save a significant amount of money that can then be used to fund more profitable operations.
How to Set Up The Virtual Call Center
Setting up the virtual call center is a very simple procedure because they don't require much to operate. The actual outbound call center software will be maintained and updated by a third-party service provider that also provides assistance throughout the entire process once you've finished setting up your virtual call center.
Step 1 - Choose The Type of Virtual Call Center
It's crucial to first choose the kind of contact center you want to build. This will automatically establish the characteristic features you need in the virtual call center software, the services you'll offer, and the expertise required from your staff to do so. Will your call center be a call center for sales or a call center for customer service? It's also feasible to set up a mix of the two.
Step 2 - Choose The Right Software
Given the variety of options on the market, it's wise to keep a few things in mind to make the best decision. To support the goals of your call center operations, the appropriate integrations for the virtual telephone or auto phone dialer are required in addition to a VoIP system. Once you've chosen the virtual call center as your software, bear in mind that it shouldn't take too long to deploy it in order to avoid interfering with the operations of your virtual call center.
Step 3 - Time to Hire The Agents
Start small with an experienced crew. In the long term, managing it will be simpler. Your call center software will probably scale with you once you do. Simply increase the number of users or alter the price scheme to suit your requirements. The benefit of the virtual call centers is that you have access to the entire global talent pool because your agents can work from anywhere.
Step 4 - Find Clients for Your Business
Targeting the right clientele plays a major role in producing the desired outcomes. Spend some time researching your market and sector to make the most of your marketing efforts. Determine who the major companies are in your sector and what services or goods they provide.
Step 5 - Grow Your Business
Building and maintaining a positive culture in your call center should come first. Even in the virtual call center, it might be challenging to work. The essential thing is to appreciate your agents and ensure that there is a strong culture of cooperation and gratitude for the job done by everyone.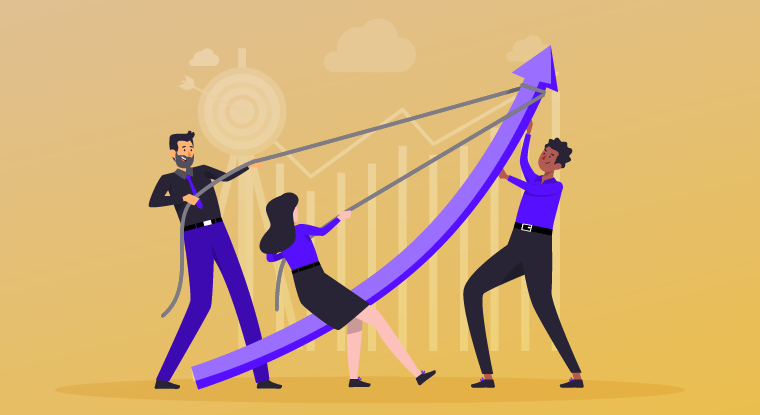 Tips for Successful Implementation
Remote call center management should leverage technology as a powerful tool to develop processes, communicate information, connect with agents, hold meetings, and more. Make sure you can all agree on the technology to implement for each and every scenario.

For remote team management to be successful, relationships must be developed. It's the only method to foster collaboration and handle conflict in the virtual call center world. Building a virtual environment where team members are actively motivated to communicate with one another and as a group is important.

To reaffirm that agents are appreciated and that their work counts, the virtual call center managers must set aside time to directly engage through video calls while evaluating customer interactions that have been recorded using quality management technologies.

The expectations of remote supervisors must be extremely clear. This entails giving frequent feedback, coaching, and performance evaluations just as you would in a face-to-face situation. Agents are more likely to succeed when they are aware of what is expected of them.
Summing It Up
With the virtual call center, you have all of the benefits of a voice-calling phone system, as well as the option to set up a fully functional call center using software integrations. The complete system prepares remote workers to manage a high volume of calls while providing outstanding customer service to every caller.
Setting up the virtual call center is quite simple. One tool that can help you in this is VoxDesk by 500apps. VoxDesk dialer solutions help eliminate answering machines, shorten agent wait times, and improve connection rates. You can analyze call length and waiting times to keep track of consumer calls. VoxDesk also provides auto dialer software that lets you track your call flows to improve call operations and fine-tune menu selection. You can visit the website and sign up for a free trial today!
What Makes the Best Call Center Software?
#1
Use predictive automated dialer to make more calls at any point of time
#2
Minimize agent's fatigue using voicemail drops and sound boards
#3
Trigger advanced automation like adding call notes, sending emails based on the call outcome
#4
Increase lead generation by 5x with unlimited calls and minutes
#5
Choose your own provider to get the best possible industry rates
#6
Enable the call wrap-up time to limit the agent's time spent on calls
#7
Integrate call activity with built-in CRM.io and Outreachly
#8
Music on hold to fill the void
#9
Unbelievable pricing - the lowest you will ever find
#10
Everything your business needs - 50 apps, 24/5 support and 99.95% uptime
Join the SaaS Revolution
All-in-One Suite of 50 apps

Unbelievable pricing - ₹999/user

24/5 Chat, Phone and Email Support