How to Pick the Perfect Auto Dialer Software for Call Center
An auto dialer software for call center reduces the call fatigue of your agents by providing them with an automated solution for dialing numbers on the calling lists. Through this article, you will learn how to pick a perfect auto dialer and how to get started with using it.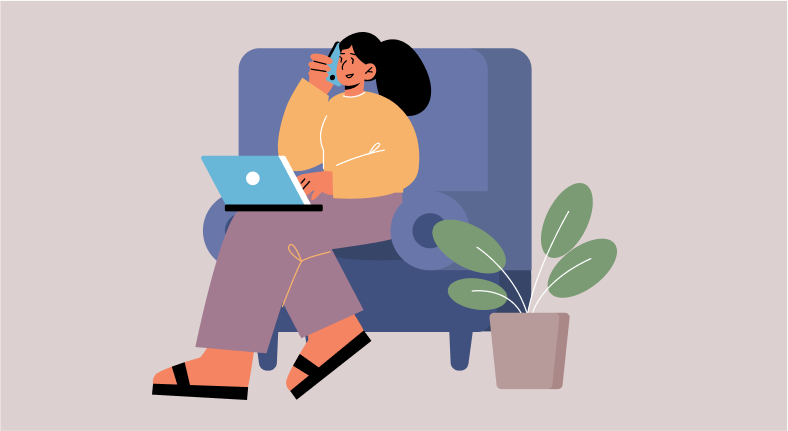 An auto dialer software for call center is an outbound call center system that calls customer phone numbers autonomously and gives essential information via a prerecorded message or directly connects a caller to a live person after the call is taken.
Customers are more demanding today than they were a few years ago. Along with products or services offered by the businesses, they expect a holistic customer service experience. To retain customers, businesses must provide this extra value. Auto dialers are utilized in jobs that require a lot of phone interactions, such as sales, call centers, healthcare, hospitality, and even education.
Auto Dialer Software for Call Center Business Use
An auto dialer software for call center can be incredibly useful in a variety of situations, including sales, emergencies, hospitality, and the healthcare sector. The goal of employing auto dialer software for call center is to reduce the need for users to waste time manually dialing each phone number they need to call. This allows them to concentrate more on the content and successful delivery of their message.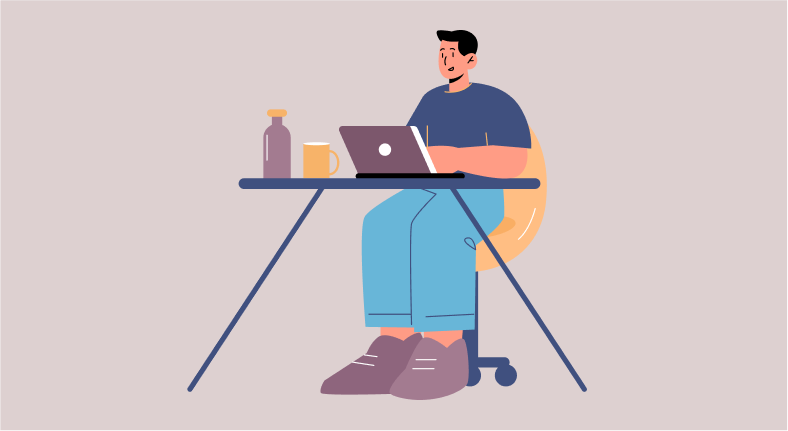 Outbound call centres that need to manage a high volume of consumer calls can benefit from auto dialer software for call center. It not only enhances operational efficiencies but also assists in providing tailored communication to clients. Auto dialer software for call center can leave pre-recorded messages for a completely automated experience, or they can be utilized in conjunction with human agents to directly reach your target demographic. If your organization needs to make a large number of calls to a diverse audience, auto dialers can help.
In any scenario, whether businesses intend to launch a marketing campaign or enhance their lead conversion ratio, auto dialer software for call center can help the company. Good customer service can provide tremendous chances for growth and success. A few prominent reasons which make it imperative to have auto dialer software for call center are:
Reduces unproductive idle time.

Monitors agent activities and call center operations to provide reports in real-time.

Extends agent talk time.

Increases operational efficiency.

Enhances lead conversion.

Allows multiple campaigns to run concurrently.
What to Consider When Choosing an Auto Dialer Software for Call Center?
Choosing the best auto dialer software for call center is fundamental for your business. It could enable your business to thrive at an unparalleled rate and keep you abreast of the rest.
Before choosing an auto dialer software for call center, the first thing to consider is the type of software your company needs. There are three types of auto dialer software, including Predictive Dialer, Progressive Dialer, and Preview Dialer is also important. A predictive auto dialer software for call center is a quick and efficient means to reach clients without wasting time, making it a perfect choice for a call center involved in sales, telemarketing, or political campaigns. This auto call dialer dials a phone number and forwards any connected calls to the agents. To make an outbound call at the appropriate time, the predictive dialer employs an algorithm. This not only increases the agent's speaking time but also lowers the drop rate. However, both Progressive Dialer and Preview Dialer are operational only when the agent is available.
To choose the right type of auto dialer software for call center, simply answer these questions to determine which auto dialer would be ideal for your organization's needs:
What are the features that you require from the auto dialer program, as well as the size of your organization and its client base?

What is the nature of your phone calls?

What is your financial incident?

Is there a CRM built into the software, or should you integrate your own?
If you run a firm with multiple agents, you should use predictive auto dialer software for call center because you will have a large number of individuals to connect out to and your representatives will indeed be capable of maximizing their reach using the dialer system. This dialer will ensure efficiency by ensuring that no agent is unoccupied for too long. If you have a huge customer base, predictive auto dialer software for call center is the ideal option. Such inquiries will aid in the selection of the best auto dialer for your call center.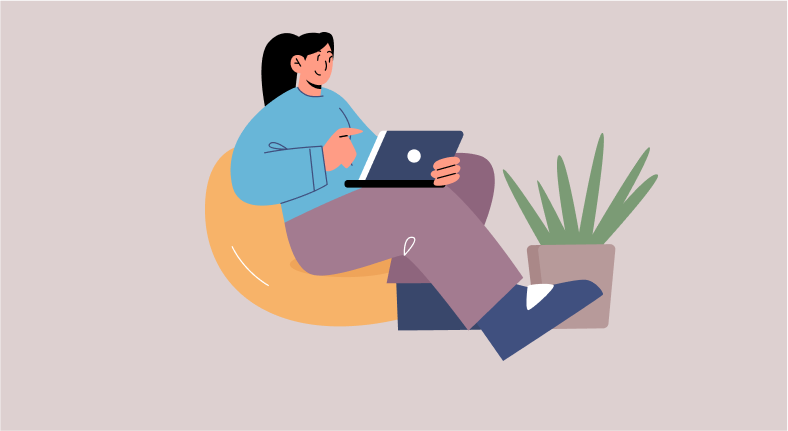 Another important factor to consider when choosing a phone dialer for the outbound call center is the disposition of the calls. If the callers are high-value clients and businesses can't stand to miss them, use a progressive dialer, which begins dialing a number only when the agent is available to take them. On the other hand, if the call is complex in nature, a preview dialer should be your go-to option as it gives the agent some background information on the client before the call is placed, giving them an opportunity to prepare for the conversation.
All in all, the choice of auto phone dialer depends upon a large number of factors that need careful analysis. Therefore, it is essential to figure out your business needs to select an autodialer that suits your company the best.
Getting Started With An Auto Dialer Software for Call Center
To set up an auto dialer software for your business, follow the steps given below:
Set the calling rules and repeat the dialing frequency on missed calls.

Create campaign parameters in the campaign setup program.

Create your dynamic script, replete with auto-fill fields populated by lead data.

Configure the dialer features so that calls are delivered at a comfortable rate.

Begin by logging into your campaign.
In sales, simply reaching out to potential clients is insufficient. You should also aim to ensure that conversations between agents and consumers are nice and fruitful. To attain your business objectives, implement the following practices while using an automatic dialer:
Select the correct ringing mode.

Maintain high-quality contact lists.

Make use of call scripts.

Keep distractions away from agent desktops. This includes unneeded alerts, such as messaging programs on the computer and personal cell phones being removed or muted.

Ease the burden by employing the right auto dialer software for call center.
One auto dialer for call center you can use is VoxDesk by 500apps. The application allows you to increase your call connections, which includes complex priority rules and call scripts. Furthermore, to reduce call fatigue, you can use pre-recorded soundboards and voicemail drops. You can integrate VoxDesk dialer solutions to eliminate answering machines, shorten agent wait times, and improve connection rates. Some other functions of Voxdesk include:
Voicemail Drops, TTS (Human Sounding), and Soundboards

Automations - Send emails, add tasks to Project Management, alter dispositions, and much more.

limitless minutes and unlimited calls.

Integrate with CRM

SMS Integration

Promotions & Surveys

Call Recordings

Call Analytics

Call Dispositions and much more!
Bring your own provider to get the best industry rates possible with no markups.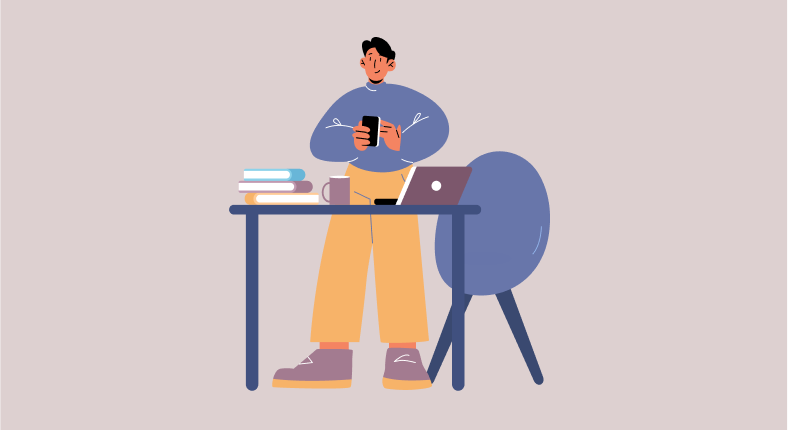 Benefits of Using an Auto Dialer Software for Call Center
The best auto dialer software for call center allows operators to handle calls at scale with ease. Such technologies minimize manual duties, allowing your staff to focus on converting leads while tracking everything automatically. Auto dialers assist agents in closing more sales, aid managers in tracking real-time performance indicators and enable clients to get in touch at the optimal moment. Having said so much, it is clear that auto dialer software for call center provides significant benefits to businesses, some of which are listed below.
Increased sales effectiveness

Increased agent efficiency

Improved customer service

Boosted agent morale

A more fluid sales flow

Interoperability with other contact center systems, which provides increased visibility and effectiveness

Real-time monitoring and reporting, which ensures operational efficiency

Improved lead generation & conversion ratio
Of all the above advantages that auto dialer software for call center offers, 'accurate targeting' is the most essential feature of that auto dialer system. It can display all of the company's contacts and lists and divide those entities into specific groups based on the company's objectives, and then decide which should be targeted. This can help companies achieve the greatest results for their marketing campaigns.
Summing It Up
When your job requires you to make a lot of calls to follow up on sales leads, an autodialer is a must-have tool. After all, the more sales you can generate in your working hours, the more money you may make as a freelancer. Modern auto dialer software for call center is feature-rich, allowing you to input a list, and verify it against the do not call list, known litigators, and call kinds that are not permitted for this campaign. In addition, auto dialer software for call center gives better adaptability, productivity, operator output, and enhanced regulatory compliance for customer support as a whole.
Voxdesk by 500apps is one such auto dialer software that is packed with features. Visit the 500apps website to learn more!
What Makes the Best Call Center Software?
#1
Use predictive automated dialer to make more calls at any point of time
#2
Minimize agent's fatigue using voicemail drops and sound boards
#3
Trigger advanced automation like adding call notes, sending emails based on the call outcome
#4
Increase lead generation by 5x with unlimited calls and minutes
#5
Choose your own provider to get the best possible industry rates
#6
Enable the call wrap-up time to limit the agent's time spent on calls
#7
Integrate call activity with built-in CRM.io and Outreachly
#8
Music on hold to fill the void
#9
Unbelievable pricing - the lowest you will ever find
#10
Everything your business needs - 50 apps, 24/5 support and 99.95% uptime
Join the SaaS Revolution
All-in-One Suite of 50 apps

Unbelievable pricing - ₹999/user

24/5 Chat, Phone and Email Support