Provide Fast Responses to Client Queries Using Call Center Software
For your business to thrive, you need to respond to your customer queries. Since your clients have the freedom to rely on other businesses, responding promptly to these queries ensures you stand tall among other businesses.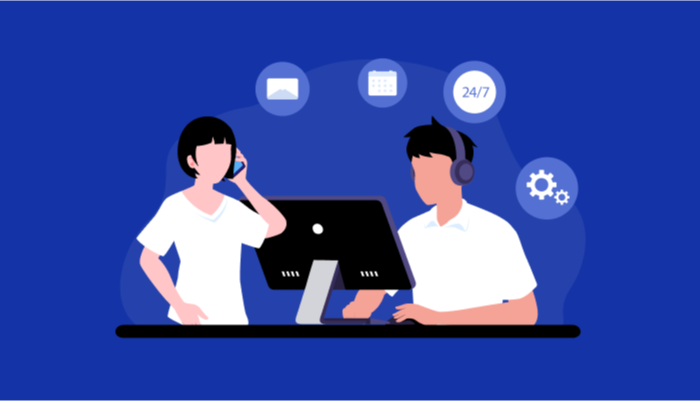 The survival of any business largely depends on its customers. Customers who have confidence in your brand can take you far. However, gaining your customers' confidence and trust doesn't happen overnight. For your business to thrive, you need to respond to your customer queries. Since your clients have the freedom to rely on other businesses, responding promptly to these queries ensures you stand tall among other businesses.
But how do you do this when you have thousands of customers to attend to? This is where the importance of call center software comes in. A call center software is a program that helps you to streamline and automate most of your call center softwares. Your agents can use this tool to respond to calls in the most productive manner.
Besides helping you to answer your customers' calls, a call center software also provides you with other functionalities. For instance, you can use this software to monitor, track, and manage your clients' calls. The insights you get from the reports you frequently generate can help you to optimize your services for improved performance.
While using a call center software will automate most processes, you must consider implementing the following tips to improve your customer response times.
Tips to Improve Customer Response Time in Call Center Software
1. Allocate Resources Appropriately and Define Your KPIs
Next, you need to define and measure relevant key performance indicators (KPIs). Doing so helps you to make more informed decisions. You will be better placed to determine how to allocate customer service resources to guarantee efficiency is achieved. For instance, evaluating the right metrics will allow you to assess your peak and slow times. From here, you can optimize your software to make sure it doesn't disappoint you during your peak times. In some cases, this might mean assigning more agents to work during these times.
2. Use Quicker Customer Support Channels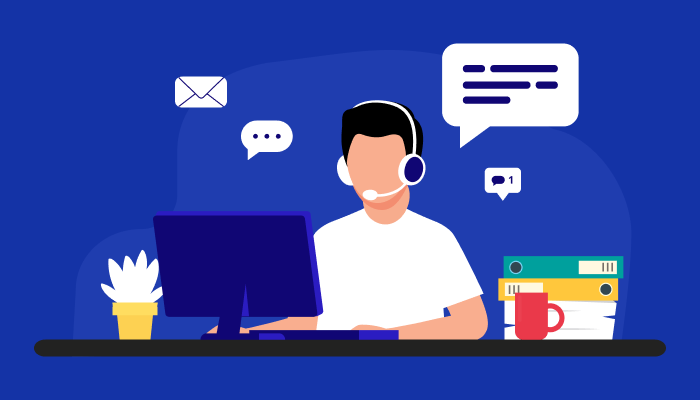 Apart from using call center software to answer your customer queries, you can also integrate this tool to work with other customer support channels. For instance, VoxDesk can be integrated with NinjaChat, a powerful live chat system from 500apps. Integrating with live chat allows you to attend to your customers queries in real-time. This might be helpful when solving urgent issues or when dealing with cases that require expert assistance.
3. Train Your Agents Accordingly
Of course, your response time will be slow if your agents aren't sure of what they are doing. It's vital that you train your agents on how to deliver. Train them to use the call center software you will be using in your outbound call center software. They should know how to offer assistance without wasting time. To ensure everything runs smoothly, you should consider having supervisors around.
4. Trust Your Team to Deliver
The lack of trust in your support team will only make them less confident in the decisions they make. This will affect your productivity and efficiency since your support team will always want to seek expert help before making a decision. The worst thing is that this prolongs the wait time your customers have to endure. So, have confidence that your team can deliver and don't micromanage them.
5. Use Self-Service Methods
Last but not least, you can deliver fast responses by allowing your customers to help themselves in varying occasions. Provide your clients with self-service methods like video tutorials, FAQs page, chat rooms, user forums, and chatbots. These methods will provide your customers with quick responses to common issues associated with your products/services. They won't have to call you for assistance because they can quickly play the video tutorials or check FAQs to find answers.
6. Choose an Easy-to-Use Call Center Software
A common reason why most agents take time to respond to customer queries is that they find it difficult to use call center software in providing services. Complex call center software only worsens the situation because your agents will understand how to navigate through the tool. This hampers the productivity of your support team. In addition, you may notice that more time goes to setting up and configuring the call center software to meet your customers' needs. Ideally, this shouldn't be the case.
Similarly, if your call center software isn't reliable, you risk hampering your team's productivity because of frequent downtime. Your customers will also run away as they look for companies that can deliver. To avoid all the shame associated with unreliable tools, we recommend using VoxDesk which is expertly designed for effective call center software.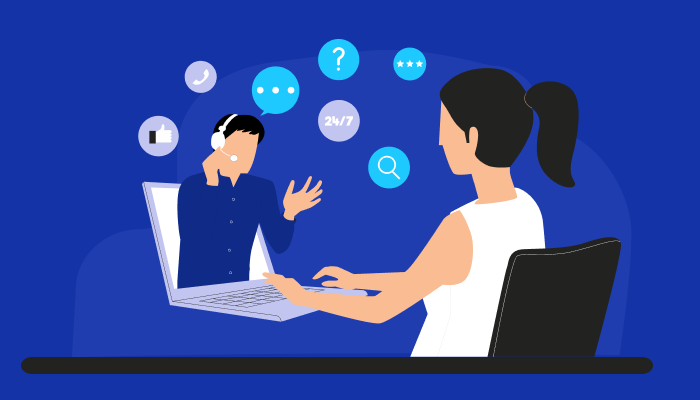 Why Choose VoxDesk?
Let's be honest, when searching for any virtual call center software online, we always want to rely on a solution that has been proven and tested. Therefore, we usually take time to evaluate any software based on its features, reviews, and so on.
VoxDesk has what it takes to meet your call center software demands. With this handy tool, you can generate more leads by effectively interacting with your customers. You can also set up appointments with unique features like automated voicemail drops, predictive dialer, visual call flows, CRM integration, call notes, and more.
If you are looking for a tool with advanced priority rules, dynamic caller-ids, call scrips, and so on, VoxDesk is the perfect choice for you. You can sign up for the top-tier package for just $14.99. Armed with this powerful call center software, there is no doubt that you won't let down your customers. You will always respond to their queries in less time.
Conclusion
Exceptional customer service is paramount in every business that strives to succeed. How you deal with your customers determines whether they will put your brand first. Providing faster response times is one way to build confidence in your customers. In addition, your business gets to benefit because of increased conversions and more referrals coming your way. Remember, your first step should be to find robust call center software. This tool will boost productivity among your support teams because they spend less time answering your customers' queries and more time dealing with more complex issues.
What Makes the Best Call Center Software?
#1
Use predictive automated dialer to make more calls at any point of time
#2
Minimize agent's fatigue using voicemail drops and sound boards
#3
Trigger advanced automation like adding call notes, sending emails based on the call outcome
#4
Increase lead generation by 5x with unlimited calls and minutes
#5
Choose your own provider to get the best possible industry rates
#6
Enable the call wrap-up time to limit the agent's time spent on calls
#7
Integrate call activity with built-in CRM.io and Outreachly
#8
Music on hold to fill the void
#9
Unbelievable pricing - the lowest you will ever find
#10
Everything your business needs - 50 apps, 24/5 support and 99.95% uptime
Join the SaaS Revolution
All-in-One Suite of 50 apps

Unbelievable pricing - ₹999/user

24/5 Chat, Phone and Email Support