10 Reasons Why Your Business Need Auto Dialer System
Businesses and their call centers can effectively reduce the agents' workload by using an auto dialer system. Not only does it automatically dials numbers from the call list, but also improves the customer experience with advanced features. However, it all comes down to choosing the right system.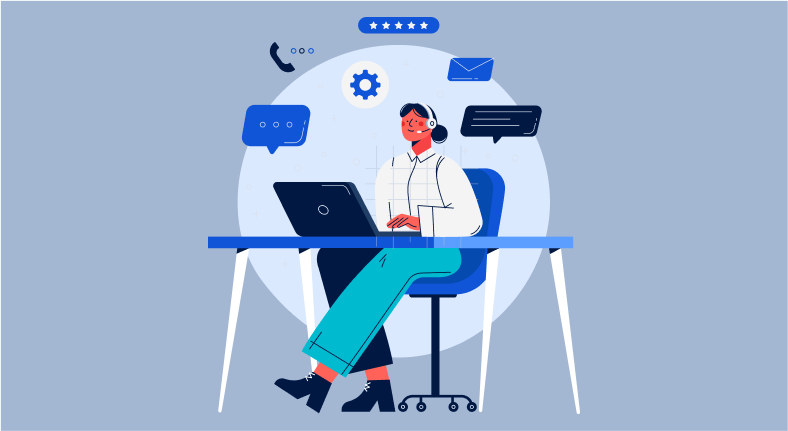 If you work in a customer-care department, you're probably used to picking up the phone, calling a random string of digits, and hoping for the best. While you probably don't think twice about making an outgoing call to a customer, have you ever considered how much time you'd save if a computer performed the work for you? Such a gadget already exists - it is known as an auto dialer system.
What Does an Auto Dialer System Do?
An auto dialer system (or automated dialer system) automatically calls numbers from calling lists. You may play a welcome, request IVR input, and more, depending on the call flow. Furthermore, based on the query, calls might be assigned to different agents.
Businesses in a range of industries, including e-Commerce, hotels, healthcare, education institutions, insurance, and financial service providers, real estate, debt collection, political groups (when waging political campaigns), and others, might employ automatic dialing systems. Businesses may reach and follow up on hundreds or even thousands of customers, prospects, or leads in a short period of time by employing an auto dialer system.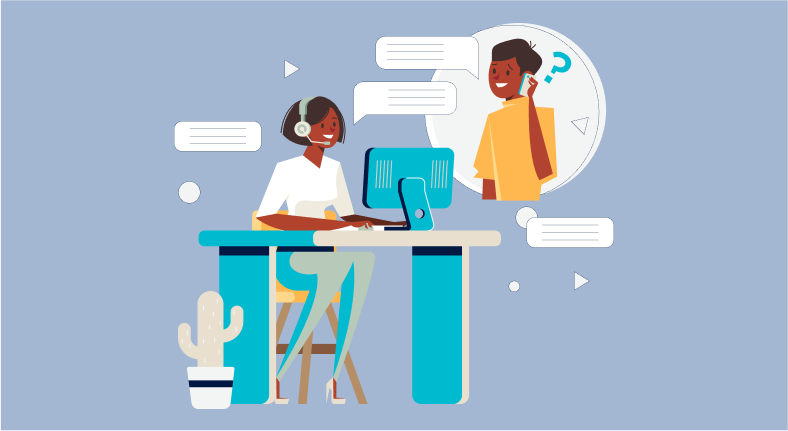 Auto dialer system or auto dialer software eliminates the need to waste time manually dialing each and every phone number that the companies need to contact. Companies may then concentrate on the substance of their message and its delivery.
To use an auto dialer, companies must have an active phone line, a voice modem, and a computer. However, depending on the type of auto dialer you wish to use, cloud-based auto dialer alternatives are also accessible.
Benefits of Using an Auto Dialer System
You will find multiple auto dialer systems to suit organizational dialing processes and bring benefits to calling operations. Here is a breakdown of the benefits of using an auto dialer system.
Enhanced Operational Efficiency
You can bid goodbye to manual dialing woes if auto dialing gets implemented in your system. Auto dialer system eliminates multiple call constraints like excessive wait time, misdialing, call drops, etc., that may affect operational efficiency. Automated dialing processes ensure that only connected calls get routed to agents because the dialers can detect voicemails, busy signals, and non-serviceable numbers.
Reduced Idle Time
Manual dialing results in higher idle time because agents must wait until the call gets connected. The process means an agent wastes time on answering machines, answering busy tones, and facing disconnected calls. An auto dialer system helps the outbound call center recognize disturbing elements and skip the call if any time-wasting item gets identified.
Efficiently Organize And Manage Client Databases
A company can utilize application programming interfaces (APIs) to effortlessly connect a cloud-based auto dialer system with its existing customer relationship management (CRM) system. The connection enables organizations to automatically update client information and call history. These features assist agents with reorganizing outbound calls based on past call data. In fact, without auto-dialers, 42 percent of sales representatives would lack the data they require before making a call.
Improved Lead Conversion Ratio
When an auto dialer system is used for complicated sales processes for high-value prospects, the outbound dialing process becomes more agile. Before dialing, auto-dialers offer a short summary of the customer's contact information. Therefore, service agents can go through the client information before the call connects. This way, agents may drive customized communication with pre-prepared information at their disposal, which results in improved service and an increased likelihood of lead conversion.
Features of An Auto Dialer System
Auto dialer for call center is crucial for most businesses. The best part about the dialer technology is that it is inexpensive, easy to use, and requires no special skills. We will discuss the features of the auto dialer system below.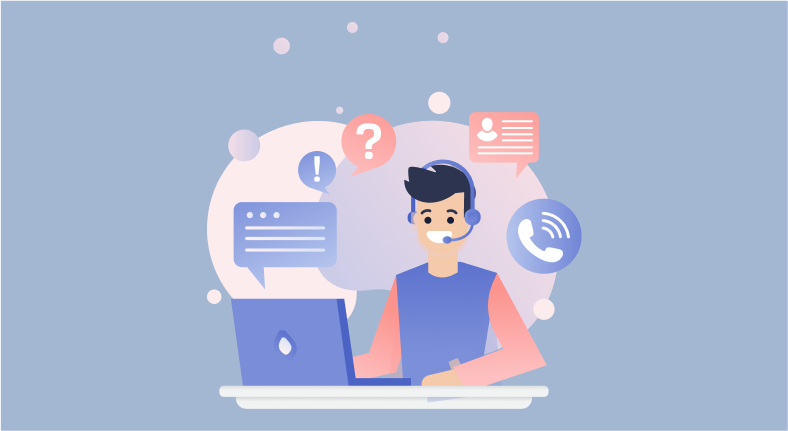 Easy CRM Integration
Auto dialer software for call center integrates with other marketing practices easily because they can connect with customer relationship management (CRM) software. Therefore, you do not have to use another application to provide contacts to the auto dialer system. A few auto-dialers also provide cloud-based integrations to retrieve or capture data from multiple systems.
Unproductive Number Detection
Most telemarketing or cold calling teams have issues with non-responsive numbers. The auto dialer program helps detect unproductive numbers like answering machines, voice mails, and unanswered calls. Such contact numbers have little or zero opportunities to improve marketing campaign success rates.
Predictive Dialing System
Agents require time to use telemarketing and cold calling techniques to contact customers and potential leads. The process requires sufficient time, because of which the agents cannot concentrate on other priority tasks. The auto dialer system includes predictive dialing that helps speed up this process by connecting only the answered calls with the agents, allowing them to focus on other important sales tasks.
Options For Call Transfer
The cloud-based auto dialers are accessible to the agents over the internet. The functionality enables the virtual call center to launch outbound dialing campaigns without the need for costly equipment. Many contact centers take advantage of this flexibility by employing remote or work-from-home outbound agents. Users may even transfer calls between mobile phones, office phones, and softphones using cloud-hosted auto dialing systems.
How to Use an Auto Dialer System?
Auto dialers work with voice modems and software to assist agents by automatically dialing phone numbers and eliminating time-consuming tasks. An auto dialer connects the call with a live agent or plays a pre-recorded message once it gets answered. Auto dialers can use either flag the number in their system to get contacted another day or leave a message if the call is sent to the recipient's voicemail. An auto dialer system frees the agents to focus on significant customer requirements without wasting their time dealing with unanswered or ringing calls.
Why Should You Consider an Auto Dialer System for Your Business?
An auto dialer system helps the outbound operations of various industries in many ways. If you are skeptical about using an auto-dialer for your business, check out the points below.
Improved Business Operation Efficiency
You do not have to depend on manual dialing if you implement an auto dialer system in your business. The software also helps eliminate call drops, misdialing, or excessive waiting time. It positively affects the operational efficiency of your business.
Increased Agent Efficiency
When your business uses an auto-dialer, the agent talk time per hour increases compared to a non-dialer environment. Auto dialer system helps make calls in volumes and connect the answered calls to agents available within the organization.
Increased Productivity
The automatic dialer system can help your business deal with both inbound and outbound calls simultaneously and effectively, which results in greater agent productivity. Auto dialers ensure that the agents can talk to the customers, and the transition between inbound and outbound calls happens without any hassle.
Summing It Up
Auto dialer system is the best way to make calls to clients and customers without catering to unproductive numbers like unanswered or ringing calls. If you are looking for efficient call center software for your business, we recommend getting VoxDesk by 500apps. The software has an outbound predictive dialer that helps agents prevent voicemail drops and answer productive numbers. The best part about VoxDesk is that the software allows unlimited calls and minutes. You can also integrate the software with other applications present in your system for efficient business productivity. You can visit the 500apps website to learn more about this application.
What Makes the Best Call Center Software?
#1
Use predictive automated dialer to make more calls at any point of time
#2
Minimize agent's fatigue using voicemail drops and sound boards
#3
Trigger advanced automation like adding call notes, sending emails based on the call outcome
#4
Increase lead generation by 5x with unlimited calls and minutes
#5
Choose your own provider to get the best possible industry rates
#6
Enable the call wrap-up time to limit the agent's time spent on calls
#7
Integrate call activity with built-in CRM.io and Outreachly
#8
Music on hold to fill the void
#9
Unbelievable pricing - the lowest you will ever find
#10
Everything your business needs - 50 apps, 24/5 support and 99.95% uptime
Join the SaaS Revolution
All-in-One Suite of 50 apps

Unbelievable pricing - ₹999/user

24/5 Chat, Phone and Email Support