Advantages of a Good Customer Service Call Centre Software
Customer service call center software is a type of call-center management (Inbound & OutBound call-center) Software that is used in call centers. It can track incoming calls / OutSced calls and provide information on the caller along with other details. This makes it easier to handle calls efficiently and effectively.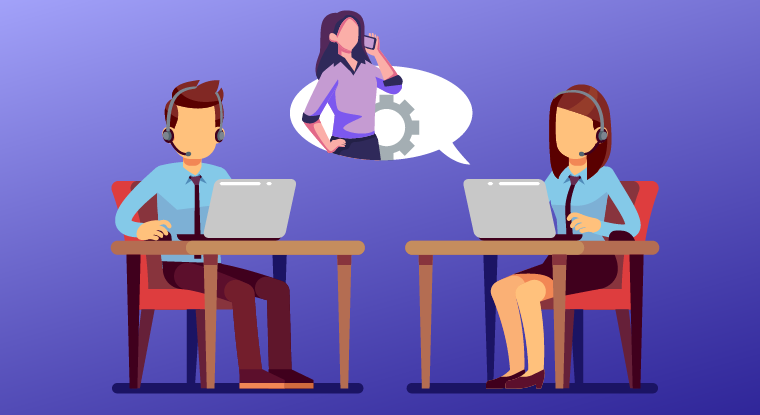 Customer service call center software for small businesses helps you organize your data in a systematic manner so that you can easily find information when needed. It also allows for greater collaboration between employees, which improves productivity and efficiency.
The Key to selecting the best call-center software is finding a product that's easy to use, affordable, and flexible enough to meet your needs. It also should work well with your existing phone system and other applications.
Key Features of Customer Service Call Center Software
Customer service call center software is a call-center management application that specifically targets call centers. It allows companies to manage the entire interaction process with their customers, from initial contact through billing and feedback.
A call-center software helps you keep track of all your customer interactions in one place. You can analyze trends and see what products or services are most successful with your customers. This information helps you improve the way you do business and increase profits.
Customer service call center software also provides tools for managing leads, tracking sales activities, and setting goals for your marketing campaigns. The system can be customized to suit any business, from small local businesses to large multinational corporations with multiple locations around the world.
Call center call-center tools typically include a customer database, which contains information about each customer's contact history with your company. This is typically stored in a relational database management system (Rdbms). An rdbms is a type of program used to store large amounts of data in tables, columns, and rows. It allows users to search through their data quickly and easily by using keywords or other criteria.
The Benefits of Customer Service Call Center Software
Customer service call center software is one of the most important tools in your business. It helps you manage your customer relationships, process orders, and track sales. You can also use it as a customer service tool to provide better service to your customers.
Customer service call center software offers Many benefits to companies of all sizes. Here are seven benefits:
1. Customer Relationships
When you are able to track and record all your customer interactions, you can better understand how each customer views your company, which leads to a more personal touch in the way that you treat them. A good call-center platform Will also help you identify patterns in customer behavior so that you can accommodate their needs more effectively.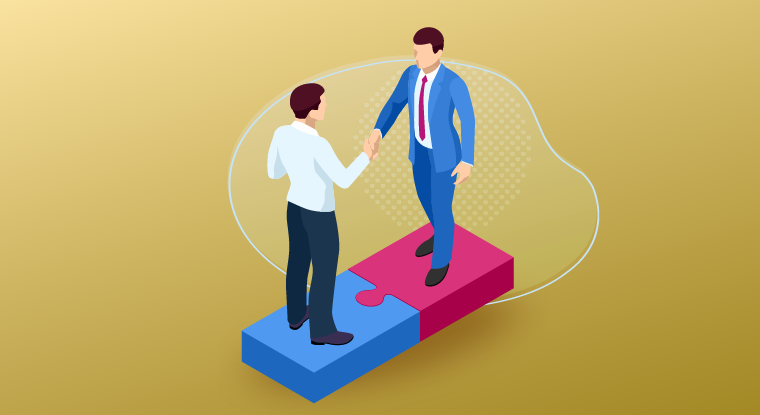 2. Sales Tracking
Call center managers can use the software to track sales and identify opportunities for improving sales performance. For example, if you're an insurance company, you can use the software to analyze the calls that didn't result in a sale and then alter your sales pitch accordingly. The software can also help you identify which products are most profitable and which customers are most likely to buy from you.
3. Process Orders
Customer service call center software allows you to process orders through your call center. This Will make sure that you can follow up on leads and push them through your sales funnel. You May also be able to track which customers are more likely to buy from you so that you May spend more time with those individuals.
4. Better Service For Customers
The best free call-center system enables you to keep track of your customer's preferences and buying habits so that you May provide them with better service. For example, if you are an e-commerce merchant and a customer has bought some products from your website, it's likely they Will want something similar in the future. Using a call-center system Will enable you to cross-sell or upsell these products at the right time, which could lead to more sales.
5. Low-cost Marketing Tools
With this platform, you can create a list of potential customers based on their phone Numbers or address. You can also create and send sms or call messages to these potential customers with an offer that they might be interested in. You Don't need to hire someone for this job and spend money on advertisements. You Just have to manage all these tasks using a single software.
6. Improved Reporting Capabilities
For businesses who want to know where their money is going and how it's being spent, the customer service call center software is a great solution. This type of software makes it easy to track performance, which in turn allows you to make changes as needed. You can see which campaigns are working, which ones aren't, and what you need to do in order to improve your bottom line.
Manage your customer relationships, process orders, and track sales Sign Up 14-Day Trial
7. Enhanced Communication
A call-center platform enables agents to access customer information instantly and easily during phone calls or chats. This makes it easier for agents to build rapport and develop Long-term relationships with customers who are important to the company's success (Like high-value accounts). The ability to access accurate data in real time also helps agents make more informed decisions about how best to serve each individual customer request.
8. Customer Satisfaction Tracking
You also get real-time data about how satisfied your customers are with your services or products. By monitoring this data regularly, you can identify any problem areas and solve them before they become serious issues for your business. The information provided by the software is helpful in improving customer satisfaction levels over time which Will help in increasing sales exponentially over time as well.
9. Automatic Data Collection
Customer service call center software automatically collects data from all customer communication channels. This allows you to see all your interactions with each customer in one place so that you do not have to manually enter data into different systems.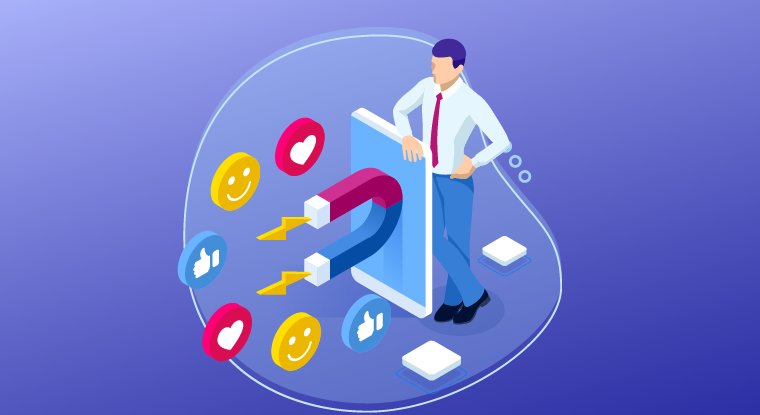 10. Centralized Management
Customer service call center software provides centralized management tools that allow you to manage multiple call centers from a single location. This lets managers easily share information with other departments within their organization without having to physically travel between offices or meet together in person.
Summing It Up
Now that we've looked at the multiple benefits of call-center software, it is necessary to understand which app works best for your organization. VoxDesk by 500APPS is one of the best call-center software for small businesses that want an easy-to-use solution that doesn't cost a fortune.
VoxDesk is an online call-center management software that helps you manage all your client relationships from a single place. You can set up and track tasks, send personalized calls to customers, schedule meetings, and more.
The platform allows you to create an unlimited number of projects, which means you can use it for multiple purposes. You can also create different roles for your Team members, so everyone Will have access only to the information they need.
With VoxDesk, you can easily manage your leads, track them and convert them into customers. The platform contains several useful features, such as call marketing automation, live chat, and more. For more information about VoxDesk, visit the 500APPS website today!
What Makes the Best Call Center Software?
#1
Use predictive automated dialer to make more calls at any point of time
#2
Minimize agent's fatigue using voicemail drops and sound boards
#3
Trigger advanced automation like adding call notes, sending emails based on the call outcome
#4
Increase lead generation by 5x with unlimited calls and minutes
#5
Choose your own provider to get the best possible industry rates
#6
Enable the call wrap-up time to limit the agent's time spent on calls
#7
Integrate call activity with built-in CRM.io and Outreachly
#8
Music on hold to fill the void
#9
Unbelievable pricing - the lowest you will ever find
#10
Everything your business needs - 50 apps, 24/5 support and 99.95% uptime
Join the SaaS Revolution
All-in-One Suite of 50 apps

Unbelievable pricing - ₹999/user

24/5 Chat, Phone and Email Support