5 Best Online Call Dialers that Are Blessing for Sales Representatives
Investing in the right online call dialer software can improve sales. Additionally, selecting the best software can enhance revenue.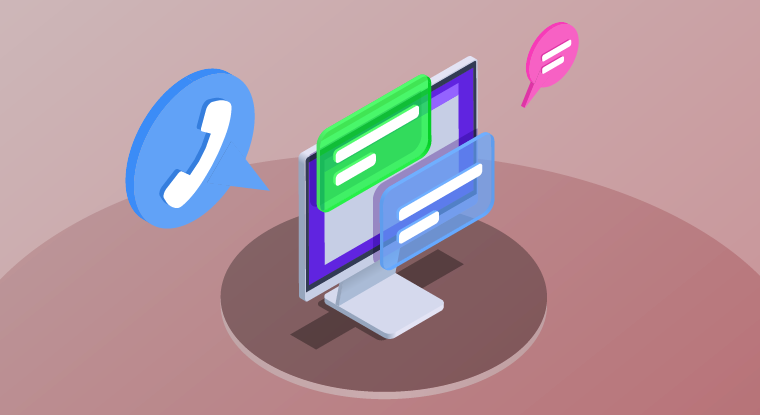 The performance of your company can be dramatically influenced by making the correct online call dialer software investment. Additionally, choosing the greatest software could increase the productivity of your business. Read the article to learn more.
What is an Online Call Dialer?
The best instrument for accelerating sales is online call dialer software because it can quickly and automatically phone hundreds of numbers. It quickly generates enough sales and rapidly connects agents with the right people. It lessens the inconvenience of manually phoning numbers and the annoyance that could develop if an agent runs into call hold-related issues. It acts as a call center software.
As a result, using effective and feature-rich telephone dialer software may lead to a notable increase in efficiency as well as more reliable and long-term results. The capacity of dialer software to automate all kinds of business processes and more effectively streamline operations is its strongest feature.
Why is an Online Call dialer a Necessity for Mass Outreach Campaigns?
By anticipating when a target consumer is most likely to pick up the phone, call center agents who handle the repetitive task of dialing phone numbers, ringtones, and answering machines save call time. Predictive online call dialers can connect agents with potential customers in virtual call centers and sales departments, saving staff time from scanning through lengthy contact lists and manually dialing numbers. Businesses can cut down on the time it takes for outbound calls to connect with a call center staff or client by utilizing auto-dialers and progressive dialers.
What are the 5 Best Online Call Dialers for Any Sales Representative?
The online call dialer software that utilizes the cloud, a global network of remote servers operating as a single entity over the internet, is one of the best auto-dialers for businesses. This automated dialing and the call-making outbound facility is housed in the cloud. Better productivity is produced as a result, and costs are also reduced.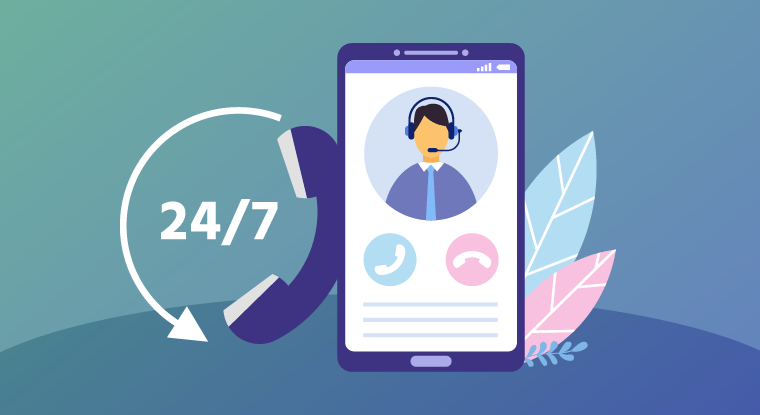 Below are 5 Best Online Call Dialers in the Market
1) CallHippo
CallHippo is a well-known online call dialer program that increases productivity by streamlining the phone call process. It provides a broad range of capabilities that works well for companies in the financial, real estate, and recruitment sectors.
It is simple to increase its utilization due to its ability to effortlessly interface with other applications. Trusted by more than 5000 businesses worldwide, CallHippo has created a niche for itself by providing a top-notch power dialer that sequentially calls a list of numbers you've uploaded.
Its features
Auto dialer
Predictive dialer
Call monitoring
Call center management
IVR/ Voice recognition
2) Ring.io
For those who already use Salesforce and Zoho CRM, Ring.io is the preferred option. It offers a CRM-integrated phone technology that aids in improving customer interactions for the sales and client support teams. For callers who don't pick up the phone, you can pre-record voicemail messages.
Ring.io also provides informational insights so you can determine what proportion of calls are converted. Sales representatives can use this knowledge to further refine their calling tactics. The most advantageous feature is that you may place and receive calls from a variety of gadgets, including your computer, Telephones, and existing phone systems.
Its features
Autodialer
Call center management
Call monitoring
IVR/voice recognition
Predictive dialer
3) Xant
Leading sales dialer Xant, previously known as InsideSales, uses artificial intelligence to drive sales. Real-time behavioral insights between sales representatives and prospects are captured. These observations are intended to maximize engagement and raise visibility.
Leading businesses rely on Xant to boost their sales, like John Hancock Investment Management, West Corp., Groupon, and others. Using trustworthy data, the platform provides you to select, prioritize, and engage the ideal clients.
Its features
Multi-channel communications
Inbound and outbound capabilities
Lead management
Power dialer
4) ProspectBoss
One of the greatest sales dialer software packages with a full suite of tools is ProspectBoss, which was formerly known as SalesDialers. It intends to assist you in connecting with 200 leads every hour, boosting your ROI. You can create a list of households in particular neighborhoods for prospecting using its large information.
You can close more leads with ProspectBoss' built-in calling scripts and drip campaign library. You can communicate with leads in addition to using their mobile phones by sending them emails, texts, videos, and voicemail messages.
Its features
Interactive Voice Response (IVR)
Outbound call center
Predictive dialer
Progressive dialer
Reporting/ Analytics
5) VoxDesk
VoxDesk by 500apps is the auto-dialer of choice for thousands of companies all around the world. By combining several practical features, such as predictive auto dialer software, and easy call transfer feature, in a single straightforward, reasonably priced VoIP solution provider, VoxDesk facilitates smooth and enjoyable client interactions.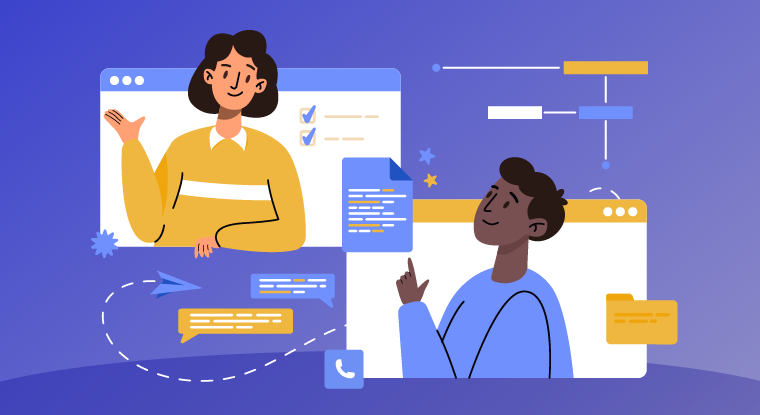 The multi-site business model and remote work are supported by this internet call dialer. It has a thorough management system that enables monitoring of agents' performance and the software's performance through a wide range of metrics. Additionally, it provides real-time reporting of performance issues so you can keep on top of business. It also provides a wide range of extra applications that can strengthen your customer care system and supports numerous contact routes, including phone calls. There are other advantages that it offers, and because of its flexible pricing, even large and small enterprises can benefit from them. One can select what you need to maintain your company ahead of its rivals by customizing the experience of utilizing it.
Its features
Predictive dialer
Voicemail drops
Call queuing
Call recording
Call analytics
How to choose the best online call dialer for your business?
Every organization's business development process includes telemarketing. And cloud communication has improved the effectiveness of this procedure. However, there are a lot of options on the market to pick from. Before choosing a cloud-based automatic dialer, many things need to be considered.
1. Affordability
Before choosing a dialer, consider the capital expense, operational and maintenance costs, return on investment, customer support, customizability, brand reputation, and scalability, among other things. You must be aware of the qualities that are best for your company. It will assist you in selecting the best dialer for your needs and budget.
2. User-friendly
It's important not to over-engineer the dialer. The dialer user interface ought to be straightforward. The dialer you select should be simple for your sales team's users to learn and operate. When deciding which dialers to shortlist, consider their feedback.
3. Brand Reputation
Buying an automatic dialer from a reliable company is always safe. You will profit from their expertise in the area of communication technologies. You can fully benefit from additional values like helping your team, training your sales reps, etc.
4. Ability to integrate with your CRM
Most common Customer Relationship Management (CRM) products can be connected with contemporary sales dialers. And there are no hassles. All pertinent data is transmitted immediately into the dialer program. Similar to this, data is automatically sent from the dialer program to the CRM software when it is updated.
5. Easy Installation
Clients can use the Salesforce AppExchange to download and configure the dialer software via self-service sign-up. Without any assistance from the product's creators, you can start contacting after adding your team members. You don't have to spend as much time browsing around for the dialer at several stores. The dialer software's ease of use and simplicity make the transition to the new tool simple for your team.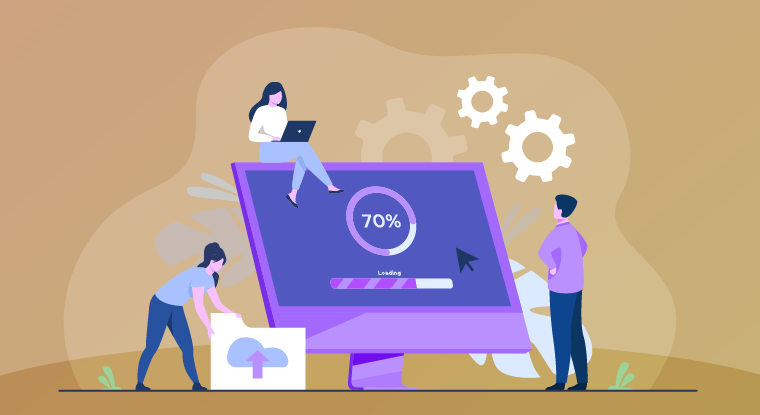 Because cloud automatic dialer is automated software, there are fewer human interactions overall. By reducing manual errors, the process runs more efficiently. The likelihood of reps dialing incorrectly, calling the same lead more than desired time, missing the intended contact, etc., is reduced.
7. Customizable and scalable
You should be able to customize the dialer software to meet your needs. It must provide you the choice to select the features you need and exclude the ones you don't. The program needs to be scalable so that it can adjust as the user base grows or shrinks. When necessary, the enabling and deactivating features should be accessible.
Summing it up
You have better possibilities of converting the more prospects you approach. As a result, spending money on a sales dialer application will only increase your sales productivity and allow you to increase your revenue. Please feel free to get in touch with us if you need help selecting the best online call dialer technology for your company. We'd be delighted to assist you!
What Makes the Best Call Center Software?
#1
Use predictive automated dialer to make more calls at any point of time
#2
Minimize agent's fatigue using voicemail drops and sound boards
#3
Trigger advanced automation like adding call notes, sending emails based on the call outcome
#4
Increase lead generation by 5x with unlimited calls and minutes
#5
Choose your own provider to get the best possible industry rates
#6
Enable the call wrap-up time to limit the agent's time spent on calls
#7
Integrate call activity with built-in CRM.io and Outreachly
#8
Music on hold to fill the void
#9
Unbelievable pricing - the lowest you will ever find
#10
Everything your business needs - 50 apps, 24/5 support and 99.95% uptime
Join the SaaS Revolution
All-in-One Suite of 50 apps

Unbelievable pricing - ₹999/user

24/5 Chat, Phone and Email Support