Top 5 Call Center Solutions to Boost Sales
You must have often attended calls by call centers yourself. People from such physical or virtual call centers tend to call several people at random and talk about the offers and opportunities with the aim of converting prospective leads to sales.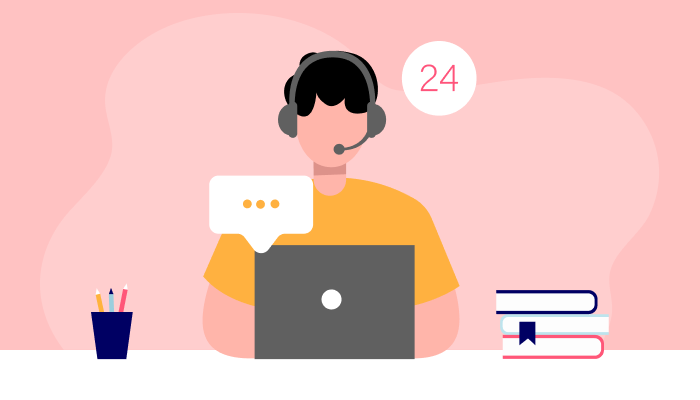 If you want to boost your sales and you are wondering about the best and the most efficient way to do so, one of the right things to do is to choose the appropriate call center solutions. They can help with different aspects and automate several tasks thereby improving efficiency.
Why is there Buzz Regarding Call Center Solutions?
Oflate, you will find that several contact software solutions have come up. From offering features like automatic calling, to even detecting answering machines, processing the calls, and managing the call volume, this software is programmed for all of this.
Owing to the flurry of tasks that can be automated, there has been a massive rise in the popularity of such call center solutions. So, it is important to ensure that you too are aware of the right solutions that you can use. So, here we are going to guide you about the best call center software that you can use to take your company's sales volume to the next level.
Top 5 Call Center Solutions
Here are the best call center solutions that you can think of. We are sure each one of them will offer you the best set of benefits that you could ask for.
VoxDesk
If you want the ultimate dialer for your call center, this is the app you need to have. Hailed to be one of the most powerful dialers of all time, it comes with several advanced features and carries out a lot of tasks in an automated manner.
Comes with pre-recorded sound boards and even voicemail drops. This helps in cutting down the overall call fatigue significantly.
Make full use of this call center software for screening with their answering machines and it helps in cutting down the agent wait time.
Use features like music on hold, automated calls, and even get full details of calls. All these features make it a very powerful virtual call center that is designed to be mighty efficient and useful.
Get started with the leading Call Center Solution today! Sign Up 14 Day Trial
MCUBE
If you are looking for the kind of software that does even more than just the work of a call center, you can check out MCUBE. Here are some of the features it has to offer.
Mask the number so that the receiver is unable to get your personal information.
Can be integrated with CRM for better data management.
Analyze call records meticulously.
Click to call feature.
The virtual receptionist doesn't have any human intervention.
Hold on music that helps in creating a great impression.
Call flow diagnostics for efficient phone management.
Zendesk
Yet another big name in the world of call center solutions, this one too has managed to land quite a punch. Their automatic call distributor is designed in a way that they can make use of a centralized portal and therefore are known for delivering the finest level of customer experience. Here is a snapshot of the key features
After-hours call routing.
Offers priority phone numbers.
Call recording facility.
Call forwarding and more solutions.
Advanced reporting to help you stay up to date.
Click to call.
Connected with more than 90 telephony providers.
Freshdesk
This tool is mainly designed keeping small businesses in mind.
Provides several different packages that you can choose but even the lowest plan comes with an amazingly well set of features, automated call routing, and even AI-assisted solutions as well.
Gives provision to check out voicemail with transcripts, and call recordings and get several inbound call minutes as well.
So, you need to analyze the type of features you want to choose and choose the right plan accordingly.
Talk desk
This is a hybrid call center solution provider as it offers both inbound and outbound calls. It has a fully cloud-based deployment that makes it in tune with modern technology.
Has a fully cloud-based deployment that makes it in tune with modern technology.
Best thing about this tool is that it is easy and flexible and can therefore be customized as per your need and want.
Offers you a virtual agent to ensure you can get done with the task.
Real-time dashboard will allow you to capture dynamic details of the calls and thereby assess them to manipulate your marketing and leads in the appropriate manner.
Has mobile app support and you can make a lot of use of the screen recording feature.
Overall, it is a decent call center software that knows how to offer the best set of solutions to help firms handle both inbound and outbound calls. With software like this, companies can focus on making better sales decisions.
So, these are the best tools as far as call center solutions are concerned. Of course, this list can go on but this one seems to cover the best. You can go through the details of each of these tools and assess which cloud contact center software is the one that will be best for you.
Make sure to weigh features like answering machine detection, virtual call center, call analytics, and more while coming to the right decision. Regardless of what you choose, you are sure to experience the right ease and benefit with the help of this software.So, take your business to the next level with the help of these super-efficient tools.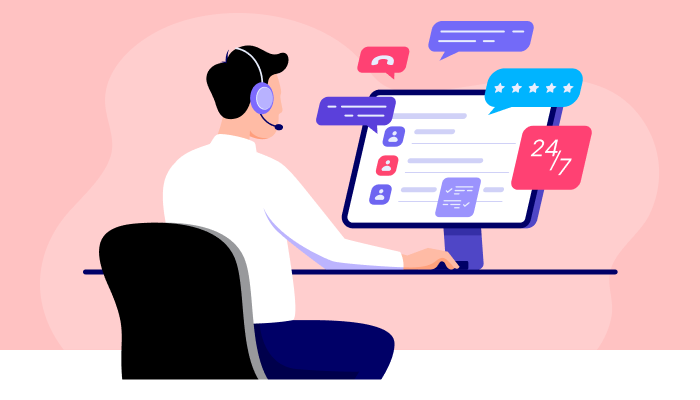 Perks of Using Call Center Solutions
Here are some of the benefits of using the best call center solutions.
Better Sales: It is seen that the right solutions can help you achieve better sales volume
Target the Right Customers: The software knows the right segment of customers to target and this helps them achieve their best goals.
Efficient Call Management: Thanks to the use of efficient call center software, people are able to do a lot better and more efficient call management.
Better Managerial Decisions: As the software analyzes a lot of data, it helps the companies in taking better managerial decisions. They can rework their marketing strategies based on the results and data generated by such software. So, these are some of the benefits of call center solutions that you can enjoy. It is likely to have a positive effect on your business and can push sales significantly.
Conclusion
So, here are some of the top options as far as call center solutions are concerned. They can help you with answering machine detection, call management, and tons of other things. Most companies have realized the need to find the best software and stick to it because it is so much easier and better than manual tasks. So, find the one that seems to best fit your needs and then get it implemented in your firm.
What Makes the Best Call Center Software?
#1
Use predictive automated dialer to make more calls at any point of time
#2
Minimize agent's fatigue using voicemail drops and sound boards
#3
Trigger advanced automation like adding call notes, sending emails based on the call outcome
#4
Increase lead generation by 5x with unlimited calls and minutes
#5
Choose your own provider to get the best possible industry rates
#6
Enable the call wrap-up time to limit the agent's time spent on calls
#7
Integrate call activity with built-in CRM.io and Outreachly
#8
Music on hold to fill the void
#9
Unbelievable pricing - the lowest you will ever find
#10
Everything your business needs - 50 apps, 24/5 support and 99.95% uptime
Join the SaaS Revolution
All-in-One Suite of 50 apps

Unbelievable pricing - ₹999/user

24/5 Chat, Phone and Email Support