Top 6 Essential Features in a Contact Center Software
In this article, we look at the top 6 features to look out for in a contact center software.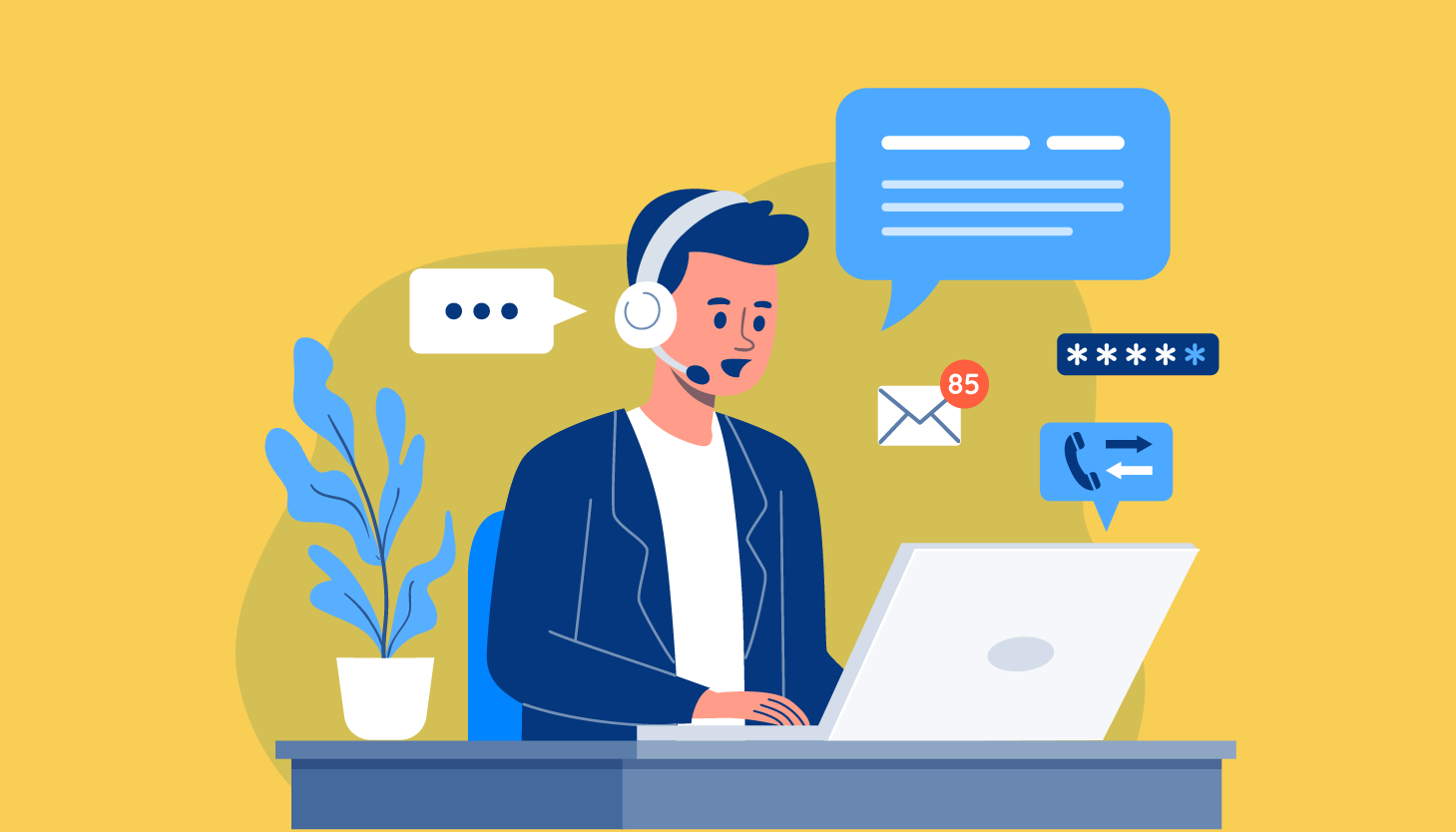 Introduction
Even with several digital options available, customers sometimes prefer to speak to a human agent. Sometimes, customers may have problems that only a human agent can properly address. To adequately provide phone support, businesses need to be able to handle their customer calls properly.
Having the right contact center software will help you provide the best phone support to customers. This article discusses the six essential features your contact center software needs to have.
Why Contact Center Software?
Businesses typically handle hundreds to thousands of calls and customer requests daily. It is essential for businesses to have the means to direct and attend to each call properly. A contact center software is a software solution that helps your business adequately manage all inbound and outbound calls. It is essentially a centralized hub where all calls to an organization are received, routed, responded to, and analyzed.
Customers generally want quick responses, and having contact center software allows you to meet this need. This way, your customers are better satisfied and feel like they are a priority. This is key to improving customer retention.
Here are some important reasons why your business should consider having customer center software:
1. Lower costs
Traditional call centers require you to install new hardware and book more office space with each expansion to your support team. With customer contact center software, your business can eliminate these costs, saving you some useful cash.
2. Small, nimbler teams
With a great, cloud contact center software, your support team does not need to be massed in one location. You can have various groups of support teams spread out in smaller offices around the globe, allowing you to save office space.
This is also particularly useful for businesses with a global reach. Support staff in each country or region can better understand customers' unique needs in that area. Hence, they are better positioned to provide bespoke, personalized solutions. With call center software and stable internet, your support staff teams can provide top-notch service from any location in the world.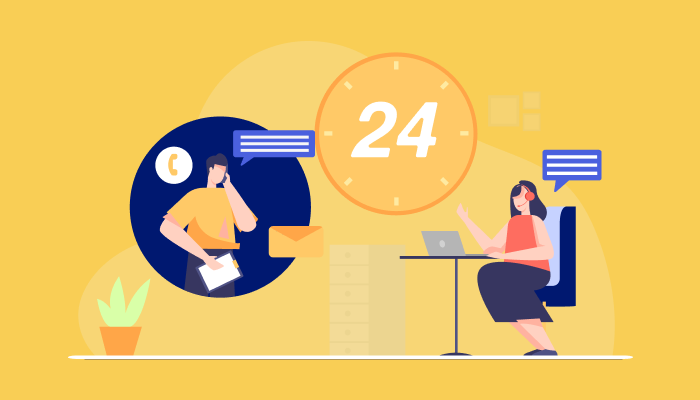 3. Greater Flexibility
A great benefit of contact center software is the increased flexibility it offers. With this software, your support staff can even use their smartphones to respond to calls, permitting remote work. This means that support staff don't have to always remain at a desk, leading to greater flexibility.
Additionally, contact center software allows you to redirect calls to other representatives when support staff are overwhelmed. This ensures that all customer calls are answered.
4. Improved Service
Contact center software provides lots of functionality for efficient customer service. With smart call forwarding, calls can be easily directed to the right agents for quick, relevant responses. Call recordings also allow managers to monitor support staff's responses and ensure that they meet customer needs.
Additionally, improved integrations allow customer service agents to acquire more data and improve service through all channels.
Essential Features
Here are the essential features of a contact center software:
1. Multi-channel Support
A call center software with multi-channel support centralizes B2C communications, improving efficiency. Because different customers prefer certain communication channels to others, support agents are better positioned to provide tailored service for each customer.
2.Call Recording and Monitoring
With call recording, support teams can log customer data, helping them identify specific pain points. The responses from successful calls are useful in training new support staff. This helps to ensure that consistent quality is delivered on future calls.
3. Queue Control
An excellent call center software ensures that customers receive answers on a first-come, first-serve basis. This ensures that customers wait shorter times for a response.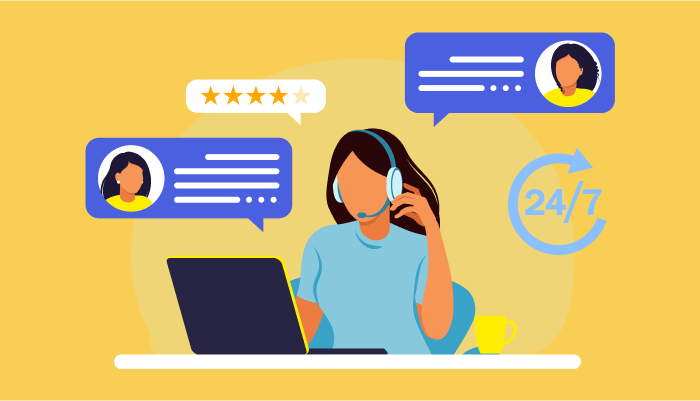 4. Real-time Reports
Great virtual call center software can continuously log data on each call or customer, providing managers and teams with an updated customer service record. This encourages support staff to improve their service quality constantly.
5. Automatic Dialer
The auto dialer dial customer numbers to deliver pre-recorded information or connect them to live agents. They're essential for great call center software solutions, as this automation improves the quality and speed of service.
6.Performance Evaluation
An excellent contact center software continually captures several forms of data and measures important metrics on each agent. These include number of calls, average waiting time, call duration, etc. These metrics help managers evaluate staff performance and see where they can improve their service.
Conclusion
Contact center software helps businesses save costs and provide better service, leading to improved customer satisfaction. If you're looking to provide excellent service in an efficient, cost-effective way, consider using contact center software at your business.
What Makes the Best Call Center Software?
#1
Use predictive automated dialer to make more calls at any point of time
#2
Minimize agent's fatigue using voicemail drops and sound boards
#3
Trigger advanced automation like adding call notes, sending emails based on the call outcome
#4
Increase lead generation by 5x with unlimited calls and minutes
#5
Choose your own provider to get the best possible industry rates
#6
Enable the call wrap-up time to limit the agent's time spent on calls
#7
Integrate call activity with built-in CRM.io and Outreachly
#8
Music on hold to fill the void
#9
Unbelievable pricing - the lowest you will ever find
#10
Everything your business needs - 50 apps, 24/5 support and 99.95% uptime
Join the SaaS Revolution
All-in-One Suite of 50 apps

Unbelievable pricing - ₹999/user

24/5 Chat, Phone and Email Support