7 Best Predictive Dialer Software to Reach Prospects
Predictive dialer software is the need of the hour due to their demand for raising sales figures. Nowadays,it is necessary for every business to use predictive analytics for reaching maximum buyers.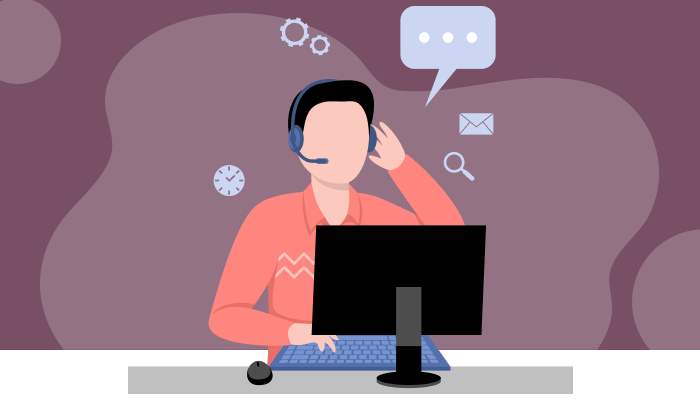 Your business growth depends on sales that come with integrated efforts by the sales department. With advanced automated dialers, it is possible to change the game of sales. In this blog, we're giving you our updated list for 2023 to use predictive dialer software.
Functioning of Predictive Dialing Software
Predictive dialing is a great tool to place the calls before the agents are connected. So, it minimizes the processing time for salespeople, isn't cool! This software makes the tiring job of salespeople easy.
Makes the efficiency level of agents double by placing next leads quickly, if calls are not answered.
Offers the option of dialing to multiple numbers for a single sales agent. This is an awesome feature to double the sales automation process for any firm.
Helps people to eliminate unnecessary steps by using voice modems or soundboards.
Enable the users to get timely notifications via push messages.
Here, with the help of advanced algorithms, one can predict the pick up ratio of people and make calls to ensure higher chances of leads.
Predictive dialing software assures unlimited calls to the users that speed up the chances of prospect reach for small to mid-sized businesses.
VoxDesk
VoxDesk is the best predictive dialer software available for outbound calling. It has unique features that are well suited to reach prospects easily:
In-built CRM: You will get in-built CRM to manage contacts and engage customers. This feature offers a competitive advantage over its rivals in the market.
Voicemails: With VoxDesk, one can use voicemails, TTS and soundboards to ensure human touch for the prospects. It is also a unique feature of our software that could be really helpful for small businesses. You can better engage customers with these features for further engagement and management. It has an answering machine detection feature.
Advanced Automation: This tool uses advanced automation to manage contact effectively. So, by using this software, one can make call notes and send emails on the basis of call outcomes.
Call Wrap-Up: By using this software, call wrap-up time is improved that can save the time of the sales agents in call monitoring.
Get started with the leading Call Center Software today! Sign Up 14 Day Trial
ChaseData
Chasdata is widely used by small business firms as an outbound call center to reach prospects through automated dialing. Here, the team follows cloud based software. So, it also has added features:
Live-Answered Outbound Call: It promises 300% live-answered calls. Well, we believe this is really a great sales success.
Virtual Skills Based Routing: Here, you can reduce hold time by using virtual routing. This can lower the efforts and time of sales agents.
PhoneBurner
Phoneburner is categorized under best integrated CRM based predictive dialer.
VOIP Dialing: This software uses VOIP dialing to connect with customers.
Cloud Based: It is based on a cloud based pattern of integrated call management.
Power Dialer: It is a power dialer that automates workflows to reduce time and efforts in the sales process.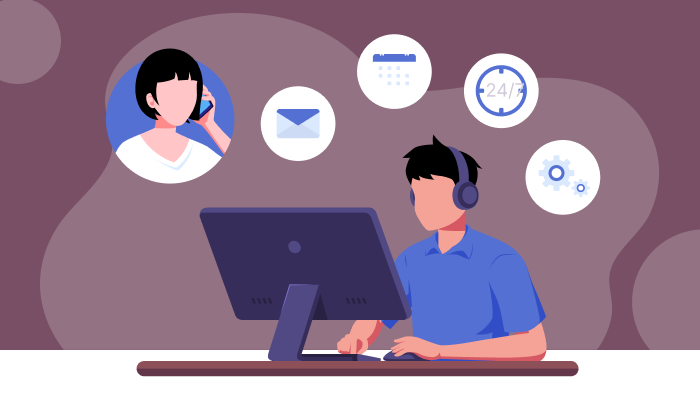 Voicent
This auto dialer software enables you to streamline both inbound and outbound calls effectively. It also enables businesses to manage customers, agents etc with integrated services.
Pre Recorded Messages: It is best known for its efficiency in prerecorded services.
Automated Calls: This software offers automated call facility to the agents, when there is live call to improve connectivity to the prospects.
Line Detector: You can detect even busy lines with this software that can save lots of effort along with the valuable time of your agents.
Follow-Up Calls: It is one of the best software that helps to make follow-up calls. Hence, sales agents can improve their connectivity with their buyers at any stage of sales.
Convoso
Convoso is a cloud based predictive dialer. It offers great outbound and blended call services:
Realtime Dashboard: You can have a real time dashboard to track sales, reach prospects, schedule meetings, conferences calls etc.
Voicemail Detector: This software uses hyper accurate voicemail detectors to ensure precise data for prospects.
Omnichannel: You can reach out the prospects with its omni channel platform that uses different modes of communication to access the prospects in time.
Integrated Offer: This software provides an integrated CRM pattern to perform contact as well as campaigns management. So, you don't have to use separate platforms for inbound and outbound calls.
RingCentral
With Rincentral, one can get enormous benefits of predictive dialing to access prospects.
Cloud Phone System: Ringcentral is known as the world's best business phone system based on cloud.
Real-Time Analytics: It offers real-time analytics utilized to ensure qualified data for prospects.
Phone System Management: It also performs the task of phone system management. So, it can integrate calls to engagement activities effectively.
Multi Site Management: Your business can manage multi sites for communication and engagement with this software.
CloudTalk
CloudTalk offers the features of cloud based call center software. Let's check its unique features:
User-Friendly: The predictive dialer is user-friendly, as people can easily connect with prospective customers. It is known for its top class customer service experience.
Advanced Features: You can have 50 advanced features for calling customers to improve business access.
Integrated Network: The software uses integrated networks to deliver a seamless experience to the users by using CRM and eCommerce platforms.
Business: You can use this multi utility software for startups, ecommerce or even SMEs.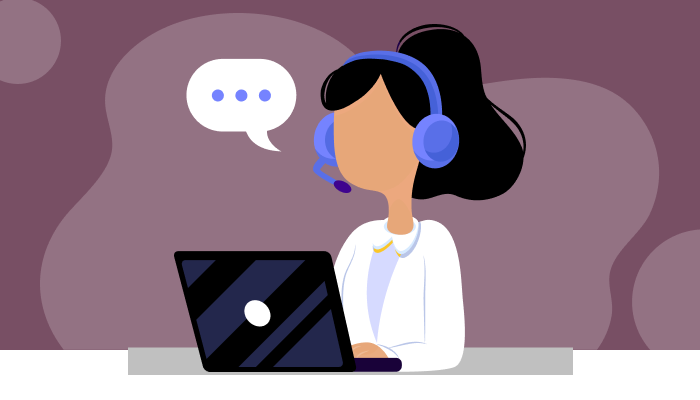 Advantages of Using Predictive Dialer
Predictive dialer has many advantages that are not easy to cover up in single article, but here is your list:
Automated Calls: Predictive dialers can perform the task of automated dialing that reduces fatigue for the agents.
Improved Efficiency: It makes the efficiency of agents improved by minimizing pre-sales related activities.
Lower Cost: By using predictive dialer software, operational cost could be lowered. So, imagine your business growth with these kinds of automated tools.
Call Predictor: Firms that use predictive dialer software can predict the pick-up time of prospects based on their call outcomes. This kind of information is really useful for customizing prospect strategies to generate leads for the business.
Better Outreach: With these software, prospect outreach can be improved 5 times. Even your business could experience the difference in their sales figures.
Customer Satisfaction: You can enhance customer experience and satisfaction through the use of integrated CRM and cloud based infrastructure. It enables the agents to solve customer related queries at every step of the sales process.
Integrated Services: Integrated services are offered by these kinds of calling services like aligned CRM services with improved coordination.
Multitasking: Sales and Support systems are managed by predictive dialing software.
Summing It Up
Based on the above predictive dialer software, we have reached our verdict that VoxDeks is your all-in-one solution for outbound calls to reach prospects at speed. You can make lead generation 5 times better with our software. Its soundboards and call wrap-up features are unique to boost the sales process effectively than other software. Predictive dialers work to improve prospects' reach at a faster rate.
With integrated cloud based services, one can make it handy for the agencies to deliver a seamless experience to the customers. Before making any software choice for a predictive dialer, one should compare their features and user-friendly aspects. You can save lots of time by doing so. So, what are you waiting for! Do the smart choice and pick your favorite predictive dialer to up the game of prospect reach with easy to use predictive dialer software. Make sure you choose the best one with great industry rates.
What Makes the Best Call Center Software?
#1
Use predictive automated dialer to make more calls at any point of time
#2
Minimize agent's fatigue using voicemail drops and sound boards
#3
Trigger advanced automation like adding call notes, sending emails based on the call outcome
#4
Increase lead generation by 5x with unlimited calls and minutes
#5
Choose your own provider to get the best possible industry rates
#6
Enable the call wrap-up time to limit the agent's time spent on calls
#7
Integrate call activity with built-in CRM.io and Outreachly
#8
Music on hold to fill the void
#9
Unbelievable pricing - the lowest you will ever find
#10
Everything your business needs - 50 apps, 24/5 support and 99.95% uptime
Join the SaaS Revolution
All-in-One Suite of 50 apps

Unbelievable pricing - ₹999/user

24/5 Chat, Phone and Email Support