Top 6 Outbound Call Center Software: Features and Price
Outbound call center software is playing a great role in increasing sales engagement for the companies ranging from small to mid sized. Each call center has their own pricing and features. So, for small and medium size businesses, it is wise to first check these two things, as they can have a great impact on your sales figures. Don't worry, we are giving a thorough list of our top 6 outbound call centers to make informed selection.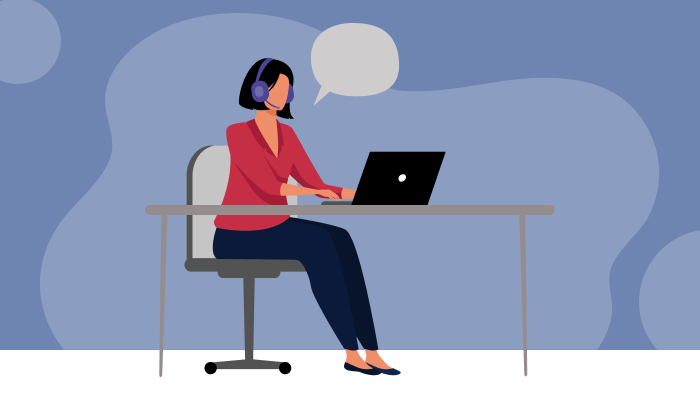 Improve your outreach to prospects with advanced call centers. It is a communication center, where salespeople can communicate with buyers/customers. All these details can be used to convert cold calls into final customers for your business. However, there are several key factors like pricing and features of each software. By having a look at it, it will be easy for you to decide which one you should outsource for sales success.
Outbound Call Center: An Overview
Outbound call centers are aimed to make unlimited calls to help sales people to access their buyers without investing too much effort. By using software, sales agents can easily connect with the users to understand their company size, products etc. You can integrate sales activities with support personnel to fasten things with these kinds of services. Let's move towards the next section of our top pick for call center:
Top 6 Outbound Call Center Software
VoxDesk
This call center uses predictive dialers to connect with people. It enables the agents to connect with users via BYOP. By using this tool, businesses can enhance their sales five times faster.
Features
User-friendly: This call center is user friendly, as it avoids agent's fatigue with voicemail drops, soundboards and TTS. It can be a thumbs-up for your sales department.

Integration: With our software, calls can be integrated with built-in Outreachly and CRM.io. So, it has the benefit of using three apps in one-go.

Calls: VoxDesk allows unlimited calls to the agents. Why not speed up your outreach by making calls to thousands of prospects that if managed properly can deliver sales figures. Call management by this software is really impressive as compared to other available ones.

Monitoring: It also uses monitoring for dialed numbers to track the status of sales related activities.

Automation: By using this software, advanced automation for your business based on the call outcomes.

Price: VoxDesk price is lowest out of all available call center software. It charges $14.99/month. At this rate, all 50 apps by the company can be availed. In all, you will get the best industry rates for all-in-one tools.
Get started with the leading Outbound Call Center today! Sign Up 14 Day Trial
Kixie
Kixie is another great choice for you after VoxDesk for call center. Here, AI powered communication is used to contact prospects. In other words, this is the intelligent call center software to make outbound calls. By using this center, it is possible for you to make conversation easy.
Features
AI Based: Kixie uses AI powered calling assistance to its agents. It can help them to respond to the customer queries in no time.

Chatbot Conversation: It uses chatbots for making connections with users. These chatbots enable agents to invest their time in lead generation.

Prospect Management: At Kixie, prospect management can be easy due to its engaging steps like chats, calls, meetings and discussions.

Price: Kixie has different plans, but the basic one starts with $35/month.
SupportYourApp
This call center has a great team of qualified sales agents for you that assure seamless experience for the prospects.
Features
Outsourcing Services: This call center offers outsourcing services to generate qualified leads for sales people. It covers all possible means including phones, emails, chats, bots etc.

Omni-channel: It provides the benefit of using omni-channel for reaching out to the buyers. So, it can really fasten the sales process with its exceptional services.

In-house CRM: This outbound service follows its own in-house QCRM to manage clients effectively.

Price: It charges>$25/hr for its outbound call services.
CallBox
CallBox is an all-in-one call center with its b2b lead generation services for sales people. It can be considered as the virtual call center for its services.
Features
Account Based Management: This center follows all steps of prospect identification, expansion, engagement and conversion.

Appointment Scheduling: You can have appointment scheduling via calls to better engage buyers for further processing.

Sales Management: It uses an automated dialer for sales generation and management.

Multi-channel Communication: It offers multichannel communication services like email, voice, messages, bot etc. All these enable the users to connect easily with sales people.

Price: Charges of using callbox are $32/month.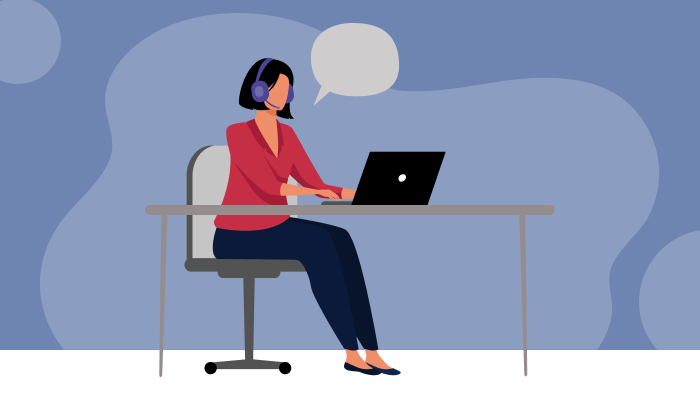 SalesAladin
SalesAladin is our next pick for outbound call centers. It is a preferable service for b2b customer acquisition.
Features
Multi-channel Outreach: At this call center, multi channels are used to outreach the prospects like messages, calls, emails etc.

Customer Acquisition: It can offer customer acquisition services for better outreach to the prospects.

Sales Generation: By using this call center, sales generation can become easy for the sales agents. It offers qualified leads for the sales people.

Price: SalesAladin charges >25/hr for its services.
FlatWorld Solutions
Flatworld Solutions offers seamless services in customer calling. For your business, it has some unique features that make it a good choice for outbound calls.
Features
Personalized Connection: You can have a personalized connection with this call center. Customer Satisfaction Survey: It conducts customer satisfaction surveys to ensure that every customer is pleased with the services of Flatworld Solutions.

Customer Services: It believes in exceptional services ranging from follow-up, acquisition and retention of the customers.

Price: Pricing of Flatworld Solutions is around >$25/hr.
Outbound Call Center: Sales Success
Outbound call centers are aimed to boost sales for the company. This task is not that easy, as it requires communication without any interruption. If the software is customized as per the demands of industry, it can deliver benefits to ensure sales growth. Below are several key points that reflect its role in sales success:
Sales Calls: The call center agents make sales calls that convert prospective customers into final users. These calls are made with predictive dialers to access maximum leads for sales.

Sales Follow-up: Agents at outbound call centers also make calls to follow-up the people. Through follow-up calls, customers are engaged into the business of the company that is the main goal of sales agents. Meetings can be also made by these calls to ensure customer engagement further.

New Leads: You can even generate leads for the sales department by cold calling to get information about the business size, industry, products and key decision makers. It enables to improve outbound sales for the business.

Customer Relationship: Calls done by call centers are centered to improve customer relationships that are important to enhance sales nunber. By ensuring effective communication, call center agents engage customers.

Sales Tracking: Outbound calls also track the sales process that is also useful to ensure sales growth for the business. To make sure, it is going right, notes, chats, meetings are updated every single day.

Sales Rep: Sales representatives communicate and fix issues faced by their customers through their great listening skills. It can also enhance the trust of buyers that is must in any business for sales success.
Summing It Up
Are you done with our list of top Outbound call centers that are aimed to improve the customer support experience with effective interpersonal skills. Let's accept the fact that these call centers can be helpful for small to mid sized firms to outreach their prospects in a seamless manner. However, before you choose any call center, our pro tip is to asess their cost and service features. If chosen wisely, these kinds of platforms can deliver great benefits to your business in terms of increased sales and ROI for the business.
What Makes the Best Call Center Software?
#1
Use predictive automated dialer to make more calls at any point of time
#2
Minimize agent's fatigue using voicemail drops and sound boards
#3
Trigger advanced automation like adding call notes, sending emails based on the call outcome
#4
Increase lead generation by 5x with unlimited calls and minutes
#5
Choose your own provider to get the best possible industry rates
#6
Enable the call wrap-up time to limit the agent's time spent on calls
#7
Integrate call activity with built-in CRM.io and Outreachly
#8
Music on hold to fill the void
#9
Unbelievable pricing - the lowest you will ever find
#10
Everything your business needs - 50 apps, 24/5 support and 99.95% uptime
Join the SaaS Revolution
All-in-One Suite of 50 apps

Unbelievable pricing - ₹999/user

24/5 Chat, Phone and Email Support