Advantages of a Virtual Call Center Over a Traditional Call Center
A virtual call center is quite different from a traditional call center in many ways. Virtual call centers rely on the internet, which allows for greater flexibility, reduced operating costs, improved productivity, easy call management, and improved security, among other benefits.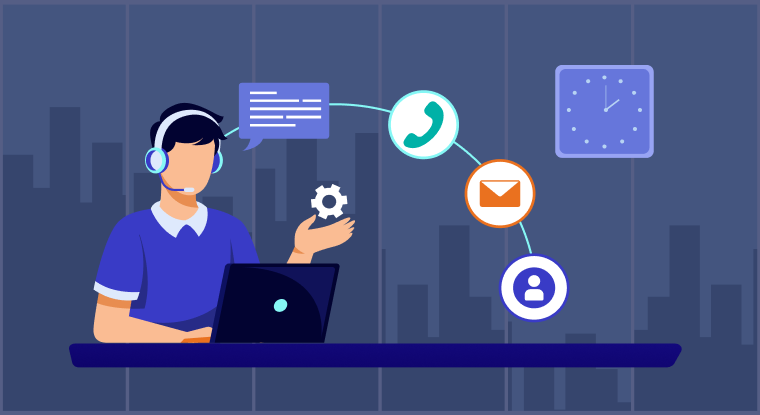 A virtual call center is quite different from a traditional call center in many ways. Virtual call centers rely on the internet, which allows for greater flexibility, reduced operating costs, improved productivity and improved security, among other benefits.
The call center industry is going through a massive transformation driven by technological changes, consumer behavior, and social media. Providing your customers exceptional services leads to increased sales and an improved customer service experience. In turn, this increases productivity and the profits of an organization. This article helps you understand why a virtual call center is what your business needs to achieve its customer-oriented goals.
Importance of Virtual Call Center
A virtual call center relies on the internet. Since systems can be operated from anywhere, companies can save a lot on costs and leverage other associated rewards. Traditionally, call centers required individuals to be physically present to provide their services. This has changed as most companies are adopting virtual call center models.
One of the main perks of virtual call centers over conventional call centers is that employees can work remotely. Therefore, businesses can scale down and still meet their customers expectations. Using technology within the organization also makes it possible for any business to adapt to the changing environment quickly. Consequently, companies can take advantage of the unlimited opportunities. Let's look at other reasons why virtual call centers are important.
1. Technological Preparedness
To create a virtual call center, your business must invest in a call center software. Investing in this tool allows remote representatives to offer services in real-time. With the right technology that supports internet telephony, your call center agents can meet your clients demands. Shaping up your organization to have the required technology that supports virtual call centers ensures that it's prepared for any future changes. It's easy to scale up call center operations as your business grows.
2. Easy Call Management
Virtual call centers make it easy to manage call center activities. Your agents will enjoy the flexibility that these call centers provide. Employees can work from anywhere without being physically present on your business premises. Ideal call center software allows you to spend less time managing your agents. Instead, you spend more time focusing on improving the quality of customer service. The call managements aspect is also easy because once you hire skilled workers, managing them is easier since you will be using data from call monitoring software.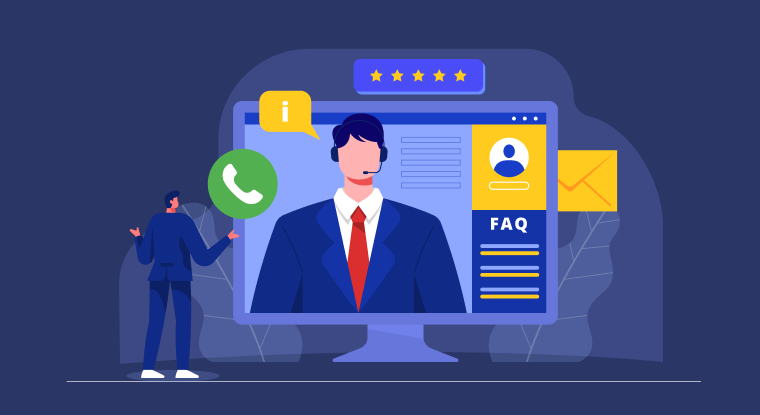 3. Productivity Boost
Reliable call center software like VoxDesk provides your team with powerful features, including call dispositions, call recording, predictive dialer, voicebot, soundboards, call logging, call campaign, etc. These handy features improve your team's productivity significantly. The intuitive analytics you get from your preferred software also gives you a helicopter view of your agents performance. You can use such data to optimize activities where necessary. Over time, your productivity improves.
Difference Between Virtual Call Center and Traditional Call Center
When deciding whether to invest in a virtual call center, you might be curious to know how this call center is different from the traditional call center. The reality is that conventional call centers have lost the war against sophisticated technology. Look around you; traditional call centers are gradually getting phased out because of a lack of innovation.
1. Customers Are Evolving
Change is inevitable, and businesses must accept that customers needs and preferences constantly evolve. Traditional call centers haven't changed. While customers look for better ways to meet their needs, traditional call centers can't meet their expectations. Therefore, increased awareness among customers has made it imperative for businesses to use call center software that can walk in tandem with their expectations.
2. Lower Costs
As customers' needs continuously change, businesses are also doing their best to adapt. One effective way of doing this is by using virtual call centers. These call centers are more affordable. Setting up traditional call centers required heavy investment in infrastructure. This is not the case with remote call centers. Companies can save a lot by investing in virtual call centers since they only need to find the call center software.
3. Better Call Management
Data generated from a call center software makes a huge difference between a traditional and a virtual call center. The latter allows employees to use crucial customer data such as call logs and call histories to monitor performance. Conventionally, this was not possible since customer details couldn't be accessed or retrieved.
Virtual call centers allow for better call management since they are cloud-hosted. Customer data can be used in optimization, which helps a company to provide better and improved services in the long run.
Advantages of a Virtual Call Center Over a Traditional Call Center
Evidently, a virtual call center has many perks over a traditional call center. From the information gathered, you must have realized that a virtual call center helps save on costs. It also leads to greater flexibility since employees can work from anywhere. Other vital benefits of virtual call centers include: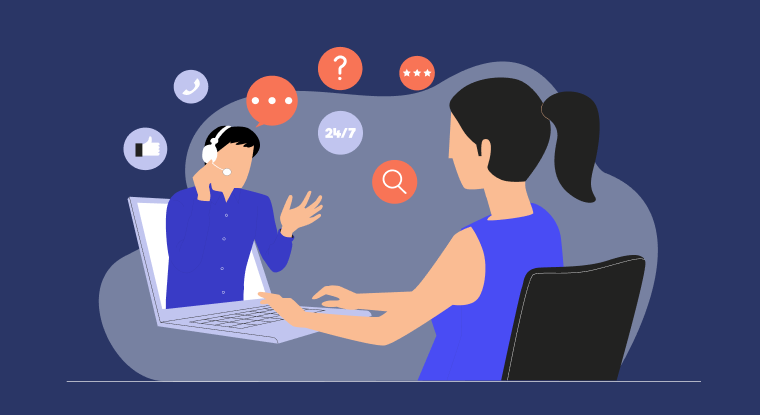 1. Increased Security
Data security is one of the main concerns businesses prioritize over other things. Reliable call center tools like VoxDesk provide robust data security. This guarantees that customers data is stored safely in the cloud.
2. Improved Customer Relationship Management
Your company's profitability relies heavily on customer relationship management. A virtual call center software helps your agents to understand your customers and customize services to suit their needs. This helps build customer loyalty. Customers will likely depend on your services because you know what they want and how to deliver. In fact, you can also make accurate predictions about what your clients might want in the near future.
3. Hire Remote Agents
Technology also makes it possible to hire remote agents. Traditional call centers made this difficult because every new agent requires additional office space and infrastructure. Remote call centers aren't as demanding, allowing businesses to meet their customers' needs without spending a lot.
Virtual call centers are better than traditional call centers. With technology changing the business world, it makes sense to move in this direction. VoxDesk from 500Apps is a call center solution that can guarantee you reap all the benefits of allowing your agents to work remotely. Get started today by signing up with the software for just $14.99.
What Makes the Best Call Center Software?
#1
Use predictive automated dialer to make more calls at any point of time
#2
Minimize agent's fatigue using voicemail drops and sound boards
#3
Trigger advanced automation like adding call notes, sending emails based on the call outcome
#4
Increase lead generation by 5x with unlimited calls and minutes
#5
Choose your own provider to get the best possible industry rates
#6
Enable the call wrap-up time to limit the agent's time spent on calls
#7
Integrate call activity with built-in CRM.io and Outreachly
#8
Music on hold to fill the void
#9
Unbelievable pricing - the lowest you will ever find
#10
Everything your business needs - 50 apps, 24/5 support and 99.95% uptime
Join the SaaS Revolution
All-in-One Suite of 50 apps

Unbelievable pricing - ₹999/user

24/5 Chat, Phone and Email Support