10 Best Tips for Using Call Center Scripts in 2023
Call center scripts are necessary to help your customer service executives in their calls with the customers. To make the best use of them we are presenting some tips that would prove to be crucial for you. If a team of call center executives make use of these tips, they will have great feedback from customers for your service team.
Call Center scripts are making the task of sales people easier with great customer services. In this blog, we would give you a brief overview of call center scripts and talk about their future too. First let's understand what call center scripts actually are and their role in an organization.
Call Center Scripts: An Overview
Call center scripts are a flow of dialogues that help your customer service executives in their calls with the customers of your organization. A good call center script makes these conversations effective and efficient thus ensuring quick and speedy customer service.
Best Tips for Using Call Center Scripts
Best tips for using call center scripts, let's have a look at them-
Hire the Right Call Center Agents
Call center scripts are just one face of your customer service, The agents are the second. It is very easy to identify a call center agent who is not sincere. Your customers can easily spot right away that they are just reading a script and are not enthusiastic towards helping them and resolving their issue. Just the creation of call center scripts for your agents is not enough to deliver adequate customer service. Instead of just relying on your call center scripts you have to hire the right support executives/ call center agents. So they can work with the script to give customers the right solutions.
Use a Flexible and Intuitive Script Software
Before starting with creating call center scripts, it is crucial to study your customer's journeys to understand their challenges and script according to it in the right format to help executives resolve those issues in the best manner possible. Most of the time, customers are unable to communicate the exact challenge they are facing. Your call center script software should be very flexible. With a call-center software like VoxDesk by 500apps, which provides you with an automatic call distributor. You can be prepared for any and every problem a customer has, thus enabling you to resolve them immediately.
Regular Tracking of the Performance
Call center scripts software should be able to provide call analytics. The analytics function provides performance reports and provides deep insights to help you make changes in your call center scripts.
Understand the Importance of Proper Training for Your Executives
Training of the executives was never meant to be a one time process. Constant training is an essential need in our lives and it is no different in a call center. It is of utmost importance to train executives at regular intervals for them to get familiarized with new changes in your organization and in the practices and practices of call centers. All and each of your employees should be properly and adequately trained in the call center software you may employ. Being used to with the software would result in executives using it to its full potential. If somehow the executive feels the need to or has to deviate from the script and be straight and concise and not flow away and give long speeches to the customers.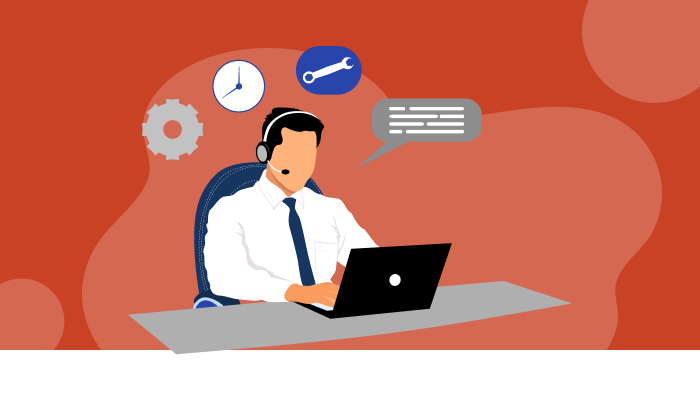 Use Personalization
Given the neverending list of choices and options customers have today, the only method to keep them is by giving them a feeling of familiarity with your organization. This can be done by offering personalization. Most of the customers would prefer to buy from an organization that gives experiences tailored for them.
Provide Executives Important Information and Tips to Provide Help
Even if you have the most detailed scripts, visual guides and markers to ensure agents follow all the steps correctly. A call center script must highlight the important information and key points to provide the best experience to the customers. While creating call center scripts for agents on the software, guidance should be added and interlaced at every step in the script, and additional information can be added in the form of quick notes. Providing the relevant information at every step in a call center script enables executives to deliver a pleasing experience to the customers.
Executive should be able to Search through the Script
A call center script without an integrated search is asking for trouble, even if the script has all the relevant information. Customers want answers in jiffy, and a call center script should not be a static resource of knowledge, it has to be fluid. What we mean is to turn your call center scripts into searchable knowledge resources to help your executives provide a satisfactory customer experience.
Put Emphasis on the Executive Feedback and Assessment
Executives are the face of your company and the users of your call center scripts. To use the call center scripts effectively, the executive must be up to the mark. So you have to constantly assess your customer service executives. You have to encourage your customers to give feedback on the executives and you should also use the call recording feature provided by voxdesk or your call center script software. So that you can assess the executives to keep the quality of your customer service high.
Prefer Statements with Positive Annotations Rather than Negative
In your call center script, You should try to reword phrases with a negative tone into a positive tone. For example: 'Your issue would most likely not be resolved in 15 days.' should be said as 'Your issue would take 15 days to be resolved, I assure it would not take more time than that.'Keeping positiveness in your voice would keep the customers from having negative reactions and this would result in them having a good experience.
Executives should be Empathic Towards the Customer's Issues
Effective use of call center scripts can only be made when the customer service executives show their concern and empathy towards the problem faced by the customer. It is not something you would be able to teach the executives. You have to hire the right people for it. We all know how much of a pain it can be to get an order mixed up or to have a product, maybe even a gift, delayed. It's important to be patient, understanding, and sincere with your callers in order to transform a frustrating experience into a positive and productive one. To help the customer service executives with this you need your script to have some empathy showing statements, that tells the executive to express their empathy to the customer. It shows that your organization is trying to help the customers and respects them.
Get started with the leading Call Center Scripts today! Sign Up 14 Day Trial
Future of Call Center Scripts
In the upcoming time, call center scripts would get more streamlined and efficient. These scripts get better at Reducing the mistakes of a call center team. As per research data, 68% of the customers have a belief that the key to a good customer service is a polite customer service executive. It shows the popularity of call center scripts. They would get better due to the advanced artificial intelligence technology. They would be used by almost every business and would create a better experience for the customers with the business.
Conclusion
In this blog we learnt that the call center scripts are necessary to help your customer service executives in their calls with the customers. To make the best use of them we presented some tips that would help you. We also pondered about the possible future of these scripts and concluded they would only get more popular.
What Makes the Best Call Center Software?
#1
Use predictive automated dialer to make more calls at any point of time
#2
Minimize agent's fatigue using voicemail drops and sound boards
#3
Trigger advanced automation like adding call notes, sending emails based on the call outcome
#4
Increase lead generation by 5x with unlimited calls and minutes
#5
Choose your own provider to get the best possible industry rates
#6
Enable the call wrap-up time to limit the agent's time spent on calls
#7
Integrate call activity with built-in CRM.io and Outreachly
#8
Music on hold to fill the void
#9
Unbelievable pricing - the lowest you will ever find
#10
Everything your business needs - 50 apps, 24/5 support and 99.95% uptime
Join the SaaS Revolution
All-in-One Suite of 50 apps

Unbelievable pricing - ₹999/user

24/5 Chat, Phone and Email Support