5 Reasons to Use an Auto Dialer Software for Your Business
There are many reasons a business will call its current and potential clients. Communicating with clients more often is a great way of keeping them informed about the company's products or services. These calls are especially important when introducing new products/services to clients.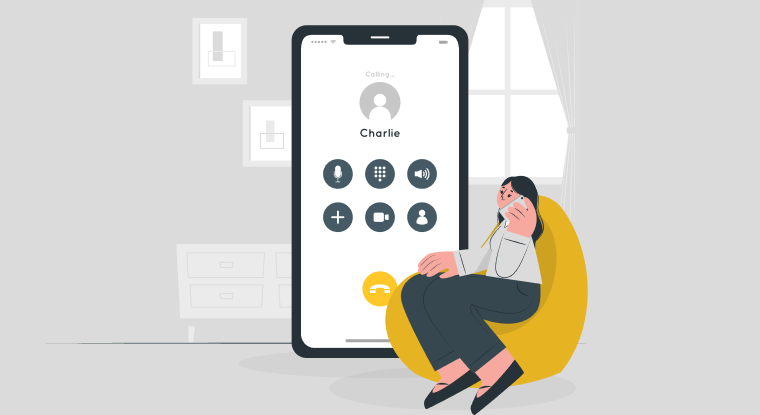 An auto dialer software can improve your company's productivity by making it easy for your customer service team to listen to and attend to your clients. This article will help you understand more about an auto dialers and its relevance to your business.
What Is an Auto Dialer?
An auto dialer is a tool that helps your business save time by dialing phone numbers automatically. It's a dialer that can quickly dial numbers in your contact list, giving your call center agents an easier time attending to your customers. The software automatically picks up customers' calls and connects to available agents. If an agent is not available, the auto dialer plays a pre-recorded message to keep your clients entertained while waiting in line.
One benefit of using a predictive dialer is that your agents can focus less on manually dialing numbers and more on delivering exceptional customer experiences. Top-rated auto dialers from reputable firms like 500apps have plenty of exciting features. For example, VoxDesk is packed with the following powerful features:
Text-to-speech
SMS integration
Call monitoring
Soundboards
Call logging
Call analytics
Music on hold
Call dispositions
Distraction optimized
Call recording
5 Reasons To Use an Auto Dialer for Your Business
The following are reasons why investing in an auto dialer for your business is a smart move.
1. Auto dialers can help you reach more customers in a shorter amount of time
Customers are always looking for prompt assistance, especially when making purchases. With their short attention spans, any business needs to use the shortest time possible to communicate and meet their clients' needs. A call center software can help your agents serve many customers at once.
An auto dialer tool will prevent long waiting lines since customers can be transferred quickly to live representatives. Therefore, customers can get the assistance they need without wasting time waiting to speak to your call center agents. Since you will spend less time with each customer, your business will reach more customers in a short period of time.
2. Auto dialers can help you make more sales and improve your close rate
A predictive dialer like VoxDesk gives you access to updated customer information, which helps in better customer service. Your agents will interact with your clients effectively since they have all the details about your customers. This helps a lot in personalizing conversations. In turn, your customers are more likely to be impressed with your services.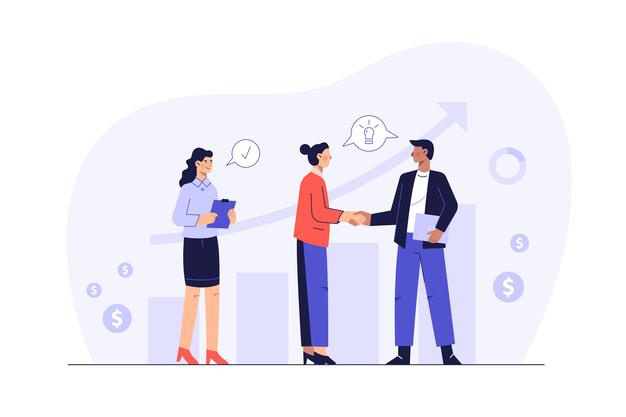 Personalized customer care services will lead to increased sales. Potential leads can also be converted into customers who will be impressed with how well your agents curate their services to meet their needs. Over time, expect your sales to increase, which further leads to an increase in your revenue.
3. Auto dialers can help you save time by automating the dialing process
Predictive dialers are specifically designed to help call center agents handle more calls within a short time. The best tools use predictive algorithms to optimize how outbound calls are initiated. Therefore, the dialer automatically makes a call even before an agent is available to take the next call. Doing this reduces the agent's idle time and leverages their talk time. Your business stands to benefit since you will be getting the most from your agents. Your agents will be more productive since they will always be prepared to handle connected calls.
When dealing with customer disputes, call center software can also help reduce the amount of time your agents wait to resolve issues. An auto dialer will send notifications to agents on issues that need to be addressed.
4. Auto dialers can help you stay organized and keep track of your customer interactions
Another reason to motivate you to invest in an auto dialer is that the tool ensures you stay organized and monitor your customer interactions. The tool gives your agents accurate details about your clients. Moreover, customer information is recorded within the system for easier retrieval. It's easy for your employees to deal with your customers and provide them with personalized services. A predictive dialer provides quick access to customer data, making it easy to monitor customer interactions and improve services where necessary.
5. Auto dialers can help you improve your customer service by providing call recordings and quality monitoring features
Of course, with all these perks coming your way, your customers will benefit. Call recording and quality monitoring feature guarantee that your employees provide quality services. For example, the call recording feature allows your team to revisit calls and identify skills gaps. You can provide the much-required training and guidance to ensure your agents meet your customers' expectations.
The quality monitoring feature also helps evaluate whether your representatives are meeting your company's goals. If this is not happening, you can use call analytics to determine what you need to change to improve. For example, if you lose most customers because they wait too long in the line, you can find ways to reduce their waiting time.
Evidently, there is a lot that your business stands to gain by investing in the right auto dialer. Besides reaching more customers within a short period, the tool allows you to increase your sales and save time. The insightful data your agents will use will guarantee that you can provide more personalized services to meet your clients' needs. VoxDesk call center software from 500apps is just what you need to bring a transformation to your call center agents. The software has many powerful features that will warrant you to enjoy all the benefits discussed in this guide.
What Makes the Best Call Center Software?
#1
Use predictive automated dialer to make more calls at any point of time
#2
Minimize agent's fatigue using voicemail drops and sound boards
#3
Trigger advanced automation like adding call notes, sending emails based on the call outcome
#4
Increase lead generation by 5x with unlimited calls and minutes
#5
Choose your own provider to get the best possible industry rates
#6
Enable the call wrap-up time to limit the agent's time spent on calls
#7
Integrate call activity with built-in CRM.io and Outreachly
#8
Music on hold to fill the void
#9
Unbelievable pricing - the lowest you will ever find
#10
Everything your business needs - 50 apps, 24/5 support and 99.95% uptime
Join the SaaS Revolution
All-in-One Suite of 50 apps

Unbelievable pricing - ₹999/user

24/5 Chat, Phone and Email Support