Which is the Best Call Center Software for Businesses?
Investing in the right call-center software can greatly influence the success of your business. And Selecting the best software might make boost your operations productivity. Learn more in the article.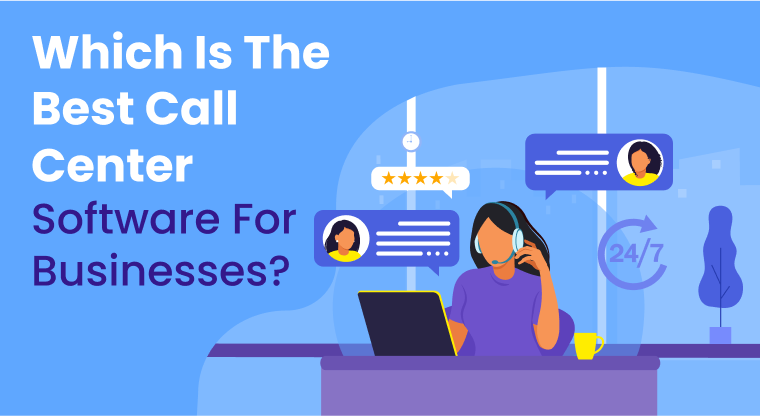 Their customers, not their owners, often run businesses. Any business to excel needs to have a supportive and steady customer base. This, in turn, requires an open line of communication between clients and representatives of the business in question, which - thanks to numerous advancements in communication technology - is now easier than ever.
Despite this, many small businesses continue to neglect their customer support system and never reach their full potential due to a lack of dedicated clientele.
Fortunately, opening up a call center software is much easier than it appears and can easily improve a businesses success through relatively simple means. There is plenty of software available for the budding call-center business, though it can be tough to decide which one best suits your needs. Luckily, we have the answer.
What is Call Center Software (and Why Do You Need It)?
Call center software is a fairly generic term with a broad definition. In short, it provides the means for businesses to have a dedicated customer support system with numerous communication channels. Whether you deal primarily with inbound calls, outbound calls, or both, cloud contact center software supports various helpful features which streamline your customer support process and allow you to focus on consistently delivering excellent service without any hassle. With call center software, you can easily manage any form of communication - emails, phone calls, social media interactions - with your customers from a single, multi-functional platform.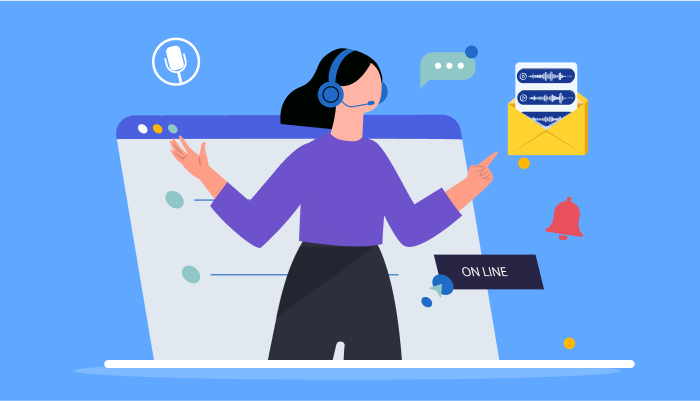 Previously, only large companies had both the money and the means to set up a physical call center. Thanks to numerous software innovations, however, any company can quickly and easily set up a customer support system without the need for additional hardware or even a designated office space. In addition, virtual call center are increasingly popular. The best call center software allows for integration with any existing physical assets such as telephones, negating the need to upgrade your hardware to take advantage of its many benefits. In a nutshell, call center software could be just what your business needs to grow and thrive in an ever-changing market space.
What Makes Call Center Software Great?
As previously mentioned, call center software generally supports a host of great features designed to make your customer support system more streamlined and efficient. However, not every piece of software will excel in every single one of its functions. Therefore, to ensure that you get the best call center software available, you will need to pay attention to these crucial features and functions: IVR, or interactive voice responses, can be customized to suit your needs and the needs of your customers. Inbound and outbound call management, which allows your agents or employees to manage customer queries and complaints (inbound calls) as well as promotional material (outbound calls). Call routing redirects customers to the nearest available agent, reducing wait times. Omnichannel support, which allows for more than one channel of communication between agents and customers. CRM (or customer relationship management) allows agents to access a customers' history with the business. Reporting, which allows customers to provide feedback on agents. So long as your choice of call center software supports these features, you should have no trouble setting up a robust and comprehensive customer support system.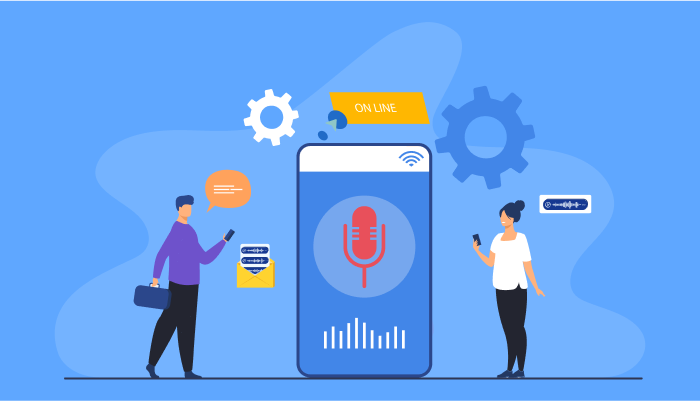 What is the Best Call Center Software?
With everything we have mentioned so far, you may be wondering what call center software provides you with everything you need. Our definitive pick is VoxDesk, which supplies you with an endless array of possibilities for streamlining your customer support system. The outbound call center VoxDesk supports multi-site businesses and remote work. It features an in-depth management system that allows you to keep track of the software's performance and your agents through a robust array of analytics. Additionally, it reports performance issues in real-time, allowing you to stay on top of everything easily. VoxDesk also supports multiple communication channels, including phone calls, and offers a diverse array of additional applications that can further bolster your customer support system. There are many more benefits that VoxDesk provides, and they can be taken advantage of by businesses, both great and small, thanks to its flexible pricing. In addition, the experience of using VoxDesk is customizable, allowing you to pick and choose what you need to keep your business ahead of the competition.
Conclusion
Investing in the right call center software can greatly influence the success of your business. With in-depth management tools and reasonable, flexible pricing, there is no doubt that VoxDesk by 500apps is the best call center software available right now. Still, so long as you keep the features we have listed, and your business needs in mind, making the right choice of call center software should be easy.
What Makes the Best Call Center Software?
#1
Use predictive automated dialer to make more calls at any point of time
#2
Minimize agent's fatigue using voicemail drops and sound boards
#3
Trigger advanced automation like adding call notes, sending emails based on the call outcome
#4
Increase lead generation by 5x with unlimited calls and minutes
#5
Choose your own provider to get the best possible industry rates
#6
Enable the call wrap-up time to limit the agent's time spent on calls
#7
Integrate call activity with built-in CRM.io and Outreachly
#8
Music on hold to fill the void
#9
Unbelievable pricing - the lowest you will ever find
#10
Everything your business needs - 50 apps, 24/5 support and 99.95% uptime
Join the SaaS Revolution
All-in-One Suite of 50 apps

Unbelievable pricing - ₹999/user

24/5 Chat, Phone and Email Support