How To Choose The Best Contact Center Software For Your Business
Our guide explains how to pick a contact center software that's right for you. When making your choice, let's discuss the most important features to look for.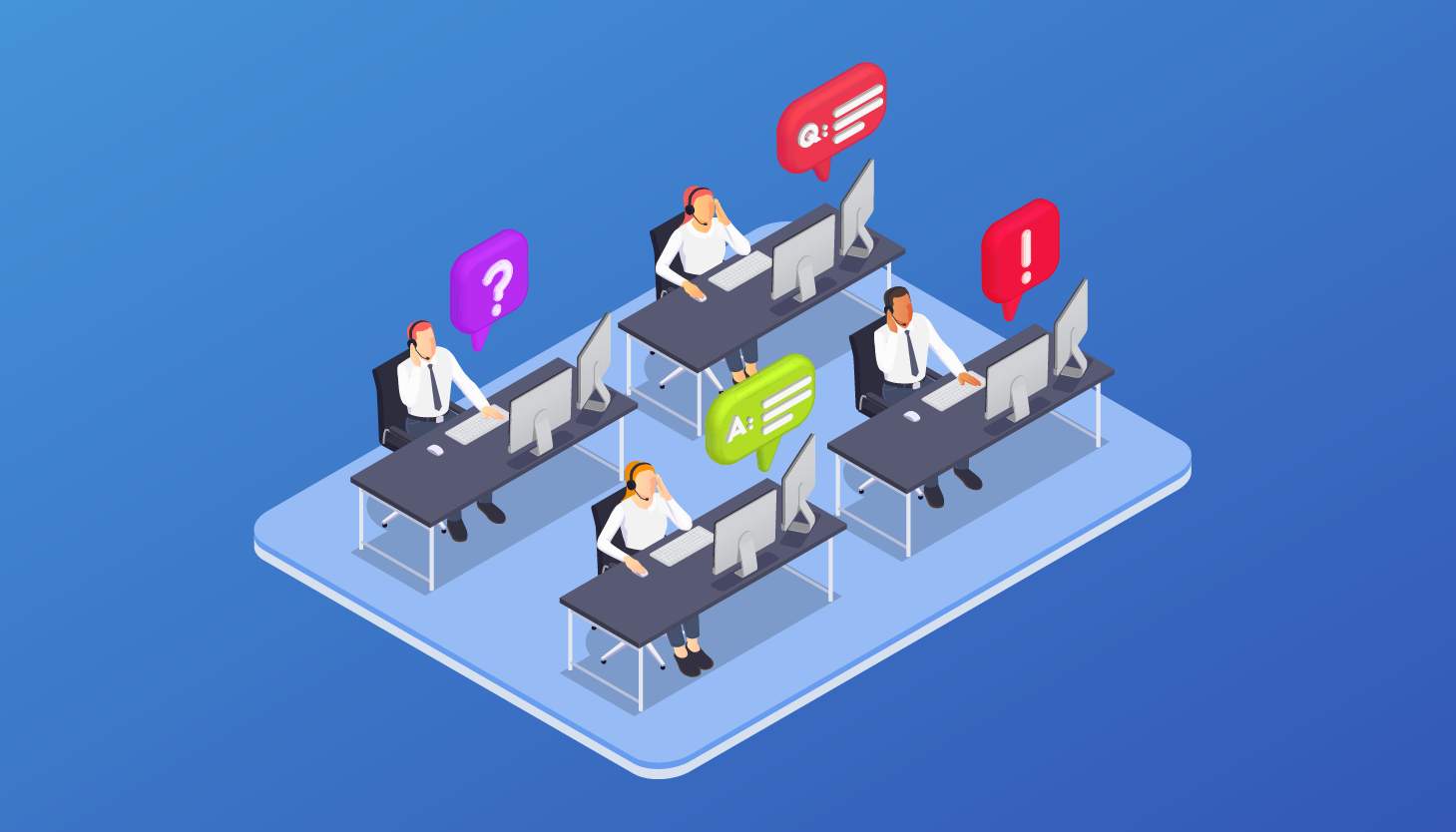 Customer service is an integral part of every business and customer satisfaction is integral to a business's success. Although unsatisfied customers who feel like they've wasted their money won't rally up with pitchforks outside your establishment, this will still ruin your company's reputation in the market which is basically corporate suicide. That's why every business needs a proper customer support channel and for that, they need a reliable customer contact software solution with a good feature-set such as the one offered by VoxDesk.
What is Contact Center Software?
Let's say you hire and set up a customer support team for your business. You can't just hook them up with phones and call it a day. You have the manpower, but you don't have the right tools yet. This is where cloud contact center software like VoxDesk comes in. It equips your business's customer service department with features such as call recording, auto/predictive dialing, and call analytics.
The Benefits of Using Contact Center Software
Now that we know about the tool, let's look at some of the major benefits it brings to the table.
1. Better Customer Service Management
Your customer care department is your frontline channel for customers to reach out to you if they are experiencing problems with your product or service. On a busy day, your customer service department is going to be flooded with calls, and these calls need to be addressed without much delay. Keep the customers hanging and they'll be even more unsatisfied. In such scenarios, contact service software helps manage the traffic. You can filter out customer queries through IVR or allow them to submit an automated complaint.
2. Manage Labor Costs
There's something that both businesses and customers have in common, they want to get the best value for their money. For businesses, investing in customer service is like a minefield. They need to make sure they're not wasting money on unnecessary resources and they're not overstaffing the department.
Imagine putting 100 employees on an 8-hour shift when you only get 50 calls that day. That's a lot of money wasted that could be put to better use elsewhere. Contact center software helps you navigate this minefield. With machine learning features that predict how many calls the department is going to receive, you can assign staff accordingly whether it's going to be a busy or a slow day.
3. Lower Costs
Instead of hiring an entire platoon of customer care agents, you can hire a handful of employees and pair them up with your contact service software. The software can reduce the workload and its features automated features can be used round the clock. In fact, many businesses lower their customer service department's cost of operation since they don't need to hire people to do a job that this software can, and efficiently at that.
How to Choose the Best Contact Center Software for your Business
With many contact center software solutions available in the market, you need to choose the right one for your business.
A wider selection to choose from is always better. While this may seem like a dilemma for some, just remember to relax and sift through your available options. For a business, features and reliability are important, so focus on these when evaluating different contact center software solutions. If you just started your business, then you're going to have a smaller workforce. Look for software solutions that offer the most features at a lower price. If your business has already taken off, then prioritize features, scalability, and reliability.
Factors to Consider when Choosing Contact Center Software
Here are some factors to consider to help you in choosing the perfect contact center software.
- Analytical Capability
Many software solutions these days leverage machine learning features to provide more value. Data collected from customer service calls can be analyzed to drive future decisions and forecast predictions so be on the lookout for a solution like VoxDesk that can give reports and insights.
- Integration
Scalability is an important aspect. Look for a software solution that allows for easy CRM integration since it will immensely improve your customer care channels.
- Software Scalability and Pricing
A good contact center software solution will be scalable for your business. If you're just starting out, then the initial price will be lower. When your business grows, you'll need more resources and you can upgrade your software features to accommodate such needs.
- Data Security
Consider the software's data protection and privacy features. You don't want sensitive customer data to be easily breachable, instead, it should be kept confidential and under tight security.
Things to Look for in Contact Center Software
A good contact center software solution like VoxDesk needs to have features that are crucial for your business like:
- Call routing
- CRM integration
- Cloud Technology
- Analytical insights and reporting
- IVR
- Call scripting
- Call management
Businesses center themselves around the needs of consumers and their success depends on how well they cater to their customers. For this purpose, contact service departments have been established, and choosing the best cloud contact center software solution can help your business thrive in competitive markets.
What Makes the Best Call Center Software?
#1
Use predictive automated dialer to make more calls at any point of time
#2
Minimize agent's fatigue using voicemail drops and sound boards
#3
Trigger advanced automation like adding call notes, sending emails based on the call outcome
#4
Increase lead generation by 5x with unlimited calls and minutes
#5
Choose your own provider to get the best possible industry rates
#6
Enable the call wrap-up time to limit the agent's time spent on calls
#7
Integrate call activity with built-in CRM.io and Outreachly
#8
Music on hold to fill the void
#9
Unbelievable pricing - the lowest you will ever find
#10
Everything your business needs - 50 apps, 24/5 support and 99.95% uptime
Join the SaaS Revolution
All-in-One Suite of 50 apps

Unbelievable pricing - ₹999/user

24/5 Chat, Phone and Email Support