8 Ways You Can Speed Up Your Call Center Team In 2022
A business's call center is the centerpiece of its customer services. Call centers rely on agents to interact with callers. Hence, the effectiveness of each agent will affect how many customers they can interact with within a day.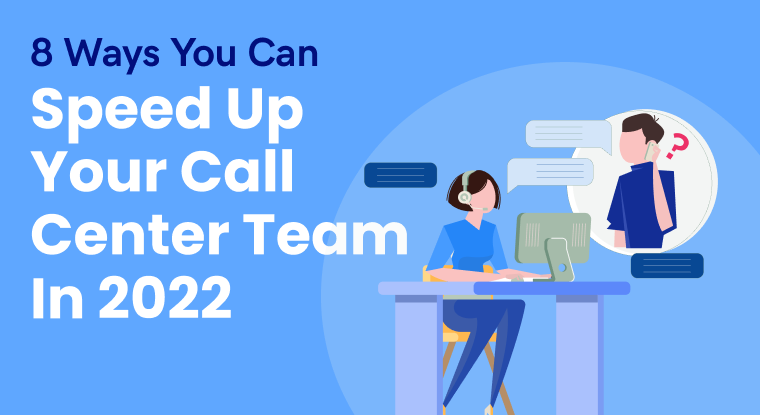 A business's call center is the centerpiece of its customer services. Call centers rely on agents to interact with callers. Hence, the effectiveness of each agent will affect how many customers they can interact with within a day. Their daily workload will determine the success of the department as a whole. To improve customer interaction, you need to improve the performance of each agent.
According to research, 61% of customers stopped doing business with an organization with poor customer service. Although many other factors can affect your customer service performance, your agent performance is a crucial area to consider.
Eight ways to speed up your call center agents in 2022
1. Best Practices
The performance of your agents will improve significantly when each agent knows what to do. You will achieve this by supplying each agent with the best practices for common problems. This will speed up productivity and minimize damage.
You can do this within a short period by asking professionals in your product's field to draw up a catalog of best practices. This will enable each agent to know what to do when they hit a snag or encounter demanding customers.
In addition, each agent will enter every situation armed with the proper knowledge of what to do when things start going south. This will improve their confidence and productivity. The more the agents work with your catalog of best practices, the more automatic they will become in complicated situations.
Each agent will do more quickly and be less frustrated with the confusion of difficult situations.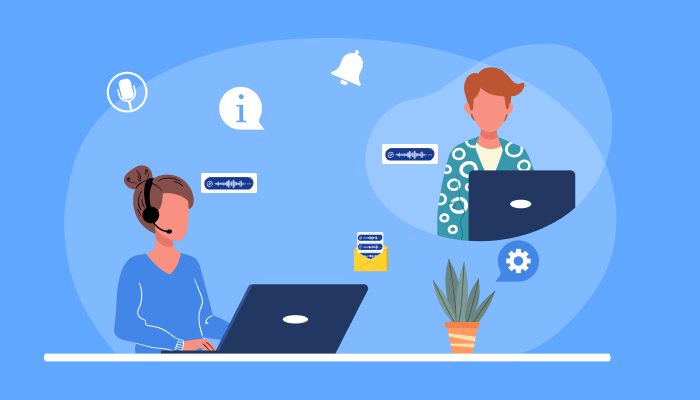 2. Training For New Agents
It is best practice to give appropriate training to each new agent you add to your employee fold. Please do this by familiarizing them with the role and letting them know how things are done. However, your training should not stop with new agents. Customers are dynamic, and so are their troubles. Hence, you need to continually train all your call center agents by giving them opportunities to broaden their skillset.
When you encourage your agents with more training opportunities, they see it as an opportunity to expand their careers. This will keep them more motivated. A motivated employee will be more diligent at work.
3. Embrace Technology
Technology will make their work more efficient no matter how good your agents are. With the growth of the digital space, you need to empower your agents with the best piece of call center technological solution out there.
Also, it saves you time and makes each agent more productive. A tool like VoxDesk handles the waiting list, and predictive dialing, so your agents can focus on what to tell the customers.
4. Use Live Recordings
This is a great way to improve your agent's learning experience. Recording each agent's calls will allow for reviews and corrections after each session. This will make agents get better with the next call.
Also, recording calls serve to settle customer disputes and potential lawsuits in the future. Agents might find it uncomfortable at first that every word they speak is being recorded. However, this helps them watch everything they say.
In addition, you can use the recordings of great sessions as training for other agents. This will enable a practical experience of handling customers better.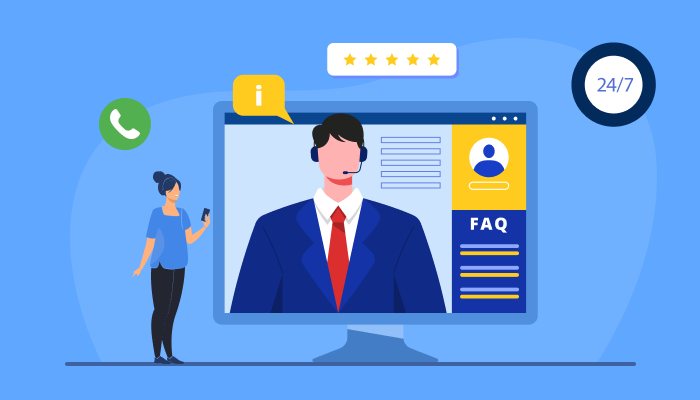 5. Listen To Employees
Your employees are the ones handling your customers. So, it would help if you listened to them. This is the simplest way to keep each agent happy and improve their efficiency. It would help if you allowed an open dialogue with your agents to let them discuss new ways to improve and the challenges they face.
This works two ways. When you listen to employees, they see themselves as more than a statistic and feel more valued. This will massively improve their mindset and make them more productive. Go one better and implement their suggestions in your workplace. Your employees will be more open to discussing the following business strategy.
6. Segment Customers
Another thing that slows down agent performance is the poor distribution of phone calls. The right software will gather customer details and direct their calls to the appropriate quarters. Furthermore, as each agent interacts with the agent, the information is displayed to navigate conversations better.
To do this, you should implement a thoughtfully developed IVR (Interactive Voice Response) menu. This will guide your customers to the solution they seek without speaking with an agent. Customers who have been satisfied will likely end the call and drop off the queue.
7. Reward Successful Agents
Another way to keep your agents motivated is b rewarding good work. For example, when an agent successfully and tactically handles a problematic customer, do well to make a verbal commendation. This will show other agents how things should be done.
Also, you can offer incentives for agents who meet their goals. Statistics have shown that agents will work harder when they believe they will be appreciated. Above all, incentives will create a friendly competition between agents.
8. Consult Your Metrics
If you use the right software, you will have data at your fingertips. This data can offer you invaluable insights on how to improve your call center. By evaluating metrics like Average Handle Time, Business Critical Metrics, Critical Customer Metrics, Process Critical Metrics, etc., you will have a comprehensive development platform to build on.
Another way to improve these metrics is by updating your best practices and sharing them with all team members.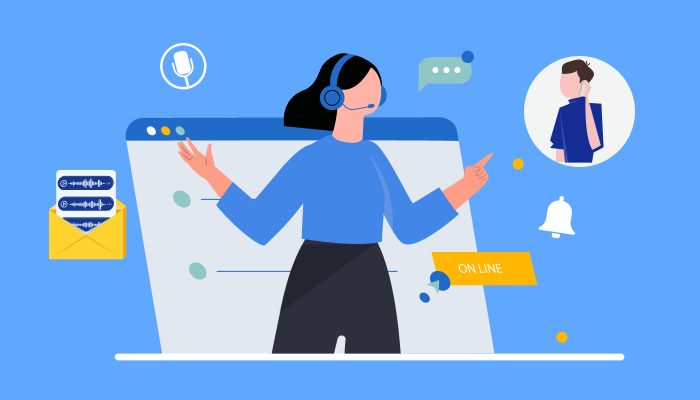 Conclusion
Suffice it to say, speeding up your call center team is not a day's job. It takes time. And if you implement the tips above, you are closer to better products than yesterday. VoxDesk is the best software to use. It automates your call center process with class-leading features like predictive dialer, automated voicemail drops, CTI, neural-sounding voices, soundboards, visual call flows, call notes, and so on. Also, the software record and stores each call to empower you to provide a better customer experience.
What Makes the Best Call Center Software?
#1
Use predictive automated dialer to make more calls at any point of time
#2
Minimize agent's fatigue using voicemail drops and sound boards
#3
Trigger advanced automation like adding call notes, sending emails based on the call outcome
#4
Increase lead generation by 5x with unlimited calls and minutes
#5
Choose your own provider to get the best possible industry rates
#6
Enable the call wrap-up time to limit the agent's time spent on calls
#7
Integrate call activity with built-in CRM.io and Outreachly
#8
Music on hold to fill the void
#9
Unbelievable pricing - the lowest you will ever find
#10
Everything your business needs - 50 apps, 24/5 support and 99.95% uptime
Join the SaaS Revolution
All-in-One Suite of 50 apps

Unbelievable pricing - ₹999/user

24/5 Chat, Phone and Email Support