Understanding Fundamentals of Best Call Center Services
Enough with the power rankings in call centres. Quality over quantity is the principle that call center services should begin to follow.Furthermore, customer service, not rankings, is the simplest way to distinguish your company from others in your industry. The better the service you can provide to customers, the more people will be interested in your offers.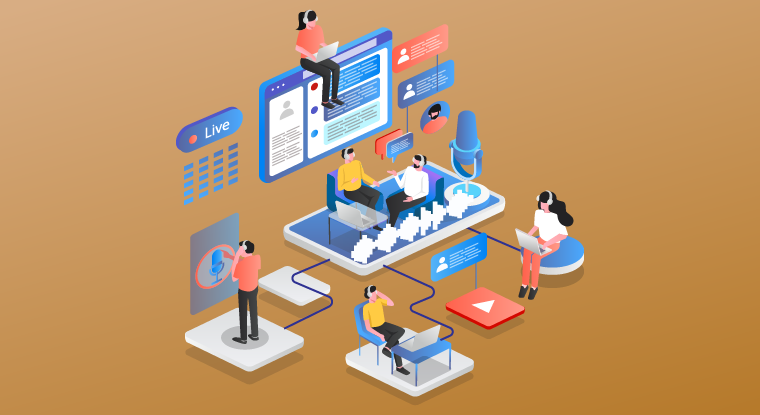 According to Microsoft's State of Global Customer Service Report, 58% of customers say that customer service influences their brand choice. In the same report, 61% of consumers say they have stopped doing business with a company because of a poor service experience.
Call center software services, like customer service, can make or break your company.
Instead of focusing on vanity metrics like rankings and revenue, concentrate on these 12 service fundamentals. The aspects of customer service that customers, employees, and leaders regarded as critical to the success of a business.
Call Center Services' Key Customer Service Fundamentals
Great customer service, like any other firm structure, is built on solid fundamentals. Here are 12 customer service fundamentals that your call centerprovider should focus on if you want to achieve unprecedented success.
1. Speed in resolving issues
Rapid response times are an obvious pillar of service that call center service providers should prioritise.
Not everyone has the patience to wait in line. If a customer is currently experiencing a problem, they expect it to be resolved as soon as possible.
According to a PEGA research report, 59% of customers believe that speed in resolving issues is the most important aspect of customer service.
In fact, both business leaders (46%) and employees (53%) agree that companies should prioritise problem resolution and response time. Customers expect promptness throughout the entire interaction, from initial contact to resolution.
People's most valuable resource is time, and customers have made it clear that waiting is inconvenient. Make it a priority to provide quick service and solutions to your customers. Do not rely solely on rankings; instead, pay attention to the BPO company's KPIs and SLAs.
2. Knowledge of product and service
A great customer experience is built not only on prompt responses, but also on accurate information. According to Deloitte, 66% of telemarketing call center services believe that customer accuracy will be a priority in the future.
That means that in the coming years, there will be a greater emphasis on product and service knowledge. Instructions should be short and concise, and agents should know how to properly listen to customers in order to provide value-added information rather than noise.
3. Reliability
Reliability and service knowledge go hand in hand. When customers have to interact with the call center multiple times for the same issue, the customer experience suffers. That is something that BPOs and businesses do not want.
According to MIT Sloan Management Review research, service reliability is the "core" service for most customers. Simply put, dependability is at the heart of excellent service.
Large, well-known US firms, on the other hand, are more deficient in the reliability dimension than in any other. That is, there is still much work to be done to improve service reliability. That is why call center services are rising to the occasion.
More BPOs focusing on improving service design and training their agents to be detail-oriented can help mitigate or eliminate service unreliability.
4. Proactivity
Modern BPOs are adopting and developing proactive communication techniques and technologies.
Omnichannel Services is a good example of this. Companies that use omnichannel strategies retain an average of 89% of their customers, while companies that do not use such strategies retain only 33%.
According to the data, omnichannel is a value-added trend that will likely persist in the industry for a long time. It now plays a critical role in assisting customers to interact with your brand at all levels across all touchpoints and provide a consistent experience throughout their purchase.
Among the many other trends that encourage proactive behaviour are:

Data-driven Marketing Augmented Reality Chatbots

IVR for Voice Commerce
5. Ease of Access
With the advancement of technology, customers expect nothing less than ease of access to their preferred mode of communication.
However, this is not always the case for BPOs, as some lack the necessary technology to handle the influx of calls and inquiries. This is a problem for both businesses and customers.
According to a Microsoft study, the "inability to connect with a live person for support" and "automated IVR" are two of the most frustrating aspects of the customer service experience for 34% of U.S. respondents. And the majority of these are the result of obsolete technology and processes.
Although 34% may seem manageable, keep in mind that 61% of consumers stopped transacting with a business after a poor service experience. A company's reputation can suffer greatly as a result of poor service.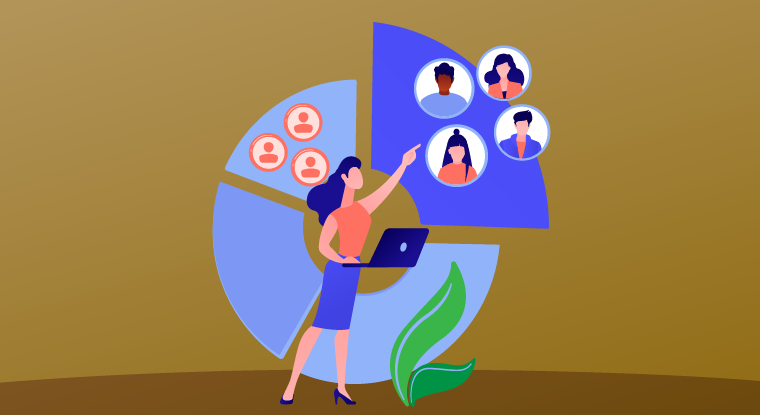 6. Personalization
Knowing your customer is essential for providing excellent service.
According to a University of Nebraska - Lincoln study, personalization has no direct relationship with loyalty. It instead improves customer-brand communication. Which is another crucial aspect of customer relationship management service.
It does, however, help to drive customer satisfaction towards your company. However, trust can sometimes be influenced indirectly.
7. Digital Edge
The importance of technology in the call center setting cannot be overstated. Technology is a key enabler of BPO and plays a significant role in its success.
A study on the relationship between quality and technology in a BPO setting concluded that there is unquestionably a relationship between the two.
Technology enables businesses to accelerate the adoption of best practises. It also helps to maintain a high level of service quality even during maintenance hours. In a nutshell, it adds value to both buyers and service providers.
Because of this value, companies seeking BPO are actively looking for ways to leverage the benefits by utilising technology.
8. Consistency
Each call centerprovider's goal is to provide a seamless and secure service experience for all customers at every customer touch point. Consistency means that the experience and information conveyed are the same regardless of the channel (email, webchat, phone, etc.).
However, consistency appears to be a major issue for BPOs.
According to a Customer Experience Executive Report, only 10% of organisations believe they are "excellent" at meeting expectations.
According to the same study, 70% of customers consider First Contact Resolution to be the most important factor when interacting with a brand.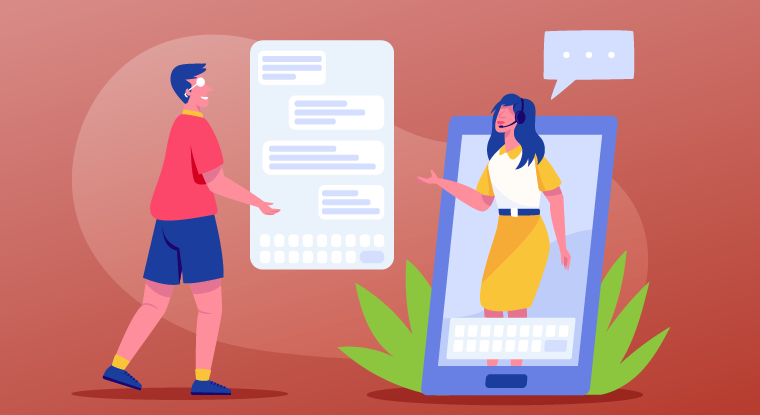 This conclusion is emphasised even more in Customer Contact Week Digital's 2019 Market Study. According to their research, 66% of call centerbusinesses are interested in investing in Advanced Analytics to provide a better customer journey. This is done not only to speed up customer service with AI, but also to ensure service consistency.
9. Customer-centric service delivery
Everything about service should revolve around the customer's comfort. As a result, any innovations or new strategies should be aimed at improving service quality.
As a result, new generation BPO firms are implementing AI tools to improve and speed up customer service. Sentiment analysis, for example, can help speed up processes by quickly identifying sentiments within a large data set, often faster than a call centerrepresentative.
By scanning keywords in a customer's message, AI can determine their expression and tone. This aids in the analysis and management of customer experience across multiple touchpoints.
CRM is also a popular tool used by call centres to provide customer-centric service delivery. CRM allows live agents to identify pain points and provide answers to all related questions that customers are having difficulty answering.
10. Nurturing Responsibility
Businesses are so focused on competing that some choose to ignore their customers' complaints. BPOs who care about vanity metrics, such as their rankings on various websites, spend a lot of money just to look good.
Unfortunately, that is not how responsibility is developed.
It is good business to listen to customer complaints and respond appropriately. Customers appreciate it when their expectations are met. In order to solve and anticipate problems, employees must be adaptable and creative.
11. Creative Thank You's
Most BPO companies will not take the time to thank their clients.
Although it may seem out of place, thanking you for using your services and purchasing your products means a lot. For one thing, it conveys the message that your company cares about them. And that their time and effort in inquiring about or getting to know your company is valued.
Customers can be shown how grateful you are in ways other than words. You can also demonstrate it through special offers and additional services.
Concentrate on BPO firms that understand how to make customers feel special. It is a significant improvement to your business image and will truly help you stand out.
Fundamentals of Call Center Services Sign Up 14-Day Trial
12. Customer Retention
Customer retention is linked to customer satisfaction.
If you want your customers to remain loyal to your brand, find a BPO partner who can provide a positive and long-lasting customer experience.
Look at a company's Net Promoter Score (NPS) and Customer Effort Score to see how well it can satisfy its customers (CES). These are the ultimate performance indicators that will assist you in determining whether a BPO company can truly assist you with your goal.
For Best Call Center Service Applications
Are you looking for a dependable Call System application that understands all 12 fundamentals of providing excellent customer service? We are the best option for you.
We are VoxDesk, the leading provider of Call-Service App services to SMEs. Our wide range of services and unwavering focus on quality over quantity, industry discipline, cutting-edge technology, talents, and business transparency ensure the best results.
What Makes the Best Call Center Software?
#1
Use predictive automated dialer to make more calls at any point of time
#2
Minimize agent's fatigue using voicemail drops and sound boards
#3
Trigger advanced automation like adding call notes, sending emails based on the call outcome
#4
Increase lead generation by 5x with unlimited calls and minutes
#5
Choose your own provider to get the best possible industry rates
#6
Enable the call wrap-up time to limit the agent's time spent on calls
#7
Integrate call activity with built-in CRM.io and Outreachly
#8
Music on hold to fill the void
#9
Unbelievable pricing - the lowest you will ever find
#10
Everything your business needs - 50 apps, 24/5 support and 99.95% uptime
Join the SaaS Revolution
All-in-One Suite of 50 apps

Unbelievable pricing - ₹999/user

24/5 Chat, Phone and Email Support