The Innovative Features You Can Look Forward To in Your Call Center Software
To help you get started, this post will evaluate innovative features that any good virtual call center must-have.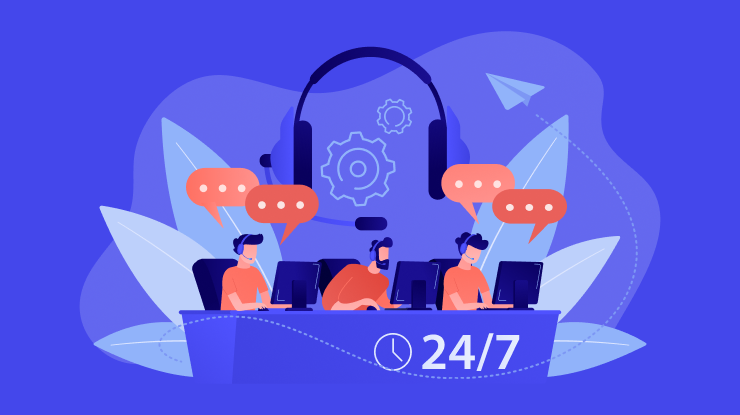 Investing in a call center software is the surest way to improve customer relationships and create the competitive edge that will benefit your business. Besides, call center software also help to pinpoint areas of improvement. This means that you can improve your overall customer service and boost your ROI in the long run. However, with the many software online, finding the best one might be daunting, especially if you don't know how to distinguish the best from the rest.
A Brief Introduction to the History of Call Center Software
Call center software dates back to the 1960s. At the time, the UK-based Birmingham Press and Mail installed the Private Automated Business Exchanges (PABX), where call center agents handled customer queries. This continued until 1973, when call centers took the center stage, receiving attention from all over. Around this period, call centers expanded to feature airline reservations, telephone sales, and banking systems. By the 1990s, the centers had been embraced on the international scene.
What Are the Innovative Features You Can Look Forward to in Your Call Center Software?
Usually, customers depend on call center agents' effectiveness in handling their calls. If this can't be achieved, customers can get angry and will likely turn to rival products or services. What's more, we live in a social world where clients can easily leave bad reviews about a company that can't meet their expectations.
To avoid this from happening, call center software can automate and streamline processes. This, therefore, makes it imperative to find the best tool with remarkable features that help the support agents to deliver on their promise. Before picking any cloud call center software, you should determine whether it has the following features.
1. Omnichannel Support
While you might be looking for a call center software, you should consider whether the tool supports other communication channels. A good software should allow you to communicate using other channels. It should allow for third-party integration. For example, you should be able to integrate it with email, social media, and live chat.
The goal here is to find a reliable software that provides maximum convenience when using other productivity tools. This is what VoxDesk offers. You can integrate it with other digital solutions, which helps to foster greater efficiency in your organization.
2. Cloud-Based Calling
Another thing you want to confirm is whether the solution provides cloud contact center software. Operating on the cloud ensures that your phone systems rely on the internet, not conventional phone lines. Besides getting the advantage of easy setup, cloud-based solutions also provide robust security and make it easy to scale up or down depending on your business needs.
3. Call Recording
The call recording feature is a must-have in any call center software you plan to choose. Just as the name suggests, this feature lets you record inbound and outbound calls. This feature allows you to track and monitor the effectiveness of your call center agents. You can also use call recording to train your staff and set benchmarks for call quality. Still, it's a great way of making sure disputes are resolved.
4. Call Tracking and Monitoring
Call tracking and monitoring are essential metrics that you should evaluate from time to time. These metrics can help you to know how your agents are performing. You can also identify skills gaps and find ways of ensuring your agents are trained to provide better customer services. When your call center agents know they are being watched, they will do their best to deliver. In turn, your business stands to gain.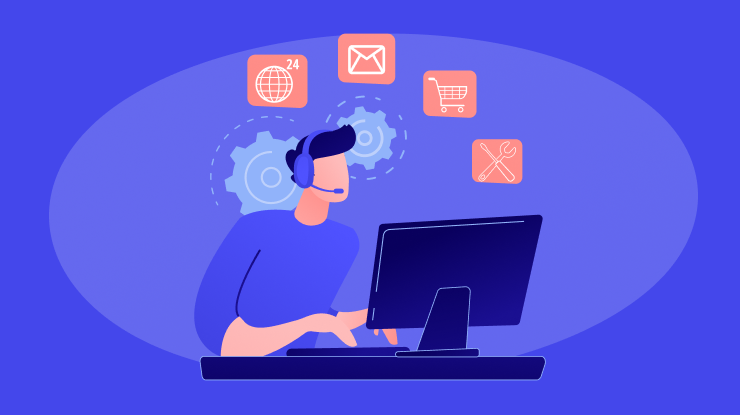 5. CRM Integration
Customers are the lifeline of any business. For that reason, it's worth knowing whether the call center software can be integrated with popular CRMs, including CRM.io, Salesforce, Pipedrive, etc. Such integration will help your support team to know your customers better. By doing this, services can be optimized and personalized to suit customer expectations. CRM integration also helps to create an organized and efficient working environment. It will always be easy for your team to know how best to surpass clients expectations.
6. Interactive Soundboards
The call center software should power up inbound and outbound communication with soundboards. Soundboards allow your support team to play pre-recorded sounds in your phone system. Ideally, this is an opportunity for you to play promotional messages to your callers. You can entertain your customers as they wait in line. Interactive soundboards can be a great way to inform your clients about upcoming products/services, discounts, and other great things your business offers. So, apart from ensuring the software allows for integrations, you should also confirm that you can play pre-recorded messages to your clients.
7. Call Analytics
You also want to be sure that the virtual call center software provides you with reporting features to garner deeper insight into your business. Detailed call analytics should help you make better decisions. Analytics will help you know the reasons behind the surge in missed calls, declined calls, returning calls, traffic drops, and more. These stats are vital when making sales and marketing decisions.
8. Intelligent Call Routing
The right call center software for your business should also offer you an intelligent call routing feature. This can be helpful during peak hours when it's often difficult to manage an influx of clients demanding specific services. Call routing helps to ease the pressure your agents are likely to face when many customers are calling. With intelligent call routing, customers are redirected to available agents. The routing style based on expertise also prevents customers from being directed to help desks that might not offer them the solutions they want.
What's Next in Call Center Technology?
With most businesses focusing on their customers' needs, specific trends should be expected in call centers.
1. Omnichannel Solutions
The notion of providing omnichannel support is something that will continue over the coming years. Digital solutions will continue to offer various ways of integrating call center software with other tools. It's worth noting that technology is evolving rapidly. Therefore, call centers must keep up. They must incorporate new technologies to ensure they are in tandem with the latest customer needs and preferences.
2. Artificial Intelligence
Artificial intelligence (AI) is the next big thing in call centers. AI will bring a huge difference to call centers since it will reduce the need to use manual call routing anymore. Conversations will be easily routed to the most qualified individuals that can provide the much-required assistance. This leads to greater efficiency from the support desk.
3. Chatbots
The use of chatbots has been on a rising trend, and this is expected to continue over the coming years. Chatbots is a form of conversational AI, where services can still be provided without the need for human input. Arguably, this will pave the way for 24/7 customer support without the need to hire more call center agents.
Benefits of Using Innovative Features in Your Next Campaigns
So, why is it important to use innovative call center features to your advantage?
1. Improved Customer Services
Call centers are there to make sure customers get quality services. Your agents represent your company. Therefore, the best way to promote your business is by using a software that makes it easier for your agents to deliver. A call center software should offer the innovative features discussed in this post. These handy features guarantee that competitive customer services are provided to put your business ahead of the rest in the market.
2. Enhanced Productivity
Providing exceptional customer service isn't easy. Building strong relationships with your clients and meeting their needs might take years. However, with innovative features offered in a call center software, it doesn't take time before you know your clients. The call analytics data can be used to optimize and personalize services to guarantee clients are happy and satisfied.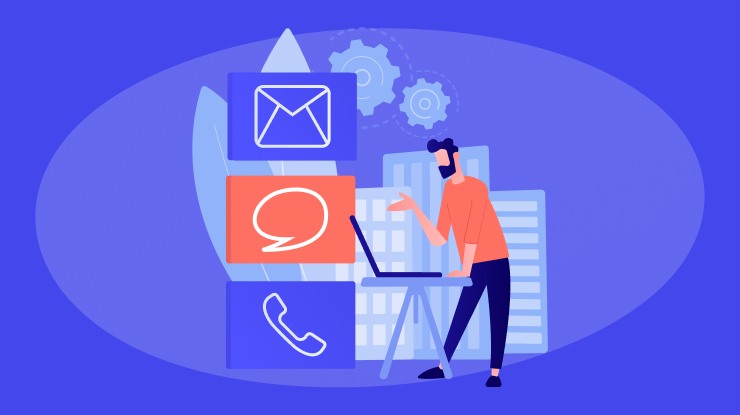 3. Cost-Effective
With features like call dispositions, auto-dialers, call recording, call analytics, etc., you don't have to hire many call center agents to meet your customers' needs. The right tools provide a cost-effective approach to dealing with your clients. For example, you can use call disposition to tag call outcomes. This simplifies the process of attending to your clients' needs.
4. Build a Good Company's Image
Finally, your quality of services will determine how your brand will be perceived. Your customers will talk about your brand on social media and other platforms. Providing exceptional services guarantees they will have something good to say about your products/services. So, in a way, a virtual call center software with powerful features helps you to build a professional image of your company.
This guide has outlined innovative features you should be on the lookout for when choosing a call center software. The features discussed herein will ensure you choose a tool that fits your business needs. More importantly, these features will help your agents to deliver on the promise of making your clients and prospects happy. 500Apps developers introduced VoxDesk to ensure you have all the innovative features a great call center software should have. Get started with the software today for just $14.99.
What Makes the Best Call Center Software?
#1
Use predictive automated dialer to make more calls at any point of time
#2
Minimize agent's fatigue using voicemail drops and sound boards
#3
Trigger advanced automation like adding call notes, sending emails based on the call outcome
#4
Increase lead generation by 5x with unlimited calls and minutes
#5
Choose your own provider to get the best possible industry rates
#6
Enable the call wrap-up time to limit the agent's time spent on calls
#7
Integrate call activity with built-in CRM.io and Outreachly
#8
Music on hold to fill the void
#9
Unbelievable pricing - the lowest you will ever find
#10
Everything your business needs - 50 apps, 24/5 support and 99.95% uptime
Join the SaaS Revolution
All-in-One Suite of 50 apps

Unbelievable pricing - ₹999/user

24/5 Chat, Phone and Email Support