Best Practices for Call Center Teams
Call centres use a variety of tactics to achieve one common goal: to provide great customer service experiences. These strategies must handle all aspects of running a call centre in order to be effective.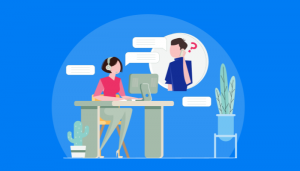 Are you providing the best call center service to your customers?
Customers are kings. Any business that treats them as such will make money. Your business's success lies heavily in the way you treat your business. When you keep them happy, they recommend you to others and will always come back to patronize you. Providing excellent customer service is vital to your business. However, having a call center in place is not the only requirement; knowing how to dole out the best service is the trick. Ensuring that you offer your customers the best service depends on having the proper agent training, having the right software, and continually improving. To help you get the best out of your call centers and make your customers happy, here is a list of the best practices for call centers.
List Of The Best Practices for Call Centers:
Have An Effective Knowledge Base
Even with the crudest of tools, knowing what to do with them yields unexpected results. You need to have the right information at your fingertips as an organization. You will provide better customer service when you know the right thing to do. With the proper knowledge about your organizations' activities and offers, call agents will provide callers with the correct information at the right time. When data is easily accessible, customers will be eager to call again.
Serve Your Customers
Customers should be the central figure. If you do anything wrong, they might not come back. Hence, it would be best to serve your customers the central figure of your services. Whatever expectations customers have set for you, beat it. Once you can get it right with customers, they can be a consistent source of revenue for years. Suffice it to say, customers in the digital age are different from traditional customers. Due to the ease with which they can switch digital to competitors, customers have a high level of business expectations. Also, they have different expectations from brands.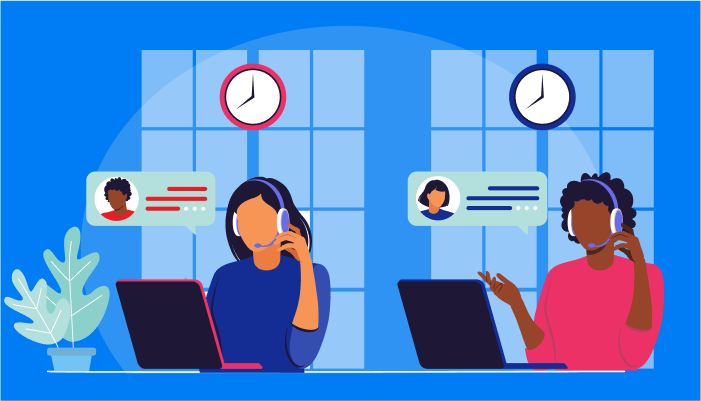 In addition, with a few clicks, customers can leave reviews and ratings on your business. Your business can also be the next topic of trending conversation on social media. Hence, organizations need to be careful with managing 21st-century customers. The key is figuring out what your customers expect and adjusting your services to please them appropriately. Do not answer calls begrudgingly or without enthusiasm. In all, offer value. Value remains a constant way of serving customers. If you give customers value for every call they make to your business, you have made the highest level of service to them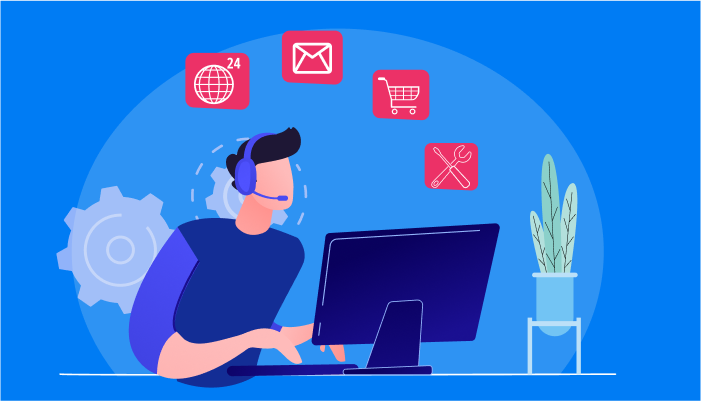 Create & Implement SOPs
To effectively run a call center, you need to create and use SOPs. Standard Operating Procedures or SOPs are files that outline how your employees will manage certain situations and processes. SOPs can be documents or videos that help your team handle some tasks. Some of the SOPs a call center should have include: A training video for new team members. It can also be videos on how to engage customers on specific topics. A guideline on how to access the organization's knowledge base to locate information. An outline of how to record customer information A follow-up guide and some other documents A performance management document to manage critical standards and expectations within the call center. In a call center, the SOP defines everything. It helps business call centers pursue compliance, maintain specific standards, and meet business objectives. In addition, the SOP helps your employees improve in their professional duties. However, defining an SOP is not general for all businesses. To know what will work for you, you should engage your call agents and ask them what will help them perform better. This is because employees hold valuable insight on their own and from the perspective of their customers. Also, you can create a procedure that enables employees to provide immediate feedback on what customers are saying.
Call Center Agent Training
No matter the quality of tools you have at your disposal, the success of your customer service depends on the quality of agents you have at your disposal. Your agents are what customers hear about your company. In addition, they serve as a representation of the organization's standards and policy. So, not only do quality call agents make customers happy and vice versa, they sell your business better to customers. Hence, you need to appropriately invest in making quality agents be behind all customer calls. You can do this by employing the best in the field—which can be pretty expensive. The cheaper alternative is you can invest in training your current call agents. With proper training, you can significantly increase the quality of customer agents in your organization. However, since the industrial needs of businesses differ, you should tailor the training of your agents to your organization's value, vision, use cases, or policies. While training your agents, you can play your top recorded calls to serve as a standard. Do well to offer timely reviews for difficult situations, provide video tutorials on the software you use, and use call center best practice documents.
Monitor Your Calls
You need to monitor your calls. Call monitoring helps you stay on top of situations and maintain a standard for your call center. To properly monitor your calls, you should use the appropriate software for call tracking. The software helps you record customer information to access it at a moment's notice. In some cases, you can use the call recording feature to listen to previous conversations for assurance purposes. When you monitor calls, you will improve your current level of customer service over time. Also, taking down customer information will help your team follow them up later. Finally, following up with your customers will help you find out if they got what they wanted, and you can pitch additional products to them.
Use the right software.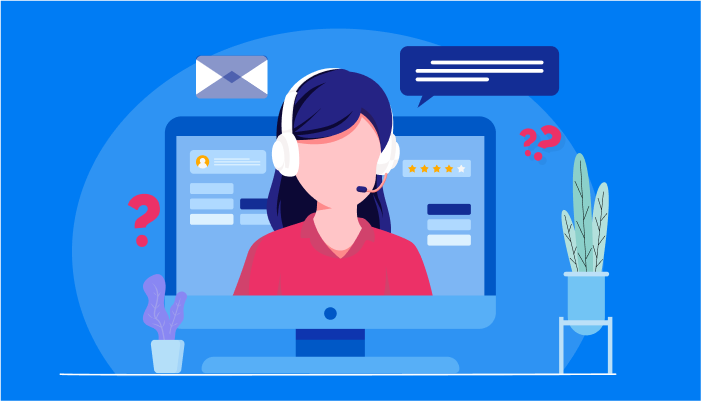 Even with the best agent, a poor choice of software will worsen your customer service. Call center software comes in various forms. They can be on-premise, cloud-based, hosted, or browser-based call software. Also, they differ in cost, functionality, deploying time, scalability, maintenance, and robustness. Your choice should be based on your need and several other factors. In all, you should choose a deployment model that enhances the capability of your business to provide excellent customer support and service. The software should tick several feature boxes, including Dialers, Automatic call distributors, Interactive voice response, reporting and analytics, virtual queuing, agent desktop tools, and workflow designers. Although you can be hard-pressed to find software with all these features, you should use one that ticks several of these boxes concerning your business needs.
Voxdesk.com
Voxdesk is a call center software that automates all your call center processes. The software helps you to generate more leads and set up more appointments. A product of 500Appds, the application is embedded—among other features—with class-leading features like: Predictive caller uses advanced priority rules to increase your call connections. Automated voicemail drops: helps you filter standard calls answered by humans and calls that end up in voicemails. Integrations: the software integrates seamlessly with other productive applications to give you an all-around business experience.
What Makes the Best Call Center Software?
#1
Use predictive automated dialer to make more calls at any point of time
#2
Minimize agent's fatigue using voicemail drops and sound boards
#3
Trigger advanced automation like adding call notes, sending emails based on the call outcome
#4
Increase lead generation by 5x with unlimited calls and minutes
#5
Choose your own provider to get the best possible industry rates
#6
Enable the call wrap-up time to limit the agent's time spent on calls
#7
Integrate call activity with built-in CRM.io and Outreachly
#8
Music on hold to fill the void
#9
Unbelievable pricing - the lowest you will ever find
#10
Everything your business needs - 50 apps, 24/5 support and 99.95% uptime
Join the SaaS Revolution
All-in-One Suite of 50 apps

Unbelievable pricing - ₹999/user

24/5 Chat, Phone and Email Support