Everything You Need To Know About Call Disposition
This post takes you through everything you need to know about call disposition, its benefits, and how you can use it effectively to your advantage.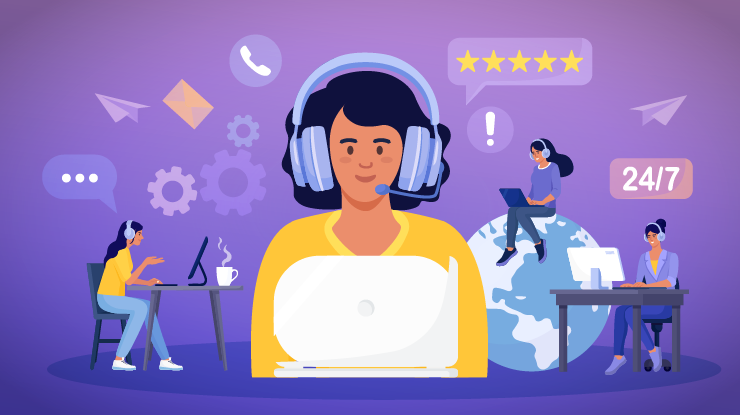 Call disposition refers to the label used when describing the outcome of a call. In any business environment, prospects normally respond differently to business calls. Some might be indecisive, some request product demos, while others are uninterested altogether. Whether sales have happened or not, it's imperative to record call dispositions. They are valuable data that helps businesses to optimize their services where necessary.
What is Call Disposition?
Call disposition is a valuable tool for call centers that provides a clear picture of call outcomes. Data obtained from call disposition can be used to determine areas of improvement. Tracking call outcomes can help sales reps gain valuable insights about optimizing their sales processes. For instance, if there are many rejected or disconnected calls, this can signal problems that need to be solved for increased efficiency.
Call center agents are always busy engaging with one customer after another. Their repetitive tasks can make it difficult to keep up with customer data. This can adversely affect their work efficiency. Automation helps to improve their service provision. Agents can work better, do more in less time, and ensure business operations run smoothly. This is where call dispositions come in handy. They help summarize the outcome of a call, providing call center agents with insightful information they can use to improve their services.
How Can Call Disposition Help You?
You may have guessed that call dispositions help provide your employees with informative details about handled calls. Data gained from a call disposition tool can also help you understand more about your clients and prospects. In VoxDesk, call dispositions can be fully customized depending on the metrics your business has prioritized. Examples of common dispositions include:
Inbound call dispositions:

Left voicemail
No answer, no voicemail
Connected
Do not contact (DNC)
Inactive/wrong number
External verification

Outbound call dispositions:

No answer, no voicemail
Gatekeeper
Left voicemail
Demo booked
Appointment set
Disconnected
Rejected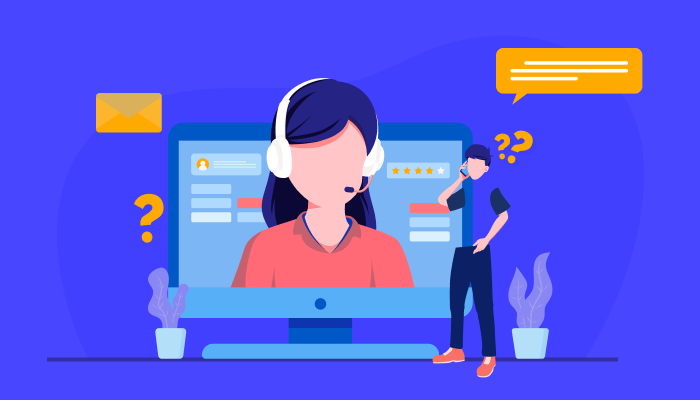 The outcome of any given call can be recorded and viewed in a report using call dispositions. For instance, after a call center agent ends a call, either outbound or inbound, they can pick a disposition from the list. They can also add comments or specific information about how the call transpired. With the set dispositions on a call, the next agent will have access to the information about the call. Therefore, an agent picks a call or makes a call with valuable information about the context of the call. This leads to a smooth conversation, and it prevents redundancy.
What Are the Benefits of Using Call Disposition?
Below is a look at how call dispositions can benefit your call center or contact center.
1. Boost ROI and Increase Efficiency
A call center software allows you to monitor and track the outcome of calls made between your representatives and your customers/prospects. Calls are given specific tags, which makes it easy for you to identify them. For instance, if a tag is labeled 'interested' or 'confirmed deal,' you can know how to proceed and close leads.
Contacts can then be organized in a way agents can make good use of valuable customer insights. They can know which prospects can be turned into loyal customers and which ones are dead ends. Over time, this leads to better ROI and increased efficiency.
2. Identify Areas of Improvement
When your employees are providing assistance to your customers through calls, they often encounter a number of issues about your product or services. Customers express their concerns to your agents. You can create tags about these issues using outbound call center software. Later, reports can be analyzed to identify areas of improvement. For instance, if customers complain about your app lagging, you can quickly identify and resolve the problem.
3. Improve Customer Experiences
Today, most businesses are customer-oriented since they understand their customers' power. Consequently, companies often strive to put the needs of their customers first. One effective way to ensure you provide high-quality support services is using cloud contact center software. Gaining context about previous interactions can help your staff provide better services. Customers are more likely to be pleased if they don't have to repeat the problems they are experiencing to your call centers.
A call center software can help you with valuable data about dissatisfied customers. You can track and monitor how your agents are helping these customers to resolve their issues. Doing this more often guarantees you don't lose clients because of product or service issues that can be resolved. Therefore, call dispositions help improve customer experiences.
4. Keep Your Agents on the Same Page
When using VoxDesk call dispositions, you can be confident that all your call center agents will be on the same page. Keeping your staff informed about incoming and outgoing calls isn't easy. It's time-consuming, and this is why using a call center tool can make things easier. Your call center staff will have the required details about your clients and the respective calls. Therefore, in a way, using a call dispositions tool leads to increased collaboration and efficiency.
5. Alert Colleagues To Follow Up
Sometimes your team will have to make follow-ups depending on the outcome of a given call. Call dispositions are also useful here. Adding the tag 'Follow Up Required' and a small note about the call details makes it easier to know what a customer needs or how they can be helped. Doing this more often also leads to improved customer service and a better return on investment.
6. Help Managers Stay Informed
Your company's contact center managers do not have time to go through your clients' contact history. However, call dispositions tags to provide a quick overview of the calls. Managers can quickly glance at the tags and understand how call center agents perform. If there are problems that haven't been resolved, they can also address such issues in time.
How Do You Use Call Disposition?
To this point, you understand how call dispositions work. You can use a call center software like VoxDesk to give you various ways of using call disposition tags to your advantage. This tool comes with tons of features, including: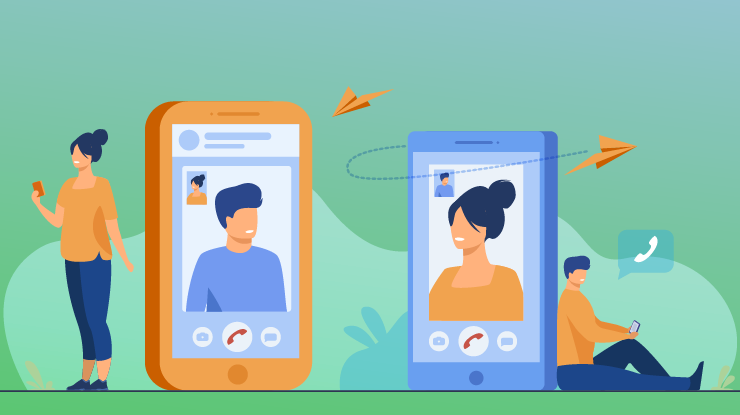 Automatic call dialers
Soundboards
Timely follow-up
Valuable insights
Call recording
Call analytics
Music on hold
Call center scripts
The software allows you to take your call center services to the next level. Since you can integrate with CRM.io and other third-party productivity tools, there's so much you can do to ensure your clients get optimized services.
Remember, you can use call disposition to create specific codes/tags that help your team provide personalized services. You can prioritize some tags depending on your business goals and objectives. Doing so guarantees that you can find ideal ways of enhancing customer services.
What Are Some Tips for Using Call Disposition Effectively?
The following tips will help you to make the best of call dispositions.
1. Use the Right Call Center Software
Your choice of call dispositions tool will make a huge difference in your campaigns. While there are many online tools, you should settle for the best software with powerful features. These features will impact how well you will be tracking and monitoring customer calls. A reliable tool is one that can be integrated with other productivity tools you're already using in your call centers.
2. Limit Your Metrics
Whether you're running a small or large business, it's worth realizing that you can't measure everything. For outbound call center metrics, you should select some that can help you improve your customer services. For instance, you can measure answer success rate, call abandonment, average hold time, and conversion rate. Knowing exactly what you need to measure and the impact the metrics have on performance is imperative. You can improve your team's performance by focusing on an area with a greater potential to boost their effectiveness in delivering services as expected.
3. Optimize Using Call Analytics
Call analytics helps you to identify what needs changing and what should be improved. The reports generated should guide your team to optimize their services where necessary. Reports shouldn't be taken for granted because they do help in identifying customer pain points. Therefore, the best way to improve customer service is by using call analytics effectively.
4. Involve Your Customers
It also helps to involve your customers in ensuring they understand their feedback's importance. Your team should communicate with your clients and inform them that their feedback will help in improving service provision. So, if a customer is not pleased with your product, call dispositions can be used to allow customers to tag how they feel about your products.
It's worth investing in a call center software since your call center agents will find it easy to provide better and improved services. Call dispositions will also pave the way for improvements in all areas. Apart from enhancing your service provision, you will also find ways of distinguishing your product/service from your rivals. VoxDesk call center software is a product of 500Apps that can help you leverage the power of call dispositions. Get started today by signing up with the tool for just $14.99.
What Makes the Best Call Center Software?
#1
Use predictive automated dialer to make more calls at any point of time
#2
Minimize agent's fatigue using voicemail drops and sound boards
#3
Trigger advanced automation like adding call notes, sending emails based on the call outcome
#4
Increase lead generation by 5x with unlimited calls and minutes
#5
Choose your own provider to get the best possible industry rates
#6
Enable the call wrap-up time to limit the agent's time spent on calls
#7
Integrate call activity with built-in CRM.io and Outreachly
#8
Music on hold to fill the void
#9
Unbelievable pricing - the lowest you will ever find
#10
Everything your business needs - 50 apps, 24/5 support and 99.95% uptime
Join the SaaS Revolution
All-in-One Suite of 50 apps

Unbelievable pricing - ₹999/user

24/5 Chat, Phone and Email Support