Why Cloud Contact Center Software Is Gaining Success?
The benefits of cloud contact center software are its flexibility and scalability, which can help organizations improve customer satisfaction and reduce operating costs.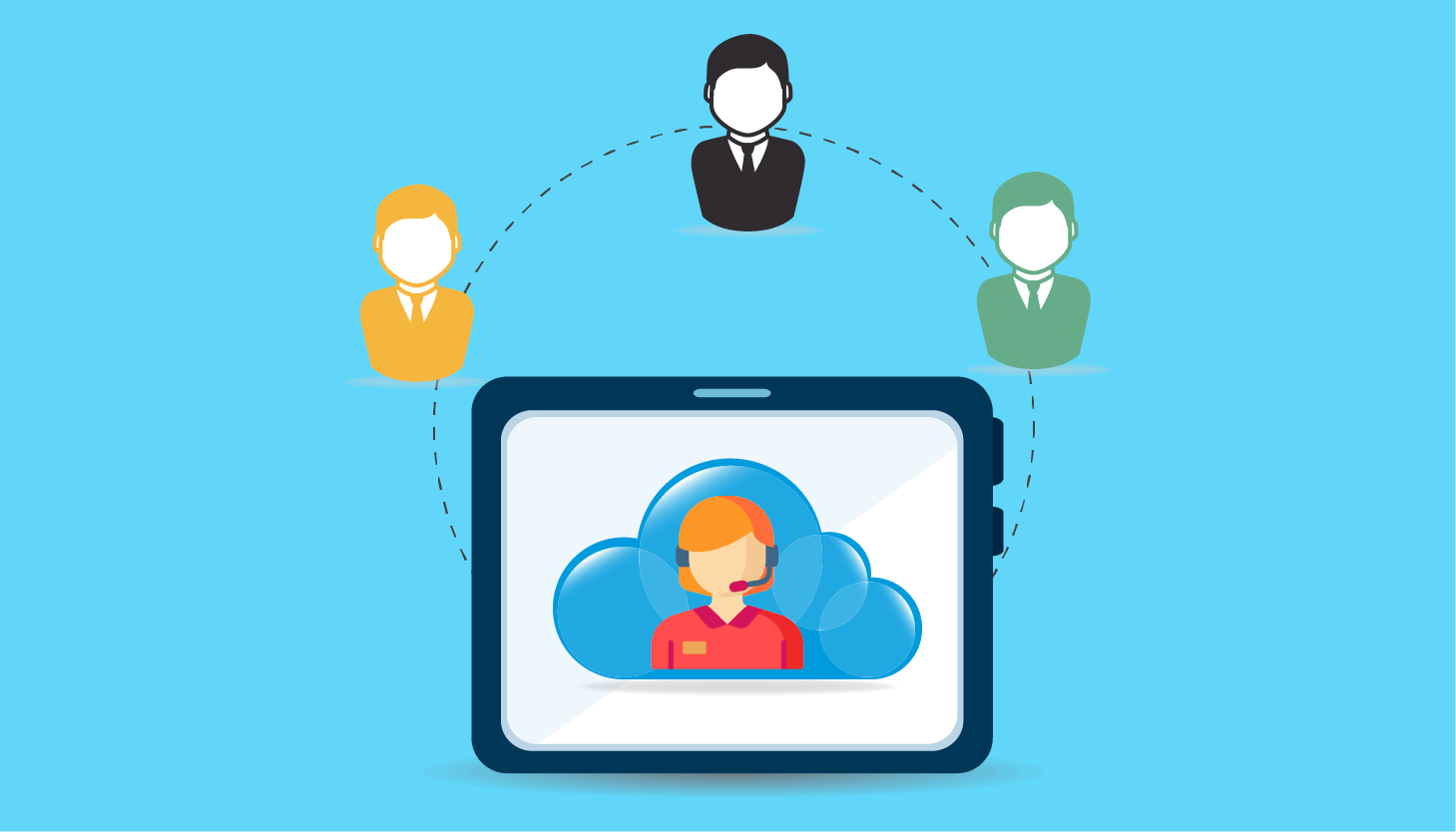 What is Cloud contact center software, and How does it Work?
Cloud contact center software is a specialized tool that provides advanced solutions for companies for their customer service challenges. It is becoming more powerful and successful because you can access it anywhere.
This software allows virtual call center agents to administer outbound communication through all possible channels. Many companies are thankful for this software because it gives them the ability to drive clients' satisfaction with timely response and service.
A cloud call center software like VoxDesk provides all channel communication through outbound calls, social media interactions, texts, and video communications. A high-speed internet connection manages this process.
The contact center providers carry out the server maintenance, technical setup, and equipment. You won't need to buy, install and maintain telecom hardware instead of the on-premises Private Branch Exchange (PBX). Instead, you will use a Voice over Internet Protocol (VoIP) technology to establish phone calls.
The cloud contact center software does all the work once you connect it to other channels like email or social media. Every interaction is bound to an account and allocated to the right agent to evade conflicts. A contact center then syncs data with your CRM software in the background so that no one is left behind.
When your contact center team login, they can receive emails, calls, or chat messages. Therefore, your company communicates with clients regularly using different contact methods. You would need to assign headphones, workstations, and a strong internet connection to your agents since all cloud contact center processes are over the internet.
Benefits of Cloud call center software
Some of the benefits of using a cloud call center software are: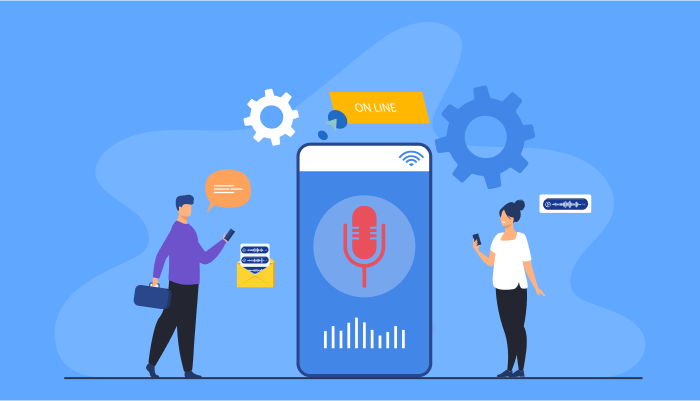 1. Flexibility and Scalability
The cloud contact center software can help companies scale up or down their products based on business requirements and customer traffic. And the software is flexible in the sense that it can reach out to customers using various methods: calls, text, social media, etc.
2. Swift Deployment
All cloud contact center processes are online, so you won't need to build an infrastructure to start the business quickly. Therefore, it will do all you need to establish the contact center faster.
3. High Speed to Market
Because companies do not need to install any hardware, they can get the center to begin its business in a very short time frame. Therefore, the contact center begins its work swiftly, and companies can attain their set goal using cloud computing technology.
4. Companies Focus Will Be On The Agent's Performance Rather Than System Maintenance
Companies can now shift their focus to their agents' performance instead of worrying about the maintenance of the system/hardware when they use cloud-based call centers, which will lead to increased efficiency.
5. Increased Business Continuity
In contrast to on-premise-based solutions susceptible to hardware failures that cause a temporal or permanent break in the business, cloud contact center software tends to have little or no problems, and business can flow smoothly from anywhere. All cloud-based contact center staff can access the software anywhere, irrespective of their physical location. They need a mobile device and a good internet connection, which leads to better business continuity in the long run.
6. Home Based Work
Home-based work allows all contact center staff to perform all official assignments from the comfort of their home. It helps companies keep a lot of native-speaking agents with more practical language skills at a lower cost and can easily decrease or increase the number of agents based on the call volume.
Advantages of Cloud Contact Center
The key advantages of cloud contact centers include.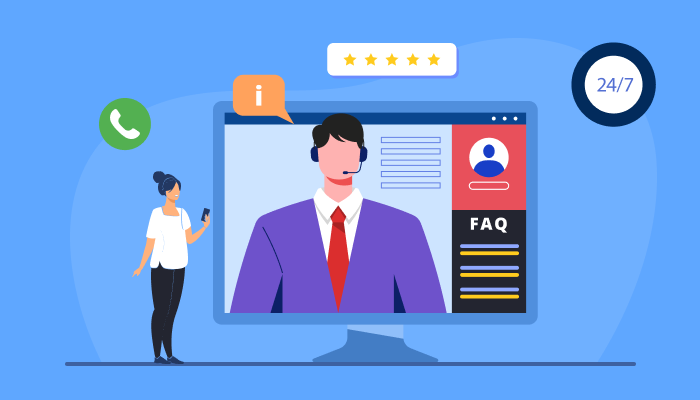 1. Obvious Improvements In The Success Rate Of Customer Service
Many Cloud contact centers record swift and significant increases in ratings, cost, and interaction options for customers immediately after launch. And success is measured in companies based on those with greater customer satisfaction, cost reduction, increased agent productivity, etc.
2. Greater Interaction Channels
Companies with cloud contact centers have more interaction channels like text, email, mobile business video, chat, etc. than on-premise contact centers because it is very easy to increase the number of channels by using a cloud provider.
3. Ability to Future Proof
Cloud contact centers can prepare companies using their services for the future, so they are not left behind when rival companies make innovations. Cloud-based users are more liable to use AI-enabled capabilities.
4. Lesser Operational Costs
It costs less to operate a cloud contact center than the on-premise own.
Conclusion
Cloud contact center software is rapidly becoming popular because of its many advantages, including its flexibility, utilization of all communication methods, and lesser cost. Companies are gradually switching from on-premise call center software to cloud call center software, which results in the software's success.
What Makes the Best Call Center Software?
#1
Use predictive automated dialer to make more calls at any point of time
#2
Minimize agent's fatigue using voicemail drops and sound boards
#3
Trigger advanced automation like adding call notes, sending emails based on the call outcome
#4
Increase lead generation by 5x with unlimited calls and minutes
#5
Choose your own provider to get the best possible industry rates
#6
Enable the call wrap-up time to limit the agent's time spent on calls
#7
Integrate call activity with built-in CRM.io and Outreachly
#8
Music on hold to fill the void
#9
Unbelievable pricing - the lowest you will ever find
#10
Everything your business needs - 50 apps, 24/5 support and 99.95% uptime
Join the SaaS Revolution
All-in-One Suite of 50 apps

Unbelievable pricing - ₹999/user

24/5 Chat, Phone and Email Support