All About Customer Call Center & Contact Centers
A customer call center is a centralised department that handles both inbound and outbound calls from existing and prospective customers. Customer call centres are either in-house or outsourced to another company that specialises in handling calls.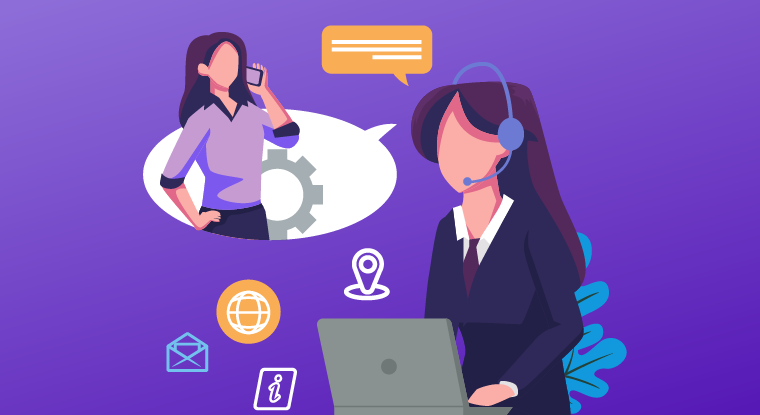 Key Difference Between a Customer Call Center and a Contact Center
Customer Call Center
Concentrate on one mode of communication, the telephone. Contact centres offer assistance through additional channels such as email, chat, websites, and applications. One or more customer call centres may be part of a contact centre.
Contact centres offer omnichannel support, assisting customers regardless of the channel or device they use. The choice of a customer call centre or contact centre is determined by the organization's products and services, the channels through which it provides customer support, and the organisational support team structures.
Customer Call Centers Work System
Customer call centres are used by online merchants, telemarketing companies, help desks, mail-order organisations, polling services, charities, and any large organisation that sells products or provides services over the phone. These businesses also use customer call centres to improve customer experience.
The Three Most Common Types
In customer call center that are inbound, outbound and blended customer call centers.
1. Inbound Customer Call Center
Typically, these customer call centres handle a large number of calls at the same time and then screen, forward, and log the calls. An interactive voice response (IVR) system can answer calls and use speech recognition technology to respond to customer inquiries with an automated message, or an automated call distributor can route calls to the appropriate customer call centre agents or recipients (ACD). In an inbound customer call centre, agents may handle calls from current or potential customers about account management, scheduling, technical support, complaints, questions about products or services, or intent to purchase from the company.
2. Outbound Customer Call Center
In these call centres, an agent makes calls on behalf of the organisation or client for tasks such as lead generation, telemarketing, customer retention, fundraising, surveying, debt collection, or appointment scheduling. To maximise efficiency, an automated dialer can make the calls and then use an IVR system to transfer them to an available agent after the caller connects. Outbound customer service call centres must follow the National Do Not Call Registry, a list to which citizens can add their phone numbers to avoid unwanted solicitation calls.
3. Blended Customer Call Center
Inbound and outbound calls are handled by this type of customer service centre. Customers have high expectations when it comes to customer service. They want their concerns addressed and resolved as soon as possible. When customers call for service or support, organisations must have representatives available, and those with customer call centres can more effectively assist customers in need. Customer call centres can make an organisation available 24 hours a day, seven days a week, or during a time window that corresponds to customer expectations.
Customer phone calls are valuable for reasons other than customer service. With some products or services, phone calls are the only way for organisations to interact with customers, and thus the only way to connect with them personally.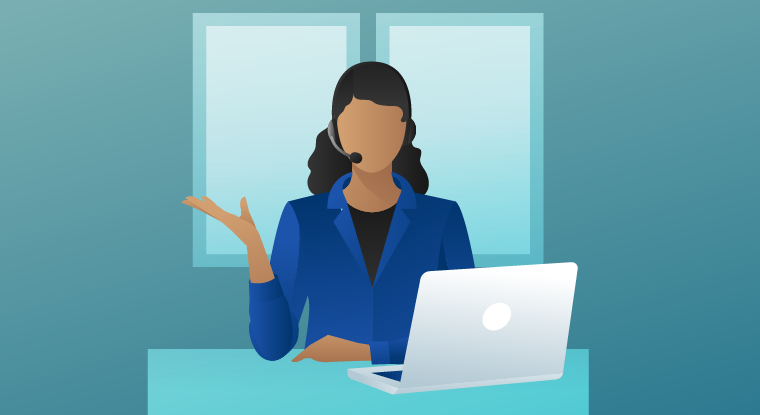 Types of Customer Call Centers
Beyond inbound, outbound and blended, further classifications of customer call centers include the following.
a. In-House Customer Call Center
The company owns and operates its customer call centre, as well as hires its agents.Outsourced customer service centre The organisation hires a third party to handle calls on its behalf, removing the burdens of hiring and training customer service representatives as well as investing in and updating customer service technology, which can reduce operating costs.
b. Offshore Customer Call Center
The organisation outsources its operations to a company in another country, often to save money on wages and to provide round-the-clock service. Reduced customer satisfaction due to language issues and a lack of knowledge about the organisation, product, or service due to distance are both disadvantages of an offshore customer call centre.
c. Virtual Customer Call Center
The company employs geographically dispersed agents who use cloud customer call centre technology to answer calls. Customer service representatives work in smaller groups in different offices or from home.
Customer Call Center Teams and Structure
Customer call centre teams are made up of many different roles, such as agents, team leaders, and IT personnel.
1. Customer Call Center Agents
Because agents speak directly with customers and handle their calls, they are the primary point of contact between an organisation and its customers. Agents may handle incoming or outgoing calls, depending on the type of customer call centre. Customer service representatives typically have excellent customer service skills, are well-versed in the organisation, and are creative problem solvers.
2. Team Leaders
For easier management, many customer service centres divide agents into smaller groups. Team leaders assist customer service representatives in deescalating conversations, resolving issues, and answering questions from customers or agents. Furthermore, team leaders must ensure that customer call centre agents are happy and fulfilled in their jobs.
3. Customer Call Center Directors
While team leaders manage smaller groups, customer call centre directors oversee operations and ensure that everything runs smoothly. Directors, or managers, establish metrics and expectations for agent performance in order to ensure that they meet customer expectations and keep the centre running smoothly.
4. Quality Assurance Team
Quality assurance (QA) is a practise that ensures products or services meet specific requirements, which is carried out by QA teams. These teams can monitor and evaluate agent phone calls in customer call centres to ensure that call quality and customer experience meet the standards of the centre. In some cases, customer service representatives perform the QA checks.
IT professionals. IT professionals are essential in customer call centres, especially those that operate remotely. While IT personnel are not limited to customer call centres, they do ensure that agents' technology and tools are up to date in order to keep the call centre running smoothly.
5. Customer Call Center Technology
At their core, customer call centres require two pieces of technology like Applications with call planning, Dialer automation etc there are several call-center applications with full functionalities to automate call-center activities.It is way back when customer service representatives require computers and reliable headsets to make and receive calls so that their voices sound clear and understandable to customers but they are now transformative with new and improved applications in place.
Remote customer call centre agents may also require improved internet access in order to access their organisations' customer call centre software on a consistent basis, so organisations may want to invest in newer applications , and especially home networking equipment for remote agents.
Other critical customer call center technology and software include the following:
ACD technology, call monitoring software, and speech analytics tools are all part of call management software.
Customer relationship management software is a type of workforce management software.
Outbound dialers for IVR software
Virtual assistant or chatbot technology
What Makes the Best Call Center Software?
#1
Use predictive automated dialer to make more calls at any point of time
#2
Minimize agent's fatigue using voicemail drops and sound boards
#3
Trigger advanced automation like adding call notes, sending emails based on the call outcome
#4
Increase lead generation by 5x with unlimited calls and minutes
#5
Choose your own provider to get the best possible industry rates
#6
Enable the call wrap-up time to limit the agent's time spent on calls
#7
Integrate call activity with built-in CRM.io and Outreachly
#8
Music on hold to fill the void
#9
Unbelievable pricing - the lowest you will ever find
#10
Everything your business needs - 50 apps, 24/5 support and 99.95% uptime
Join the SaaS Revolution
All-in-One Suite of 50 apps

Unbelievable pricing - ₹999/user

24/5 Chat, Phone and Email Support