How to Manage a Virtual Call Center
Working remotely is becoming more popular in the workplace. Thus, remote teams are a wonderful opportunity for professionals and managers to flourish in production and efficiency. The same is true for call centres. When we talk about call centres, we usually mean a physical customer service operation that is in charge of making and answering phone calls. A remote or virtual call center provides the same customer support duties as a traditional call center but employs a team of agents who work from home or in co-working spaces rather than in an office environment.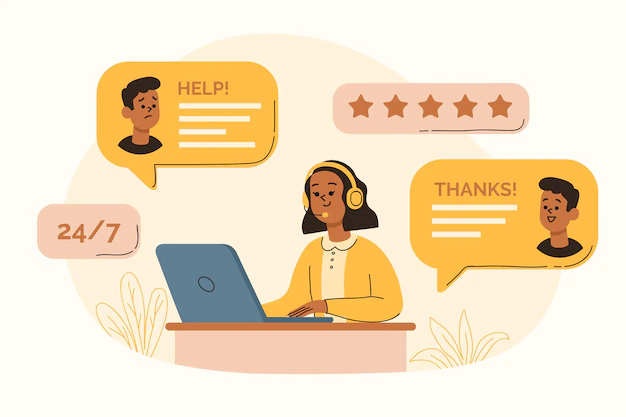 What is a Remote or Virtual Call Center?
A remote team interacts with clients and team members using cloud-based contact centre software, collaborating online rather than in person. With less reliance on an on-premise solution, businesses may add additional services and capabilities to their call centers, resulting in a better customer experience. Furthermore, remote teams allow contact centers to employ the finest personnel from anywhere in the country and world, regardless of where the business is located. The absence of costs associated with having an office location also provides cost savings and flexibility that a physical call center cannot provide. Businesses may leverage these benefits with any product or market to focus on greater sales, customer service, and growth.
Management Hacks For Virtual Call Center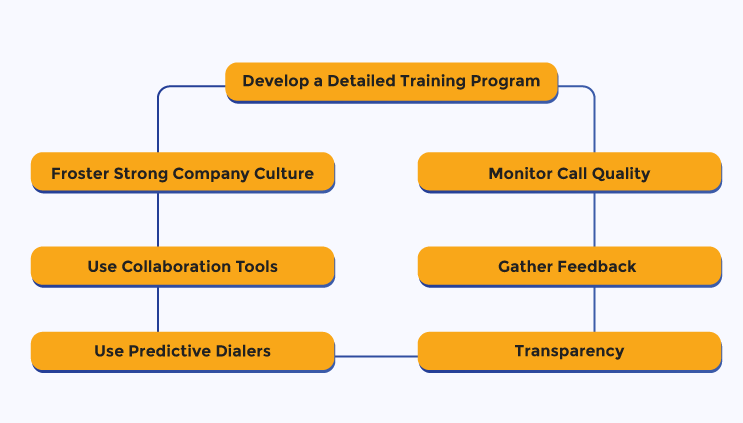 Froster Strong Company Culture
Company culture refers to a company's or organization's dedication to certain policies and projects. It is vital to have a clear set of corporate core values that are effectively communicated and debated with workers for them to have a feeling of belonging. Thus, you must take visible measures on a regular basis so that employees feel personally responsible for these ideals.
Use Collaboration Tools
Businesses identified several benefits of implementing collaboration technologies. Collaboration tool integrations allow managers to teach and support agents, especially if they work remotely rather than in the contact center. Employees are also greatly benefited by the influence tools have on knowledge/file sharing and staff well-being.
Use Predictive Dialers
A predictive dialers can utilize algorithms to determine call length and assign it to individual agents. Making the correct calls at the appropriate time may significantly enhance agent talk time. They are meant to increase sales and profitability even in the most competitive environments. They also decrease repetitious labor and increase the productivity of your agents.
Develop a Detailed Training Program
Every person is unique. One learning style may not be appropriate for all participants in a training program. As a result, when planning the training program, remember 'how different people learn.'
Trainability is one issue that must be considered before establishing any training program. It is the trainer's responsibility to guarantee that the employees are willing to sit and learn anything throughout the training. This is especially true of sensitivity training, which is not widely accepted. Aside from the ability to learn, trainability necessitates that the employee be adequately motivated to do so. Before any training program begins, it is the trainer's obligation to create excitement about the event so that it draws all sorts of employees from the target audience inside the organization. Ready to streamline your calling process with Voxdesk? Sign Up 14-Day Trial
Monitor Call Quality
Accurately analyzing call center agent performance necessitates call quality monitoring which includes both call records and scoring. Managers may acquire a more thorough picture of an agent's performance shortfalls and proficiencies by arming themselves with qualitative data from client interactions as well as quantitative performance measurements from call scoring. Furthermore, analyzing call recording from these interactions is critical to gaining a comprehensive understanding of where the agent is going wrong. This dual technique for studying agent performance improves the accuracy of identifying agent strengths and weaknesses. This will improve feedback and make the training sessions more successful.
Gather Feedback
Customer feedback is vital since it acts as a guiding resource for your company's success. You can uncover any issues in your service, and that makes it simpler to change and adapt the client experience over time. In summary, feedback is the most effective approach to keep your community at the center of everything you do.
Don't Micromanage
Every excellent leader wants their team to succeed. When leading and teaching your staff, it's critical to avoid a frequent blunder: micromanaging. Micromanaging may be a dangerous habit to develop, leading to rebellious and unmotivated workers. Employees that are micromanaged are less productive, more agitated, and more likely to feel underappreciated. In fact, according to recent research, 69 percent of employees who feel micromanaged have contemplated transferring professions.
Transparency
Conversations that are open and transparent decrease ambiguity. When all stakeholders have access to infinite information on whatever they want from the organization, negotiating becomes much easier. Contact center agents will reciprocate management's transparency by raising concerns before they become major issues. In addition, transparency encourages customer retention by providing satisfaction and trust via openness and participation in all corporate activities.
Summing It Up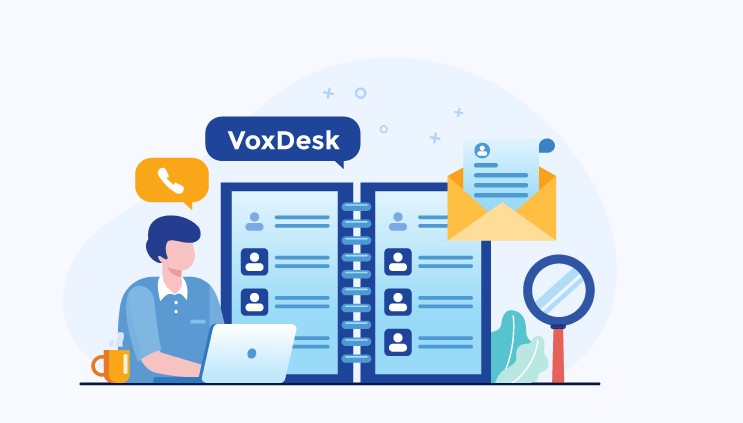 The aforementioned virtual call centers management best practices scratch the surface of what it takes to be a great manager. We could go on and on about important management abilities for pages and pages, covering everything from balancing agent workflow to knowing your company's ins and outs.
However, the 8 guidelines we provided above for properly managing a virtual call centers are the most important to a call center manager's success. They go into the data, training, and quality assurance methods that will help you establish a best-in-class performance environment.
A great way to manage your call centers is to utilize call center software like VoxDesk by 500apps. VoxDesk dialer solutions eliminate answering machines, shorten agent wait times, and improve connection rates. Through the software, you can increase call connections by utilizing a powerful dialer, which includes complex priority rules and call scripts. You can also use pre-recorded soundboards, and voicemail drops to reduce call fatigue. VoxDesk speech bots handle monotonous and repetitive tasks and questions, allowing your agents to focus on essential client discussions. Process automation, Predictive Dialer, Automated Voicemails, and Customized Call Dispositions are some of the software's features that can help you automate your call center operations.
What Makes the Best Call Center Software?
#1
Use predictive automated dialer to make more calls at any point of time
#2
Minimize agent's fatigue using voicemail drops and sound boards
#3
Trigger advanced automation like adding call notes, sending emails based on the call outcome
#4
Increase lead generation by 5x with unlimited calls and minutes
#5
Choose your own provider to get the best possible industry rates
#6
Enable the call wrap-up time to limit the agent's time spent on calls
#7
Integrate call activity with built-in CRM.io and Outreachly
#8
Music on hold to fill the void
#9
Unbelievable pricing - the lowest you will ever find
#10
Everything your business needs - 50 apps, 24/5 support and 99.95% uptime
Join the SaaS Revolution
All-in-One Suite of 50 apps

Unbelievable pricing - ₹999/user

24/5 Chat, Phone and Email Support