Top 10 Phone Dialer Apps for Sales Representatives in 2022
Dialer software is one example of internet phone dialer apps. Features commonly include speed dialer, call recording, voicemail drop, and call monitoring.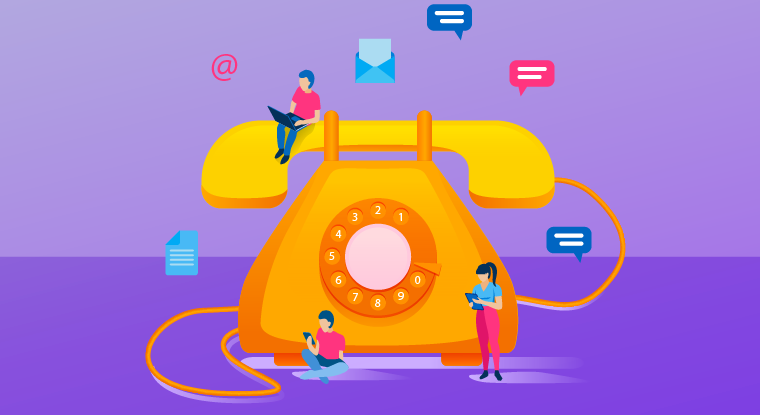 Manual sales is a time-consuming and arduous task that takes up a lot of valuable time. Tools for sales automation help salespeople reclaim some of that time. As an outcome, there is more time to concentrate on prospects and business negotiations. Dialer software is an illustration of one of these online call dialer tools. Other features like speed dialer, call recording, transcription, integrations, voicemail drop, and call monitoring for analysis are frequently included in sales dialers.
The tedious and time-consuming practice of manually calling a lead, prospect, and customer phone number is eliminated by a sales dialer, which accurately and automatically dials phone numbers for sales agents so they can concentrate on their conversations with those individuals.
The Benefits of a Good Phone Dialer
Live conversation is still the most effective way to develop client relationships and move quality leads through the sales pipeline, regardless of the technologies available today. Without it, reaching your objectives could be difficult. You may focus on the appropriate conversations at the appropriate time by using automation.
Here are the top 4 advantages of a good phone dialer:
It Increases a Conversion Rate

It Minimizes Human Errors

It Can Be Integrated With CRM

It Boosts Productivity
Which Phone Dialer is Best for Your Business?
There are numerous intriguing features in modern smartphones. But one of its primary uses is making phone calls. You'll need the ideal phone dialer app for that, which has other capabilities such as recording, tracking, and more.
Here are the top 10 phone dialers that can help you to boost your sales through their virtual call centers:
1. VoxDesk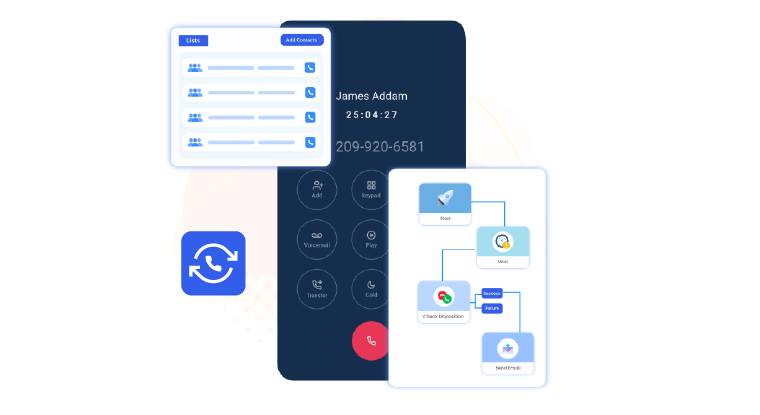 VoxDesk by 500apps is a cloud-based call center software program that gives users access to call center scripts, an automatic dialer, a predictive dialer, a telephone dialer, and other features. Additionally, the platform provides call analytics, easy call transfer, reports, product tracking, sales connectors, and more. VoxDesk offers your small business a chance to expand in addition to being a call center solution. Growth is so important because it certainly indicates success. A dream coming true is the same as watching your business, which you established with your own hands, prosper. With each phone contact, VoxDesk will assist you in helping your vision come true.
2. Aircall
A cloud-based call center solution called Aircall connects with your CRM, help desk, and other applications. To aid with collaboration, productivity, and reporting, it has several capabilities throughout the phone system, call center, analytics dashboard, and integration library.
Among these tools is the Power Dialer, which helps you with manual tasks like making contact lists, making calls, and entering contact information into your CRM, saving you time. The dialer can find a phone number on a prospect's website and add that contact to your CRM and queue instantly.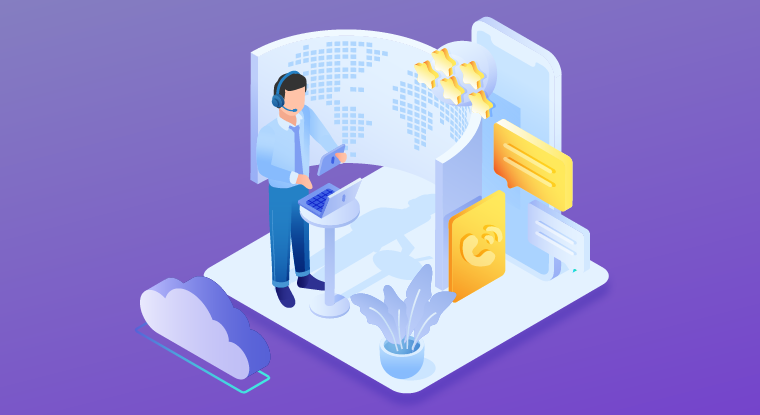 3. CloudTalk
For sales, support, remote teams, traders, brokers, and e-commerce, there is a call center software called CloudTalk. Voice, intelligent call routing, productivity, integrations, reporting, and other capabilities are among the numerous features that span different categories. A power dialer, a predictive dialer, and a smart dialer are available within this single product.
To maximize the amount of calls sales staff may make, you can use the power dialer to develop sales campaigns employing surveys and call scripts.
By automatically dialing the next call in line when a representative is available to talk, the predictive dialer helps salespeople save time while calling and speaking with contacts. With just one click, the smart dialer will begin contacting your contacts from a list it has automatically compiled for you.
4. Kixie Powercall
Automated calling and texting from your CRM, a CRM power dialer, an auto dialer software, connectors, real-time coaching, and sales leaderboards are just a few of the standout features of Kixie, a sales engagement tool for remote sales teams.
When a contact converts, the Intelligent AutoDialer function uses your CRM to initiate calls and connects a sales representative to that contact. Customize the call flow and assign certain salespeople to the sales dialer.
The solution makes use of AI to assist reps in calling leads at the appropriate time when they are indicating interest. While calling and interacting with a prospect, it shows salespeople context about that individual on their screen.
5. Nextiva
The cloud-based company phone system Nextiva has a tonne of useful capabilities, such as voicemail to email delivery, professional auto attendants, inbound call center portals, click-to-dial, and more. Contrary to the majority of auto dialer programs, Nextiva leverages Go Integrator to seamlessly sync with the majority of popular CRM and helpdesk programs, including Hubspot, SalesForce, Helpscout, and others.
Your salespeople will have a quicker overview of each contact they are calling or receiving an incoming call from by integrating the one-click Nextiva calling capability into your CRM. Your reps may easily start a call by clicking the phone icon next to each contact when you generate and share segmented lists with them in your CRM.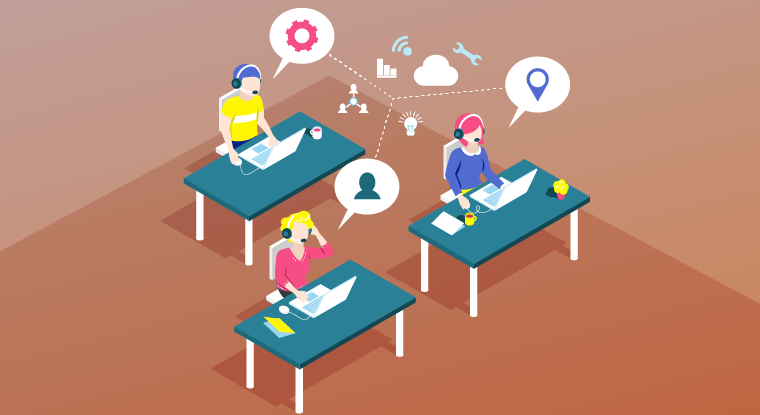 6. RingCentral
A cloud-based phone, message, and video communication and collaboration solution is called RingCentral. There is a Prediction Dialer that connects your team with live prospects using data and predictive algorithms.
This dialer can be used by your sales team, as well as for customer care, market research, and contact centers. To speed up the sales process, guided engagement flows are available. These flows automatically adjust to customer interactions.
7. JustCall
For mobile sales and support teams, there is a cloud-based phone solution called JustCall. The Auto Dialer, Predictive Dialer, and Dynamic Dialer features of JustCall's Sales Dialer all automate phone calls following your dialing needs.
By integrating contact lists from CRMs, CSV files, or Google sheets, Sales Dialer saves you time by automating the dialing process and leaving voicemails if a contact doesn't answer. During and after calls, you may quickly review and read call scripts, take notes, tag contacts, transfer calls, arrange callbacks for your contacts, and rate those contacts.
8. DialPad
A cloud-based, AI-powered communication platform for teamwork and networking is called DialPad. DialPad Sell, a sales dialer, automates data entry for representatives so they may spend more time speaking with prospects. To assist salespeople in locating highly qualified leads and teaching opportunities, the dialer measures call volume and sentiment.
There are additional ways that DialPad fosters employee learning as well. For instance, managers can use playlists to share sales call "best hits" to inform employees about the strategies that are most effective with their target market. The analytics and reporting for post-sales calls also provide useful information.
9. Toky
Toky is a voice-over-internet protocol (VoIP) system for business phones that allows you to call or message your customers through a phone call, app, or desktop. Toky's power dialer makes customer calls so you can concentrate on talking to them. Toky will dial for you after you upload your contact list and select the interval between each call.
To keep all information and data in one place, the tool automates manual logging and syncs automatically with your CRM. Toky's power dialer assists in reducing any dialing errors and keeps track of your calls so you can evaluate your sales process, support representatives, and call quality.
10. HubSpot Call Tracker
With the help of HubSpot's Call Tracker, you can schedule a whole day's worth of calls and decide which leads to call first based on the contact information in your CRM. Without a phone, you can make and record calls directly from your browser. You may initiate a VoIP or desk phone conversation with a prospect in just one click, and when you call prospects, your phone number will show up as the caller ID in both cases. To save time and continuously update and maintain contact details, record each call in your CRM.
Conclusion
Dialers enable businesses to save the expense of making phone calls while also getting rid of tedious and error-prone tasks. By linking consumers with features provided as soon as they become available, they also increase efficiency.
They are regarded as a useful resource for companies in a variety of industries for all these reasons. You'll notice that there are many different dialer apps available. It's crucial to remember that there is no one greatest dialer app, though.
Every software has unique features and advantages that might improve the productivity of your company. You get to decide which software will help your company expand and soar to new heights.
What Makes the Best Call Center Software?
#1
Use predictive automated dialer to make more calls at any point of time
#2
Minimize agent's fatigue using voicemail drops and sound boards
#3
Trigger advanced automation like adding call notes, sending emails based on the call outcome
#4
Increase lead generation by 5x with unlimited calls and minutes
#5
Choose your own provider to get the best possible industry rates
#6
Enable the call wrap-up time to limit the agent's time spent on calls
#7
Integrate call activity with built-in CRM.io and Outreachly
#8
Music on hold to fill the void
#9
Unbelievable pricing - the lowest you will ever find
#10
Everything your business needs - 50 apps, 24/5 support and 99.95% uptime
Join the SaaS Revolution
All-in-One Suite of 50 apps

Unbelievable pricing - ₹999/user

24/5 Chat, Phone and Email Support