Outbound Call Center 101: A Beginner's Guide To Predictive Dialer
Predictive dialers have been in use for around 30 years. They originated in the banking business and were largely employed for debt collection. However, today predictive dialer software can be used in many sectors. Some dialers can also interact with CRMs to provide call stats insight.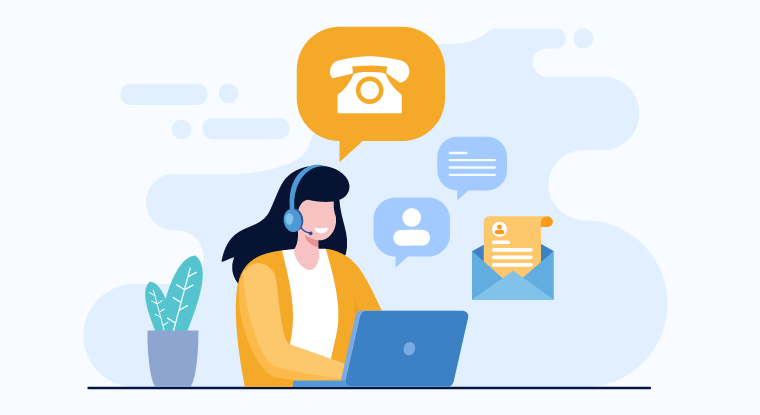 What Exactly is a Predictive Dialer?
Predictive dialing is a technique used for making many automated outbound calls without the use of agents. Customer calls that are answered first are then routed to agents. Predictive diallers save agents time by eliminating the need for them to dial numbers manually. Although predictive dialing originated as a hardware solution, it has evolved into a public cloud-based software as a service (SaaS) solution.
The Benefits of Using a Predictive Dialer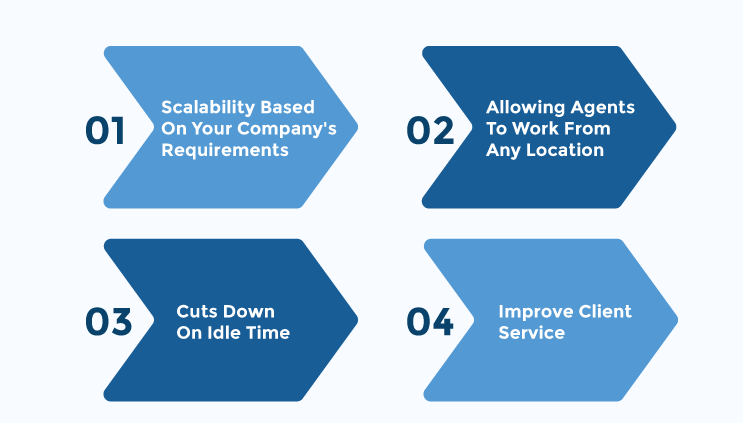 Predictive dialing guarantees that more client calls are completed in less time. You may also specify how long the agent is unavailable after the call finishes in each campaign. When the timer expires, The software calls the number of the next customer in the campaign's contact list. This eliminates the need for the agent to manually look through contact lists in the active campaign and choose prospects who have not yet been reached. However, the benefits of a predictive dialer are not only limited to this.
Here are a few other benefits of the software:
Scalability Based on Your Company's Requirements
Organizations are transferring their data to cloud-native platforms across all industries, giving them the agility and flexibility to modify operations based on their objectives, capabilities, and resources. This is crucial for call centers, which must often raise or decrease agent capacity on short notice.
Thus, having a full contact center technology stack, which includes both a web-based predictive dialer and a built-in CRM, eliminates the need for your agents and management to navigate different tools, platforms, and systems.
Allowing Agents to Work From Any Location
If you need another incentive to consider migrating to the cloud, consider the enormous transformation that has occurred in the last year. Distributed workforces are here to stay, and call centers, like other organizations, must be ready to operate remotely. A cloud-based predictive dialer and CRM allows your agents to stay connected and productive from anywhere.
Improve Client Service
It is always conceivable for two agents to call the same customer at the same time or for a call to go unanswered. These concerns may be addressed with predictive dialers, which allow your whole system to be automated and handle the most calls at any moment while eliminating the potential for human mistakes.
Unlike traditional telemarketing calls, which are conducted at inconvenient times, predictive dialers allow callers to plan their calls at convenient times. These predictive dialer features can boost customer happiness and loyalty.
Cuts Down on Idle Time
Manually connecting calls take a long time for agents. Whenever a call center agent accepts a call, the agent wastes time listening to busy tones, answering machines, or dealing with disconnected calls. These time-wasting signals are detected by predictive dialers, which skip calls that include them. This helps you to decrease agent idle time while also enhancing agent efficiency.
How to Set up Your Outbound Call Centre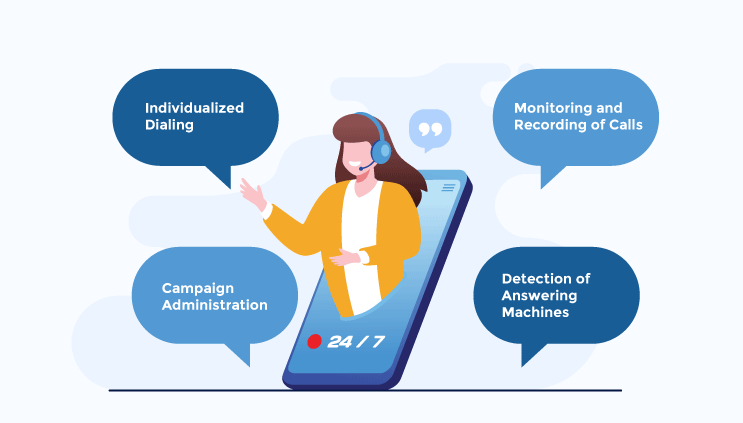 The first step in setting up an outbound call center is to hire the right employees and build a team. Then, you must pick the right software and tools for your team to use and train them on how to use them.
A predictive dialer is ideal for large enterprises with high search volumes. Its clever system uses data like agents' average time on the phone, performance, and historical patterns to estimate their availability and the optimal moment to make the conversation. Once connected, the predictive dialer calls numbers from the list and transfers the call to the appropriate agent. Using answering machine detection, this dialer also displays the customer connectivity status such as call connected, call abandoned, call answered robot, line busy, etc; helping in easy call dispositions. Only when a human answers the phone is the call transferred to a live customer support professional.
Business owners should keep some of the things in mind while setting up a fast dialer in a contact center, including dialing ratio, ringing strategy, call reporting, integration capabilities, customization possibilities, time zone-based calling, and skill-based routing.
What Factors to Consider Before Selecting a Predictive Dialer
A good predictive dialer must have the following features:
Campaign Administration
Predictive dialers let managers run several campaigns from a single login. Managers can also tailor marketing strategies to suit specific requirements. Examples of campaign management are editing, stopping, rerunning, and terminating campaigns. Campaigns are launched in order to achieve the campaign's objectives.
Individualized Dialing
The predictive dialer compares the country name, area code, and chosen time and then dials the numbers at the most appropriate moment. Every country has its own time zone, and predictive dialers filter out numbers from a list depending on their area codes and time zones. This feature ensures that a call is made to the customer at a predetermined time.
Monitoring and Recording of Calls
Call recording is ideal since it allows for recording calls for quality and training purposes. Managers may listen to earlier calls at any time using this function. Recordings can also be kept for future use.
Call monitoring, on the other hand, is an option with a predictive dialer to follow every behavior relating to ongoing calls. It informs you of which agents are on call and which are not. This function also allows you to preview the call quality while on the phone.
Detection of Answering Machines
The predictive dialers ensure that a person answers the call before routing it to an agent. This functionality saves an agent a lot of time because an agent will only be linked to a single client. Call that the customer answers. Ready to streamline your call center with Voxdesk? Sign Up 14-Day Trial
Summing It Up
It is critical to make calls and contact prospective consumers as soon as possible, especially in today's fast-paced environment. Not only will cloud-hosted, predictive dialing solutions save your agents time dialing, but they will also be able to place and answer calls from anywhere around the globe.
VoxDesk by 500apps provides innovative and dependable cloud call center software. VoxDesk helps by removing answering machines, reducing agent wait time, and improving connections. In addition, you can reduce call fatigue using pre-recorded soundboards and voicemail drops. Thus, VoxDesk is a good choice for individuals looking to optimize their outbound call center.
What Makes the Best Call Center Software?
#1
Use predictive automated dialer to make more calls at any point of time
#2
Minimize agent's fatigue using voicemail drops and sound boards
#3
Trigger advanced automation like adding call notes, sending emails based on the call outcome
#4
Increase lead generation by 5x with unlimited calls and minutes
#5
Choose your own provider to get the best possible industry rates
#6
Enable the call wrap-up time to limit the agent's time spent on calls
#7
Integrate call activity with built-in CRM.io and Outreachly
#8
Music on hold to fill the void
#9
Unbelievable pricing - the lowest you will ever find
#10
Everything your business needs - 50 apps, 24/5 support and 99.95% uptime
Join the SaaS Revolution
All-in-One Suite of 50 apps

Unbelievable pricing - ₹999/user

24/5 Chat, Phone and Email Support