7 Ways in which an Automatic Telephone Dialer Helps Sales Teams
Automatic telephone dialers are tools that let your firm to employ a predictive dialer for your outbound call process while saving considerable cost.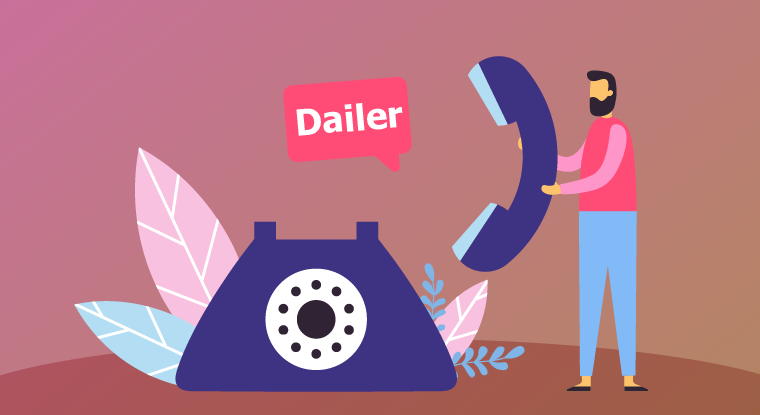 Auto-dialers are technologies that provide your company the ability to use a predictive dialer, which can cut down on the number of seconds spent on each call and result in significant cost savings.
More than only telemarketing companies use auto-dialers in today's time. These resources are helpful for nonprofit organizations, schools, and call centers.

For an automated experience, auto-dialers can deliver pre-recorded messages; alternatively, they can be utilized in conjunction with human agents to speak directly to your target audience.

If your organization needs to place a large number of phone calls to a diverse audience, auto-dialers can be helpful.

This post is for business owners who are curious about auto-dialers and how making phone calls automatically can help you save time and money.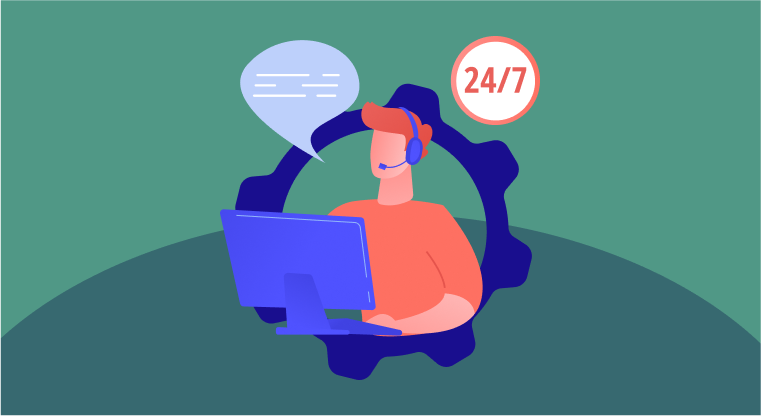 Requirements of An Ideal Telephone Dialer?
An ideal phone dialer should have a simple interface, be straightforward for the user to grasp, and have little complexity. When browsing through a significant amount of information, it should load quickly and be easy to navigate. This is because huge, heavy databases tend to hinder the functionality of dialers by taking longer to load and making it more difficult to crawl pages. To help with a better knowledge of consumer behavior and to provide opportunities for adaptation to more efficient and satisfying ways to engage with prospects, an ideal phone dialer should also be able to record the conversation history of each lead. It can also act as an outbound call center.
Some effective phone dialers also give callers access to a library of call scripts that they can use to make more calls.
Benefits of Cloud-based Automatic Telephone Dialer in Sales Outreach Campaigns
Systems for automated dialing in the cloud minimize agent downtime. The next eligible agent receives answered calls right away thanks to the auto-dialers. The auto-dialing software keeps making outbound calls even when agents are busy so that when they become available, they may take the call right away. These aren't the only advantages of call center software, though.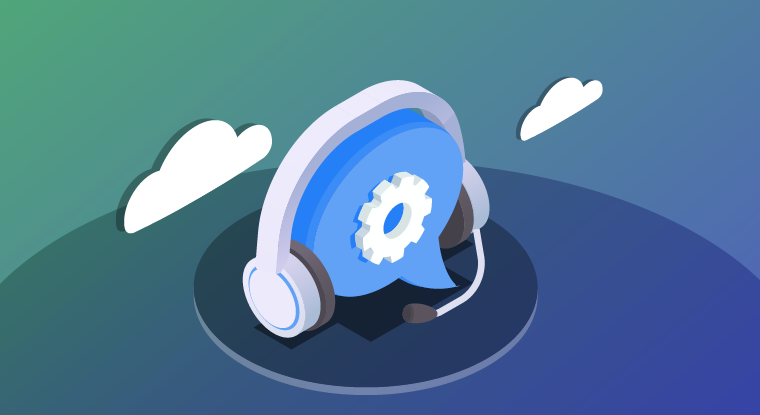 7 Ways in Which An Automatic Telephone Dialer Can Help You Improve Your Future Sales Campaigns
It does away with the requirement for a voice modem, reducing the need to overspend on internal modem cards, and it enables simple software installation in the computer with less headache from handling multiple user licenses.
It facilitates lead creation by making it simple to record important information and schedule follow-ups.
By speeding up responses and raising your sales closure rate by 391%, it aids in boosting incoming sales.
It aids in enhancing outbound calling strategy and facilitates campaign management with an accelerated response rate to outbound calls thanks to the auto-dialing feature, ensuring that agents always have customers to speak with.
It can be coupled with customer resource planning (CRM) software, allowing you to enter customer data into the CRM after every call, analyze the vital customer information for the next outbound call campaigns, make follow-up calls, and assign tasks for sales and customer service.
It enables call representatives to leave a pre-recorded message on the customer's voicemail to stay in touch with them even when their calls go unanswered.
It enables additional functions like call monitoring, call recording, call scheduling, and call filtering to simplify the procedure for gaining priceless insight into managing the most prevalent customer complaints and exerting influence on high-potential clients.
Pros of Using an Automatic Telephone Dialer
It cuts down on call center agents' idle time for making multiple calls.
There are numerous varieties of auto-dialer software that any organization can choose from, depending on their budget.
The speed of outgoing calls increases by utilizing the speed dialer feature
It can manage several campaigns at once on multiple channels.
It aids in database organization.
Both leads and sales can be generated by it.
It boosts organizational effectiveness.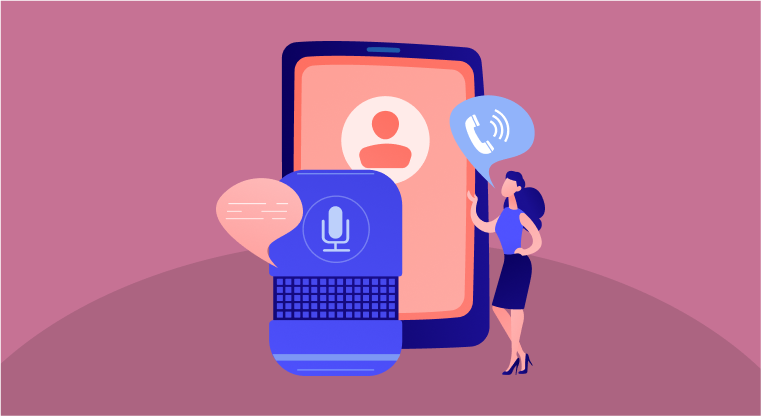 Cons of Using an Automatic Dialer
There is the potential for incorrect detections.
Algorithms for the prediction can have issues.
Perhaps you require more call agents.
There are undoubtedly drawbacks to utilizing auto-dialers, but they are also worth taking into account. The main advantage is that they automate the majority of the calling process and, frequently, are more affordable than traditional corporate phone systems.
Auto-dialers are a part of a larger trend across many industries where businesses are turning to automation to spur business growth and do more in less time.
Things to Consider When Choosing the Apt Auto Telephone Dialer Software for your Business Campaigns
Before choosing an auto-dialer software for a call center, the first thing to consider is the type of software your company needs. There are three different kinds of auto dialer softwares in the market, that include Progressive Dialer, Preview Dialer, and Predictive Dialer. A predictive auto dialer software for call centers is a quick and efficient means to reach clients without wasting time, making it a perfect choice for a call center involved in sales, telemarketing, or political campaigns.The agents will answer any calls linked by this auto-call dialer after dialing a phone number. The predictive dialer uses an algorithm to place an outbound call at the right moment. In addition to lengthening the agent's speech, this also reduces the drop-off rate. Progressive Dialer and Preview Dialer, however, only function when the agent is on duty.
Vox Desk Automatic Telephone Dialer
VoxDesk by 500apps allows its users to access call center scripts, an automatic telephone dialer, a predictive dialer, a telephone dialer, and other capabilities through this cloud-based call center software. The platform also offers call analytics, simple call transfer, reports, product monitoring, sales connectors, and other features. VoxDesk is a call center solution as well as allowing your small business to grow. Growth is crucial because it unmistakably denotes success. When a dream comes true, it's like seeing the success of a company you built from scratch. VoxDesk will work with you to realize your goal with each phone call.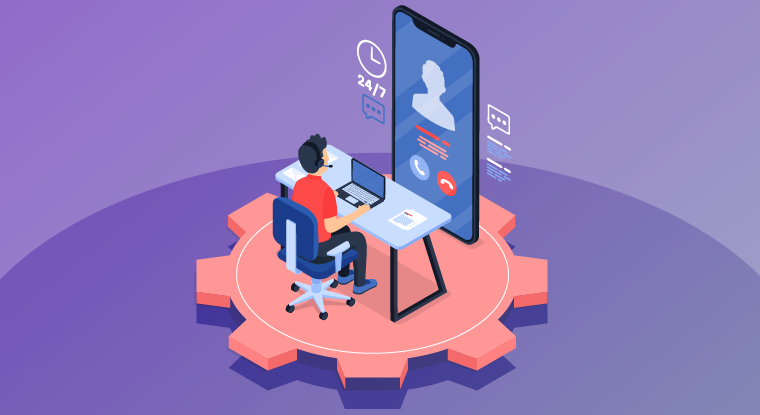 Features of VoxDesk Automatic Telephone Dialer
Dialer
Call Recording
Soundboards
Call Logging
Call Analytics
Call Dispositions
Music on Hold
Call Center Scripts
Voicemail Drop
List Management
Voicebot
Call campaign
BYOP - ability to connect with clients through their preferred device
DNC - Do Not Call List can help in tracking and excluding disinterested users to prevent the agents from repetitively contacting them and save time
VoxDesk Automatic Telephone Dialer Pricing
There is a free version of VoxDesk accessible before we move on to pricing. VoxDesk starts at $14.99 per month and $120 per year, which translates to £11 per month and £88 per year. The cost will be less if you utilize a coupon. You can tell that you are getting the most for your money because the cost and the number of features are exactly correlated.
How is VoxDesk Better than it's Competitors?
An autodialer is a necessary tool if your job demands you to make a large number of calls for following up on sales leads. More the sales you can make during working hours, after all, the more money you could earn as a freelancer. Modern contact center auto dialer software is feature-rich and enables you to input lists, and check them against do-not-call lists, known litigators, and call types that are prohibited for this campaign. Additionally, auto dialer software for call centers improves regulatory compliance, operator output, adaptability, productivity, and overall customer service. One such feature-rich auto dialer program is VoxDesk from 500apps.
VoxDesk telephone dialer will provide you with a crucial competitive edge if you are a startup company trying to build up client involvement. Select VoxDesk right now to begin sharing your testimonies.
What Makes the Best Call Center Software?
#1
Use predictive automated dialer to make more calls at any point of time
#2
Minimize agent's fatigue using voicemail drops and sound boards
#3
Trigger advanced automation like adding call notes, sending emails based on the call outcome
#4
Increase lead generation by 5x with unlimited calls and minutes
#5
Choose your own provider to get the best possible industry rates
#6
Enable the call wrap-up time to limit the agent's time spent on calls
#7
Integrate call activity with built-in CRM.io and Outreachly
#8
Music on hold to fill the void
#9
Unbelievable pricing - the lowest you will ever find
#10
Everything your business needs - 50 apps, 24/5 support and 99.95% uptime
Join the SaaS Revolution
All-in-One Suite of 50 apps

Unbelievable pricing - ₹999/user

24/5 Chat, Phone and Email Support