Virtual Call Centers: The New Way To Handle Customer Service
Customer care solutions have become miles better in the age of the cloud. Arm your business with the latest solutions like VoxDesk. Learn more...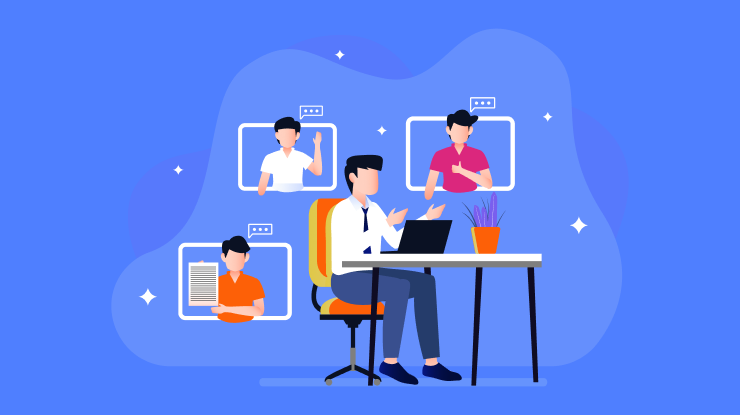 Consider the following: You have a new business that is starting to take off. Your business deals in providing some sort of service or product that frequently requires customers to get in contact with a representative from your team. However, you currently do not have the resources to develop a space for a team of customer care agents.
You find yourself with two options: Contact a call center and arrange training for them to create an external team of agents, or create your own call center with your own employees and your own training at a fraction of the cost and effort. But how would you go about doing that?
Simple: You create a call center in the cloud. By this, I mean, of course, a virtual call center.
A call center is a product of the evolution of telecommunication technology and networking. As you might expect, a virtual call center is a call "center" that does not require a large physical presence to work. As long as a server hub can be made, a virtual call center can function. Anyone can work from the comfort of any location, whether that be their own home or some regional office. This opens up a plethora of opportunities and options for businesses of all sizes, whether they're newly opened or already established in the market.
Why Should You Choose a Virtual Call Center at All?
Virtual call center offer a variety of benefits over traditional, physical call center owing to their very nature. A few categories of benefits that virtual call center have include:
1. Service Flexibility
A virtual call center only requires software and an accompanying call service (VoIP) server, which is easily acquired online via services such as VoxDesk. They provide all of the features available in a regular call center at a higher quality benchmark and at a fraction of the setup and recurring costs. The features that this kind of software provides are consistently being iterated and improved upon, not to mention newer functionalities are added in pace with what's avant-garde in the market.
Features that benefit the agents using the software (such as soundboards, voicemail drops, a dialer with myriad quality-of-life improvements), the customers (music on hold, quicker connectivity, response automation), as well as data analytics for your business itself (call logging, recording, dispositions) are included in the initial package. This all is exclusive to the fact that all of these functions are scalable to the size of your business's current needs, and provide a more robust and reliable solution than a brick-and-mortar space for a call center.
Therefore, choosing a virtual call center affords you a plethora of functionality options that let you flexibly scale your customer care service up or down as you see fit.
2. Agent Flexibility
Customer care agents form the backbone of your call center operation. A call center, virtual or otherwise, simply cannot function without people to respond to the queries of the customers (as of now, at least). Maximizing agent uptime while minimizing and combating the wear they experience is a natural advantage that a virtual call center holds over a physical one.
Briefing and training a customer care agent and forming them into completely work-ready employees for your service is easily achieved through modern advancements in telecommunications. Owing to the COVID-19 pandemic, that is exactly how most companies have needed to function. The introduction of the ability of agents to work from home has proven profitable for both the agents and the companies that employ them. Businesses now have the ability to network and operate a larger organization from a smaller office space solely through telecommunication apps such as Teams.cc, and agents can operate from the comfort of their own home, a cafe, or any locale they find most productive.
For a small upfront cost of training, an agent using a virtual call center becomes a comprehensive and competent customer care representative with a reduced upkeep cost and can be managed via features included in a virtual call center software such as VoxDesk. The agent meanwhile benefits from things such as more flexible hours and work-from-home comfort, allowing him to be a more relaxed and more capable employee.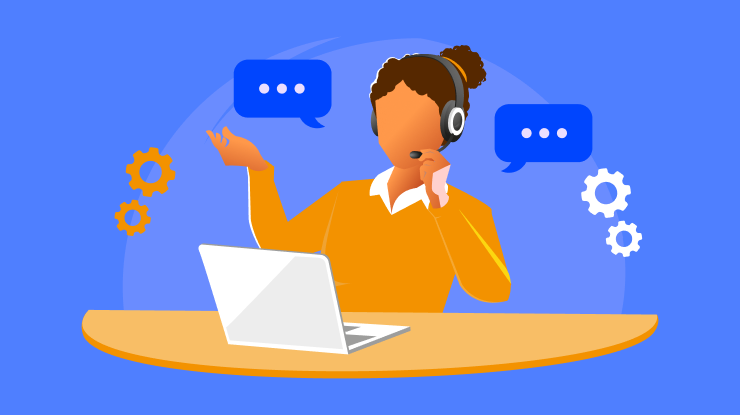 3. User Engagement Opportunities
Since a virtual call center does not require a fixed physical presence, it can be used from anywhere in the world. This means that a business can operate in multiple timezones at the same time if it employs agents from those timezones. Having representatives in multiple timezones can be a big opportunity for businesses to expand; since training can be conducted online, they are just as effective customer care agents for your product/service as the agents in your own locale.
Furthermore, a multicultural approach broadens a business' own perspective, and more opinions often mean a better product overall. A virtual call center can therefore more comfortably deal with many more people and groups if they have a team with different identities and ideas, developing better action plants and providing better service to their customers overall.
Alongside the global opportunity, services such as VoxDesk allow you to integrate multiple other forms of communication with your customers, such as email. This allows increased flexibility on the consumer's part in how they want to engage with a customer care representative, and the added ease of comfort by the slower pace of the medium provides more comfort to the customer. They can be confident that the query they have put forth to the company will be processed and responded to. Also, using the call routing functionality a call will be routed appropriately to an available and relevant representative as soon as the system detects such an opening, reducing time spent in queue and increasing customer satisfaction.
4. Providing a Global Employment Opportunity
Last, but certainly not the least. By hosting a virtual call center and advertising it through online channels instead of a physical locale, you can attract more prospective employees that are interested in working in your company from their own homes. You can train multiple people to be customer care representatives for significantly less cost and upkeep, and maintain a larger team of managers and agents for a fraction of the cost that a physical call center necessitates. You can also hire people with a tighter filter to ensure agent quality. Also, as discussed in the sections above, having multiple team members from a variety of origins to share their perspectives and opinions in an operation can improve an organization's performance.
This interest in your business can also benefit you and your brand; as more people become aware of your business, word of mouth will spread in a feedback loop. As word of mouth spreads, your product/service becomes more popular alongside the opportunity you are providing. If you are able to keep up with this wave, it is a potentially significant opportunity to open up your business on a city-wide, country-wide, or even global scale. As a plus, the VoxDesk virtual call center software can comfortably scale to the size that your business organization needs it to be.
Summary
Investing in a virtual call center for a business of any scale has proven to be the new wave. Having held strong through the brunt of the COVID-19 pandemic, the virtual call center, and the work-from-home model has been tested and proven triumphant. The features that a virtual call center offers to match the best that any physical office can put forth, and owing to that lack of necessary physical space, it saves businesses a large amount of money in operational costs and allows them to scale up or down in step with their steady growth.
A virtual call center requires less time, effort, and cost to get up and running, and can slot in new customer care agents easily. New agents from anywhere in the world can be recruited and quickly be trained, while available agents can be managed via the features already included in virtual call center software such as VoxDesk. VoxDesk includes features to improve the workflow of your employees, such as call monitoring, voicemail, analytics, soundboards, an improved dialer, as well as team management and analytics tools such as call recording, and metrics, and many more. An employee using a virtual call center can both work at his own leisure and provide high-quality service to customers with proper training and guidelines.
Customers and users profit immensely from your business using a virtual call center. For one, a customer from anywhere in the world can be responded to via an agent that is available for that region, improving global reach. The customer's call experience is made as quick and comfortable as possible by a variety of features included in the software package. These features include call distribution for reaching a representative easily, a menu for pre-selecting their queries, music during their short wait for a customer agent, and the ability to have their feedback logged for the call center.
In short, a virtual call center is a significant improvement over a traditional brick-and-mortar call center building, which nonetheless includes the ability to integrate a physical model into the former. The flexibility affords a business, its customers, and its employees yield an impressive improvement that should not be ignored. And finally, owing to how easy it is to set up and get running, it's simply too good of an opportunity for you to pass up. Go to VoxDesk to set up your own virtual call center today!
What Makes the Best Call Center Software?
#1
Use predictive automated dialer to make more calls at any point of time
#2
Minimize agent's fatigue using voicemail drops and sound boards
#3
Trigger advanced automation like adding call notes, sending emails based on the call outcome
#4
Increase lead generation by 5x with unlimited calls and minutes
#5
Choose your own provider to get the best possible industry rates
#6
Enable the call wrap-up time to limit the agent's time spent on calls
#7
Integrate call activity with built-in CRM.io and Outreachly
#8
Music on hold to fill the void
#9
Unbelievable pricing - the lowest you will ever find
#10
Everything your business needs - 50 apps, 24/5 support and 99.95% uptime
Join the SaaS Revolution
All-in-One Suite of 50 apps

Unbelievable pricing - ₹999/user

24/5 Chat, Phone and Email Support