Why VoxDesk Is The Future of Virtual Call Center Software?
VoxDesk provides some of the most advanced features in any call center software and it is one of the most sophisticated software for call centers.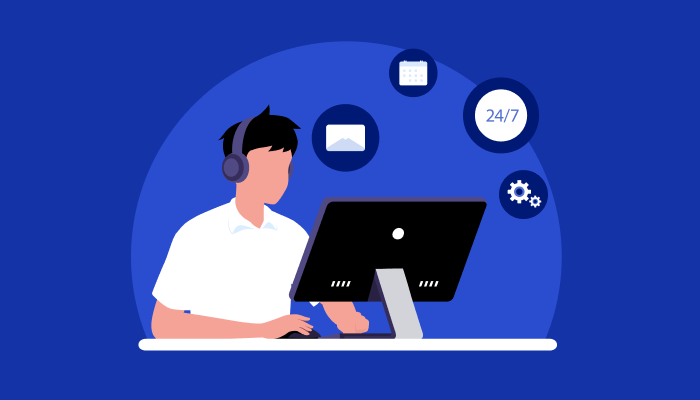 The call center is a crucial part of any service provider, without any doubt. It ensures that they can attend to inquiries and complaints of customers instantly and simultaneously. However, a paradigm shift is on the way that will change the nature of how call centers are operated, and it involves the use of software which supports virtual call centers. Customer service teams use these software solutions from home to ensure that the call center keeps running. As remote work has become the norm, this software has become more important.
A virtual call center software is designed to boost your call center's communication, collaboration, and service delivery. There are numerous development programs to promote virtual call centers teams. One of these programs, VoxDesk, is a call center software that holds all the future solutions for call center teams of different brands and services. In this article, you'll find vital information on the meaning, benefits, and features of VoxDesk.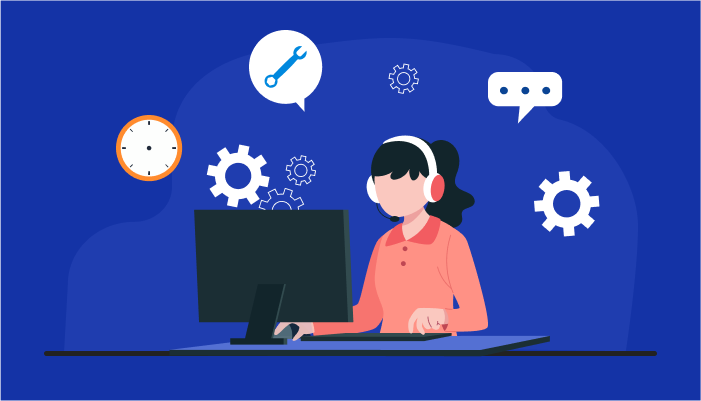 VoxDesk Is The Virtual Call Center Software You Need. Here's Why
Before now, call centers were made up of physical offices. These offices comprised telephone infrastructure, which call center agents used to handle incoming and outgoing calls. This telephone infrastructure includes desk phones, cables, and various hardware devices. As the world edges into more technological advancement, we are set to leave these hardware telephony infrastructures behind us. Virtual call centers represent the future for call center teams and eliminate the redundancy of using bulky, slow hardware. As mentioned earlier, VoxDesk is the future of virtual call centers. Let's find out why.
Introducing VoxDesk
To start with, VoxDesk can be described as a virtual contact center software that will foster smoother communications and collaborations between call center teams. VoxDesk is designed to be a cloud contact center software that assists users with call center scripts, automated calls, and instant notifications. When integrated into your work processes, the software will ease the interaction and activities of call center agents. It's also capable of tracking agents productivity, generating reports and analytics on performance and customer inquiries. What's even better? This software solution can be utilized by different call center teams of other organizations. VoxDesk is also capable of multi-level integration. It can be used as a cloud, SaaS, and web-based virtual software solution. It is compatible with Mac, Windows, Linux, and Chromebook interfaces. When you decide to adopt this software solution, generating more leads and fixing appointments with multiple parties becomes easier. You can also ease the task and burden of your call center team.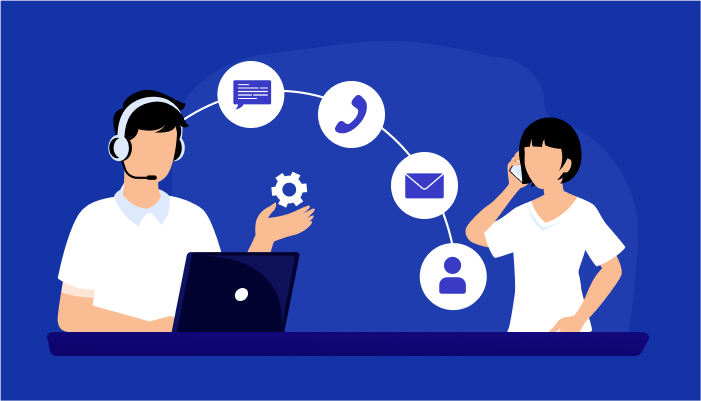 Feature of VoxDesk
This software solution is designed to offer a long list of features, including;
Activity Dashboard
Auto-Dialer
Automatic Call Distribution
CRM
Call Logging
Call Monitoring
Call Recording
Call Routing
Call Scripting
Call Tracking
Call Transfer
Callback Scheduling
Call Center Scripts
Caller ID
Computer Telephony Integration
Email management
IVR / Voice Recognition
Music on Hold
Outbound Call Center
Performance Management
Predictive Dialer
Real-Time Analytics
Real-Time Data
Real-Time Monitoring
Real-Time Reporting
Reporting & Statistics
Reporting/Analytics
Soundboards
Third-party integrations
Voicemail Drop
Benefits of VoxDesk
So, what are the benefits of integrating a virtual software solution like VoxDesk into your call center team? They include;
1. Increased Productivity
Many people believe that when your call center teams or agents work from home, they will find it harder to accomplish their daily tasks and activities. However, this couldn't be further from the truth. When you integrate software such as VoxDesk in your operations, it becomes easier to assign tasks and track the performance of your agents. According to research by Flexjobs, 66% of remote workers felt better working from home than at a physical location or an office. Another study by Standford University revealed that remote workers are 13% more productive than office workers. These statistics mean that you can use VoxDesk to gain more from your call center.
2. Cloud-Based Software Can Easily Be Managed
While it may be difficult to manage other virtual software solutions, cloud-based software like VoxDesk offer something different. Your sales teams can make calls from anywhere and easily handle customers when using it. They also allow call center teams and agents to manage multiple employees from a single, simplified dashboard. Therefore, your customer service agents can function from a centralized queue and position. Also, you can easily monitor different sales metrics of your teams to determine who is performing well by attending to inquiring promptly and converting leads.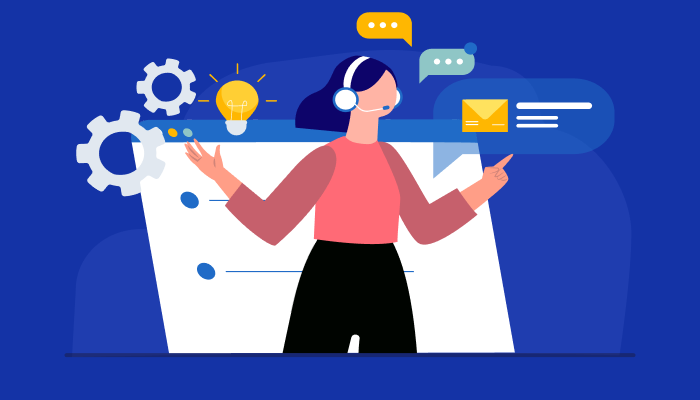 3. Saves Office Space
VoxDesk is a virtual desk for all your call center teams. Instead of spending a large chunk of your revenue setting up physical work locations and desks, you can spend the money on something more productive. Think of how much money you will get to save by investing in a virtual call center. In the long run, these savings will end up being significant and can be the boost you need to get out of a bad financial position.
Conclusion
We have gotten to the end of the era of physical call centers. However, as the entire world looks to start integrating virtual contact center software, you should not be left out. VoxDesk is one of the most reliable call center software out there. This software solution has numerous benefits that will yield better results and smoother operations for your call center team.
What Makes the Best Call Center Software?