5 Call Disposition Examples to Transform Sales
The following call disposition examples will help guide your team members to make the right decision for each customer. The examples include various situations and are designed to be flexible enough to fit any business.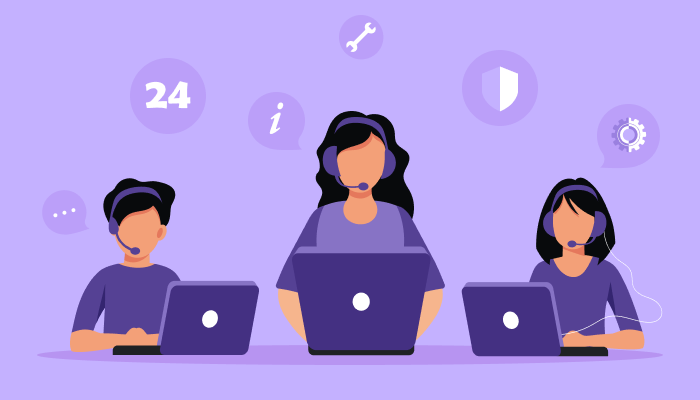 On average, call center agents spend about 85% of their time attending to clients' needs. Meaning the remaining 15% is what call center agents use to log the outcome of their conversation, which is often a few seconds.
As daunting as the tasks of a call center agent may be, technology has made them quite doable. With the introduction of call disposition, call center agents can make these transitions seamlessly, thus, lessening their occupancy rate.
The 500apps VoxDesk is a call center software worth adding to the CRM of diverse businesses. Equipped with codes, VoxDesk provides remarks of an agent concluded call with a client. Another use of VoxDesk is to clearly distinguish between outbound and inbound calls, which helps maintain team alignments.
Overall, the uses of the 500apps VoxDesk are numerous. In this article, we will be looking into some benefits and examples of call dispositions that transform sales.
What is a Call Disposition?
A call disposition is a summary of the outcome of any call. It features a series of values or tags used to log the result of the conversation. For example, they could include status like sales closed, product question, not interested, etc. When adequately synced with your company CRM software, call disposition codes can provide updates on:
Completion of transactions
Complain of customers
Troubleshooting of concerns
Follow-ups of contacts
Disconnection of contact number
Properly implementing call dispositions have a huge impact on customers satisfaction and sales. For example, call disposition gives sales managers valuable intelligence on optimizing their team's sales process and performance. Also, by tracking the outcome of calls, the sales department of many organizations can capitalize on it to transform sales.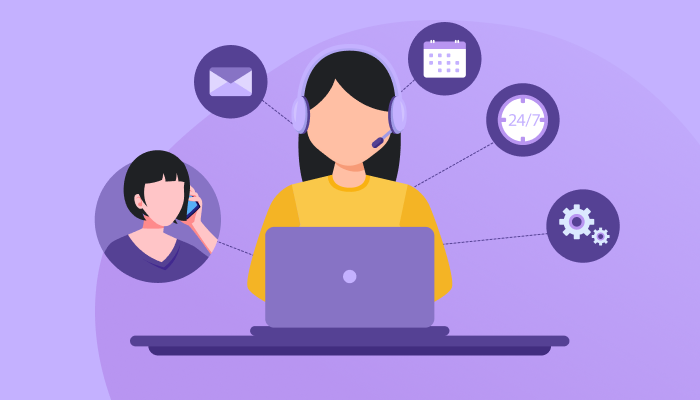 Benefits of an Effective Call Disposition
Call disposition has numerous benefits, and some of these benefits include:
1. Tracking Contact Reasons
An essential element of an effective call disposition is the ability to understand the nature of a customer's call. By understanding the reason behind a call, your virtual call center can classify, track and index what is going on.
2. Pinpoint Key Contact Drivers
By pinpointing the key reasons customers call, your call center can prioritize which should be improved or simplified first. This enables your call center to better reduce call volumes and impact customer satisfaction.
3. Analyzing Failure Demand
Another key element of an effective call disposition is being able to analyze failure demand. While every business aims to satisfy all its customers, demands are sometimes not met. But with an effective call disposition, your auto dialer software can spot trends and dig into them to reduce complaint volume.
4. Identifying Individual Coaching Needs
Using reports from an effective call disposition, you should be able to determine how long it takes an advisor to handle various call reasons. It is important to check this occasionally to determine the quality of your call center.
5. Spotting Broken Processes
Also, a compelling call disposition will help you know when there is a problem process somewhere. For instance, a disproportionately high number of a particular call notifies you of an opportunity or a problem. By investigating it, you can spot broken processes and fix them.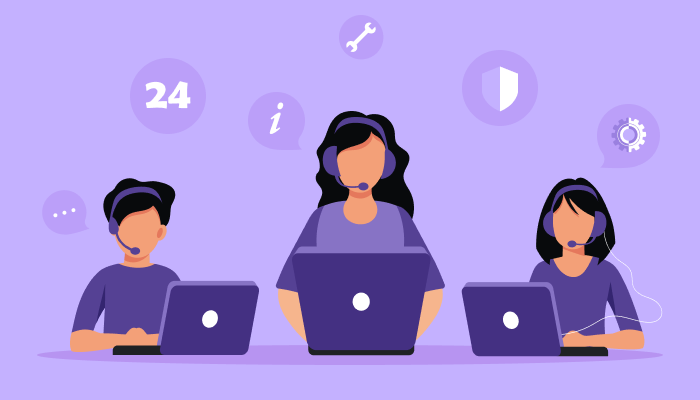 Examples of Call Disposition that Transform Sales
The tags of call disposition help advisors quickly log the summary of a conversation with a client or potential client. Irrespective of the outcome, your advisor can customize a tag that fits the situation. Here are five commonly used call dispositions to transform sales across the board.
1. Requires Follow-Up
Sometimes prospects may be interested in a product or service but may be unable to commit for one reason or another. Agents that find themselves in such a situation use the disposition tag "requires follow-up." With this tag, the next agent to see the code will understand what to do.
After the initial pitch, the next agent further encourages the prospective customer to take action. Although according to a study, about 80% of sales take about five follow-ups to close the deal. So, encourage your sales rep not to feel discouraged if closing a deal takes more follow-ups than they imagined.
2. Appointment Set
Scheduling an appointment with a prospective customer gets you one step closer to closing the deal. Having a systematic strategy for setting an appointment is key to success in sales. Landing a high number of calls that lead to appointments means the campaign you are using is generating high-quality leads.
But when you successfully set an appointment, it doesn't mean the deal is closed. In such cases, advisors use the "appointment set" tag. With this disposition tag, your sales department can quickly recommend the prospect.
3. Callback
Sometimes the pitch of your sales reps may be so captivating that even when the customers or prospects may not be in a position to close the deal, they request you call back. At the end of the conversation, your sales department can assign the "callback" tag as the disposition of the conversation with call management.
With this tag, the deal remains open, and the prospect contact remains a priority of the sales department. It will end up getting assigned to a sales rep who will contact the prospect to try and close it.
4. Left Live Voicemail
At times, your sales reps may not be able to get in touch with the key decision-makers. But instead, they end up leaving a voicemail with the receptionist. In such cases, the "left live voicemail" tag is ideal. With this disposition tag, such prospects will be followed up.
But when your reps are getting too many calls going to voicemail, then it's time you coach your team on ways to get past the gatekeepers. And in some cases, after repeated efforts, it could be time you remove such leads from the follow-up lists that always go to voicemail.
5. Demo Booked
SaaS companies often offer prospects a demo version of the service they offer. Sales reps love to see the "demo booked" disposition tag. Why? Well, because it shows a high level of interest by the prospects.
Following up on such prospects often leads to a closed deal. For example, if demos are not being booked, it could mean that tour lead quality needs work. Or, if your sales reps don't book enough demos, then management needs to step in with call monitoring and coach reps on the proper way to generate demos.
Conclusion
In summary, a well-laid-out strategy that entails putting your customers' satisfaction always helps to boost sales. Now that you understand how the inclusion of call disposition codes ensures the quality of customer services for both inbound and outbound calls, what's next? Next, you should equip your CRM with the outbound call center VoxDesk software by 500apps, which will give them the capacity to promote sales with ease.
What Makes the Best Call Center Software?
#1
Use predictive automated dialer to make more calls at any point of time
#2
Minimize agent's fatigue using voicemail drops and sound boards
#3
Trigger advanced automation like adding call notes, sending emails based on the call outcome
#4
Increase lead generation by 5x with unlimited calls and minutes
#5
Choose your own provider to get the best possible industry rates
#6
Enable the call wrap-up time to limit the agent's time spent on calls
#7
Integrate call activity with built-in CRM.io and Outreachly
#8
Music on hold to fill the void
#9
Unbelievable pricing - the lowest you will ever find
#10
Everything your business needs - 50 apps, 24/5 support and 99.95% uptime
Join the SaaS Revolution
All-in-One Suite of 50 apps

Unbelievable pricing - ₹999/user

24/5 Chat, Phone and Email Support