How To Connect With Prospects Using Dialer Software
Automatic dialers are handy for making service and sales calls. Thanks to its functionality and simplicity, you can effectively answer calls and deliver crucial information by connecting customers to available agents.
Prospects are everything to a business. No corporation will be successful in its operations without the idea of potential customers. However, prospecting takes time. For example, after sourcing leads, you need to run through the list and manually call every one of those leads.
Then, you inevitably have to deal with calls with no response, hang-ups, voicemails, and wrong numbers. Plain and straightforward, prospecting manually can be a hassle and a headache. If you handle a significant part of your business on the phone, you need to switch from manual prospecting to dialer software.
What is dialer software?
Automatic dialer software is a tool that automatically dials numbers. However, it can also automate making outbound calls and save time. Automatic dialers are handy for making service and sales calls. Thanks to its functionality and simplicity, you can effectively answer calls and deliver crucial information by connecting customers to available agents. The dialer ultimately improves the customer experience. In today's digital world we live in, a tool like dialer software allows proactive communication for solving business needs. Dialer software work for all types of campaigns and allows your staff to handle customers better. Like two-way traffic, you can improve your in-house call center productivity and customer experience – a win for all parties involved.
The functionalities of a dialer depend on the dialer software provider. Some dialers are capable of high-end functionalities that will facilitate intelligent lead management, accelerate sales and collection, improve efficiency, and boost your revenue. Here is why you should use dialer software to connect with prospects.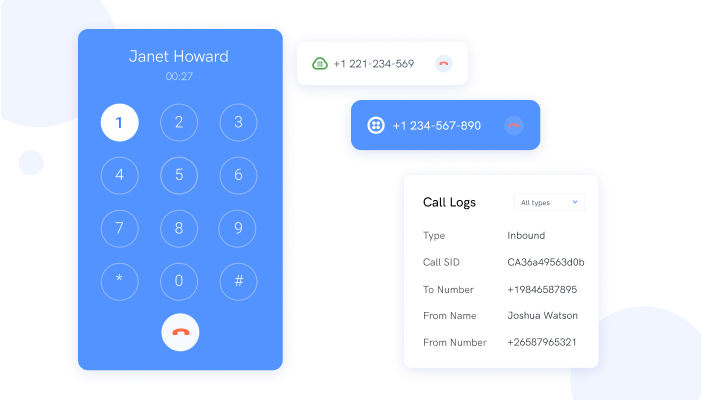 Saves time
You can automatically focus on quality prospects. A dialer allows you to connect with prospects on your list by filtering calls. The dialer automatically skips busy signals, dropped numbers, or automated voicemails before reaching your ears when a human cannot answer the call. It reduces manual dialing, and your agents can call unlimited numbers with a few clicks. Rather than dialing numbers, your agents will only need to click a button or a few. Also, SMS integration lets your business send automated messages to individuals to ensure customer satisfaction and a personalized experience. Your agents can also monitor dialed numbers, analyze call data, and access agent workflow and workplace productivity with dialer software. Since there is no distraction and the entire automated process, your agents only need to focus on calling.
Increase response time
Dialers increase response time and reduce idle time – ultimately increasing operational efficiency. Agents can generate faster responses with call queueing functions, and they can set alerts to crucial messages when they are away from calling operations. Instead of dialing each prospect with the primary business information, you can assign each employee a direct dial number for a more personalized customer experience. They can also import all numbers into an existing system for seamless integration. While prospects wait at the other end of the line, you can add interactive soundboards to improve communication. This function allows you to play pre-recorded messages to the call, and agents can play voice messages per the customer's request. In addition, a multi-language voice support feature will enable you to approach global customers, and you can play a wide variety of soundbars.
Impressive organization
A dialer software provides detailed call analytics to help businesses make better decisions. The call analytics functionals allow tracking, analyzing, and reporting various data in real-time to ensure improved decisions. Your agents can record all their calls, log call records, and track call campaigns. They can also route calls to connect prospects to desired endpoints and deliver pre-written scripts.
Conclusion
A dialer software helps a business optimize call flows and the entire circle of connecting with prospects. Automating the calling process can accelerate sales and improve conversion rates. Not only this, but you can dramatically enhance agent productivity and efficiency, even with less workforce. More importantly, it helps with managing your employees and their prospects. As a result, you will ultimately boost your revenue and stay afloat in the business world for a very long period.