How do good businesses continue to stay successful?
The first step is distributing the workload and creating a proper workflow. Different tasks must be assigned to qualified teams in the company. These teams can be divided into different sections of the business, such as IT, networking, sales, and so on. Call centers are crucial for the marketing and sales aspects of such companies. It is an office work environment where the members handle bulk phone calls.
Companies worldwide rely on their affiliated call centers to handle customer queries and complaints. Selling products is also a job for call center employees. The call center agents handle incoming and outgoing calls from potential new customers or existing customers. Digital tools such as the VoxDesk provide you with a digital call center that you can manage. It helps you generate leads, set up appointments, dial numbers, and many other jobs that a call center performs.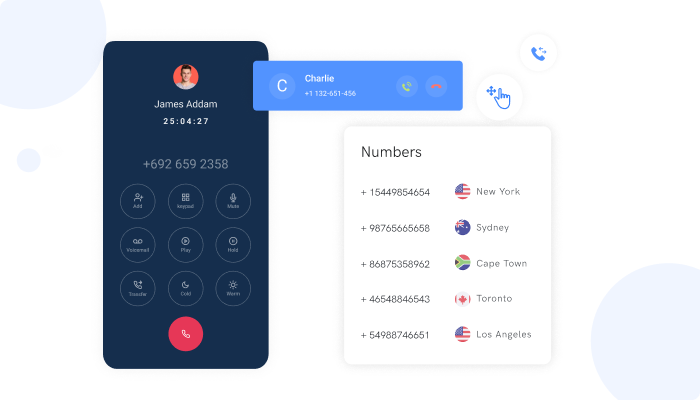 Dialing Numbers
Call centers are responsible for dialing numbers and determining potential customers. They make use of dialer software which dials phone numbers automatically. This dialer determines whether a person or answering machine answers the call. Offering a sales pitch to a machine is pointless, so the dialer saves you a lot of time. In addition, there are many roles in a call center, such as customer sales representative, sales executive, and sales closer. Using a dialer improves efficiency for all these agents and makes their work easier.
Dialing every number manually is difficult for any agent, so they use dialers that work with just one click. Once a customer picks up, your agents will determine whether they will buy your product. Asking a series of questions allows them to reach this conclusion. You can optimize agent productivity with dialer software. It allows them to focus on calling while everything else is automated and numbers are dialed one after another. As a result, call centers improve the sales and marketing aspects of any business exponentially.
Recording Calls
Business meetings and calls are very significant. Recording these calls and meetings is the prime function of call centers. Call centers use call recording software such as VoxDesk to record customer service conversations or meetings. These recordings can help a company analyze the service process and make data-driven decisions to improve them. Most businesses handle important meetings in a face-to-face manner; however, some of these meetings must be managed online.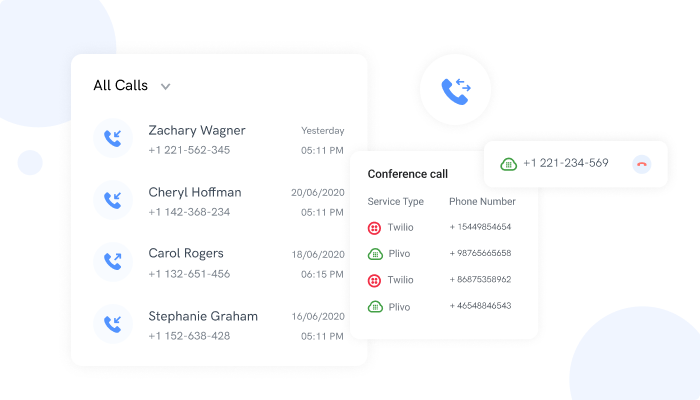 Call centers record these online interactions and present them to the business owners. By recording productive interactions, these calls over the internet can be used for training new employees. They can be used to provide more information on the sales process and stay in compliance with the state's regulatory laws.
Using Soundboards
Every company uses technology to improve its efficiency. Call centers make use of soundboards that use previously recorded messages and play them as live responses. Soundboards enable the call center agents to talk to any client in real-time by playing recorded responses. Manually responding to every question can be very tiresome for the agents. They play a recorded message with just one click and focus on what comes next. Most potential customers are turned away if the seller does not seem familiar to them. Call center agents cannot easily convince residents of one country to another. Soundboards eliminate this problem as well. They use recorded responses in a listener-friendly accent. This increases familiarity and improves the chances of sales.
Call Logging and Analytics
Call centers use call logging software to gather call information. It helps track customer interactions, representatives' efficiency, and a lot of other information. However, record keeping can be very tricky for humans due to the small acceptable error margin. This software automates record-keeping and saves call data. Data gathered in the form of analytics and reports is presented to the company's decision-makers. They use this information to improve efficiency, improve agent performance, and improve the customer's experience.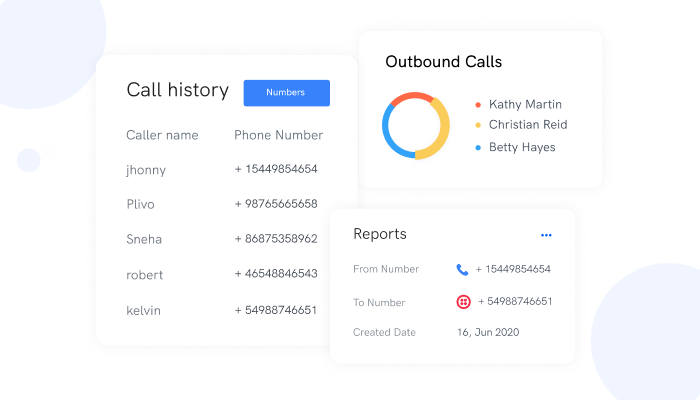 Call centers are an extended branch of every successful business. They help the business with automation and integration of various aspects. Moreover, call centers provide many job opportunities that require very little training. They serve the people and the company alike.