What Is Auto Dialer Software?
In today's digitized environment, you can't overlook the importance of communication in your business organization. Customers are after proactive communication, which makes it necessary to find the right auto dialer solution for your business needs.
You may have guessed that an auto dialer is a tool that automatically dials numbers. Well, you're right; auto dialer software is a tool that automates the process of making outbound calls, hence saving center agents from the need to make these calls manually. Besides dialing calls, auto dialers can also help you determine whether an individual or a machine answered a call. You can also use an auto dialer to connect a call to the nearest agent to handle or to play a message you wish to send out.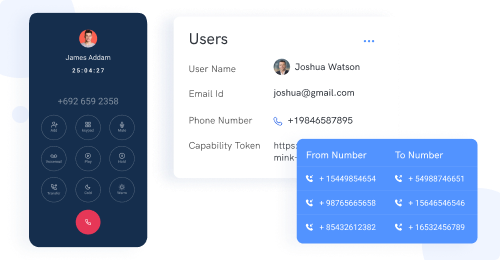 Often, auto dialers are handy for making sales and service calls. However, due to its simplicity and functionality, the software can also be of great use for small businesses. In addition, they are relatively affordable to implement.
In business, you can't miss having an auto dialer. Keep in mind that you can effectively answer your customers' calls and deliver crucial information by playing a message or connecting the customer to any available agent with this tool. So, you end up getting an improved customer experience.
Depending on the software you will purchase, you get unique features and capabilities. However, good software should provide you with predictive dialing solutions as this will help your call agents deliver proactive customer communications. The software should also help your customers accurately determine when the next agent will be available to answer their calls.
In today's digitized environment, you can't overlook the importance of communication in your business organization. Customers are after proactive communication, which makes it necessary to find the right auto dialer solution for your business needs.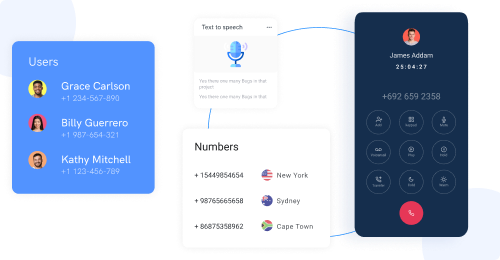 Our Full Guide To Auto Dialer Software
So, what are some of the most important features you should look for in top-rated auto dialers? To free yourself from the hustle of trying one software after the other, you should choose a good tool that has been tried and tested in the market. That said, some of the key factors you should consider when selecting an auto dialer are detailed below:
Different Dialing Modes
There are different types of auto dialers you will come across. Here's a look at the common ones you should consider:
Predictive Dialer Software
This type of dialer makes the best of machine learning to determine when the next available agent will pick a call. The advantage of this software is that it helps to reduce hang-ups. The waiting time between calls should be reasonable enough to make sure that your prospects don't end up hanging up.
Progressive Dialer Software
Progressive dialers give the available agents context of a specific call because it ties it with a marketing automation tool and displays details about the caller. With progressive dialers, your available agents are quickly connected to your prospects when they are waiting on the line. These dialers are more effective as they enhance connection efficiencies by ensuring that every second of the agent's talk time doesn't go to waste.
Preview Dialer Software
Preview dialer software is somewhat different as an agent can choose from a list of numbers and make calls. In this case, this dialer isn't fully automated. However, it's recommended to make follow-ups or call specific numbers from your contact.
Other Auto Dialer Modes
Other dialer modes include power dialing and uninterrupted dialing. Power dialers are ones where calls are made one after the other. These dialers are also a great choice since your prospects are not held up in the waiting line. The moment your prospects try to connect to you, they are automatically greeted by a real person. Uninterrupted dialer modes are best suited for agents that simply want to dial through different lists of numbers without expecting any post-call feedback.
Functionality Of Auto Dialer Software
The functionality behind auto dialers is that they help companies to dial many numbers, considered as leads, automatically. By doing this, auto dialers can save your center agents a lot of time. You can effectively connect your prospects to available agents in real-time. Depending on the dialer you buy, your prospects will either wait on the line or automatically talk to one of your agents.
The good thing with auto dialers is that calls can be assigned to different agents in varying departments. For instance, others can be assigned calls in the insurance sector, real estate, marketing department, financial institutions, and more. The idea here is that the system helps you reach a large audience by sending them automated messages or connecting them to live agents for further assistance.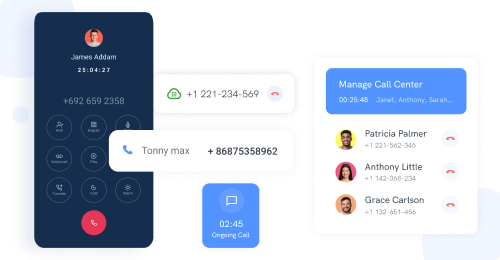 The Importance Of Auto Dialer Software
Different auto dialers will have individual benefits that suit your business. For example, going for predictive dialers will reduce your agent's idle time, while progressive dialers boost your agent's productivity by maximizing their talk time. Similarly, a preview dialer will be handy in improving the conversion rate.
Generally, the following are some of the major perks of auto dialers.
Improved operational efficiency
Auto dialing basically automates the whole process of making calls. Therefore, it increases efficiency in your operations as it helps reduce call challenges like long wait times, misdialing, and call drops.
Reduced idle time
Manual dialing is time-consuming as agents have to wait until the dialed calls are connected. Time is also wasted when agents wait on the line listening to busy tones. This is something that can be circumvented by using auto dialers.
Increased agent talk time
Since auto dialers minimize agents' idle time, more time is spent communicating with customers and prospects.
Recommended Auto Dialer Software
How can you reap the benefits of using an auto dialer in your business? Well, you only need to settle for Voxdesk.com. This is one of the best auto dialers in the market today. With this tool, you can expect to generate more leads with top-notch features such as Predictive Dialer, CTI, Automated Voicemail, CRM Integration, Call Notes, Visual Call Flows, etc.
Conclusion
Give your agents the ability to carry out their services without wasting time that would have alternatively been used to convert leads. Sign up with the best auto dialer and transform how your business communicates with your customers and prospects. Remember, if you are not using a call dialer for your operations, your competitors are taking advantage of this tool's benefits. It's never too late to start using one.